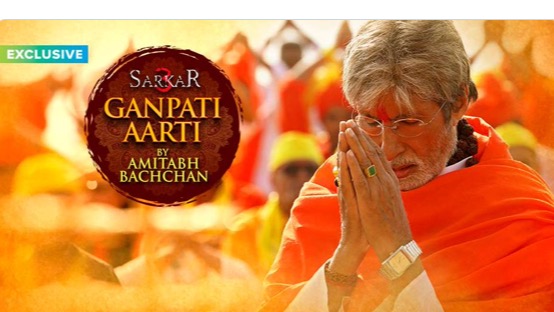 We have a very special video from Sarkar 3. It is the Ganpati Aarti sung by none other than Mr. Amitabh Bachchan.
Mr. Bachchan discussed performing Ganpati Aarti in a recent interview, "There is something about the 'Ganesha Aarti' that invokes great divinity; an emotion, that is rare and lasting. I feel privileged and blessed, to have been asked to sing it for Sarkar 3. I sang the aarti for the Siddhivinayak Mandir at Prabhadevi, and when I discussed it with Ram Gopal Varma, I suggested that we do the same for the film as well. We have given it a different tone, but the sentiment, the emotion and the divinity remain in as much prominence as the original."
The video not only features Mr. Bachchan's performance, it also gives us more scenes and insight into the story of the Ram Gopal Varma directed film.
.
Sarkar 3 hits theaters on May 12th