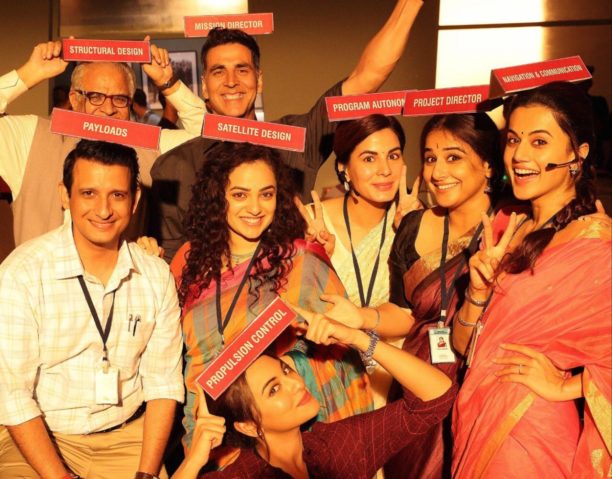 As promised we have the Mission Mangal trailer, which is the incredible and inspirational tale of the ISRO mission to Mars! The star studded (again, no pun intended) cast includes Vidya Balan, Akshay Kumar, Sonakshi Sinha, Kirti Kulhari, Nithya Menon and Taapsee Pannu. Directed by Jagan Shakti and produced by Fox Star Studios, Mission Mangal is slated to release on India's Independence Day on 15th of August 2019.
Mission Mangal is an incredible true story behind that shows how Rakesh Dhawan (Akshay Kumar) and Tara Shinde (Vidya Balan) together with a team of brilliant scientists successfully sent a satellite to Mars in their very first attempt, a mammoth feat achieved by no other nation. This is a tale of inspiration which shows how dreams transform into reality with a vision, the courage to pursue it and fulfill it with sheer determination.
Dedicated to the incredible team of scientists and engineers at ISRO, the 2 minute and 52 second trailer shows the determination of scientists from different backgrounds, who battle all odds to launch India's Mars Orbiter Mission. We meet each of the characters as they demonstrate their never-give-up attitude while encountering personal and professional challenges on their way to the mission. The film is a tale of ordinary people doing extraordinary things and inspiring generations to dream big and achieve the impossible.
Akshay Kumar talking about the trailer and the film wrote on Twitter, "Ye sirf ek kahaani nahi balki ek misaal hai uss namumkin sapne ki jise mumkin kiya India ne" (This is not a story but an inspirational tale of how India made an impossible dream come true."
Check it out!

Is it August 15th yet?