T-Series and Ellipsis Entertainment celebrated the successful completion of their keenly awaited film, Tumhari Sulu, at the popular bar, Woodside Inn (Andheri) on Sunday, 25th June, 2017. The partners at Ellipsis had previously produced the blockbuster "Neerja".
The slice-of-life drama-comedy, directed by noted ad filmmaker Suresh Triveni, is about a fun-spirited, happy-go-lucky housewife whose life changes after she unpredictably lands up bagging a job of a night RJ on a popular radio station.
Starring Vidya Balan as the lead, the film also features Manav Kaul, Neha Dhupia and RJ Malishka in pivotal roles.
The film releases worldwide on December 1.
The wrap party was hosted by the film's producers, Bhushan Kumar, Krishan Kumar, Tanuj Garg, Atul Kasbekar, Shanti Sivaram Maini, and director Suresh Triveni, who were seen having a great time with the 120-strong crew members.
On the occasion, the Tumhari Sulu producers said, "It is a film made from the heart for youngsters and families alike. We've had the most incredible time shooting it. The energy and vibe on set will show on screen. The cast and crew had an epic night at Woodside and are entering the post-production phase of the film with a big smile on their face."
Among the cast were Vidya Balan, RJ Malishka, Manav Kaul and a host of others.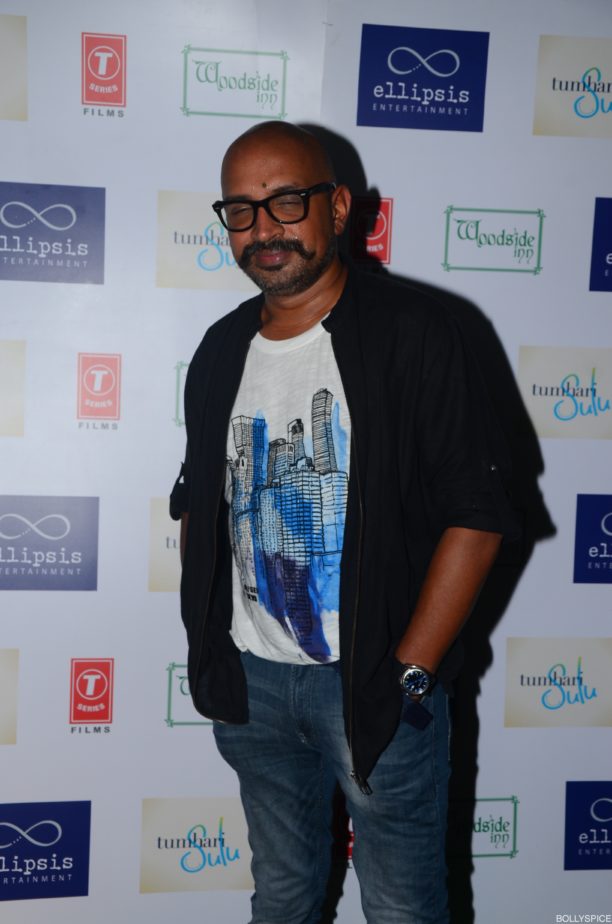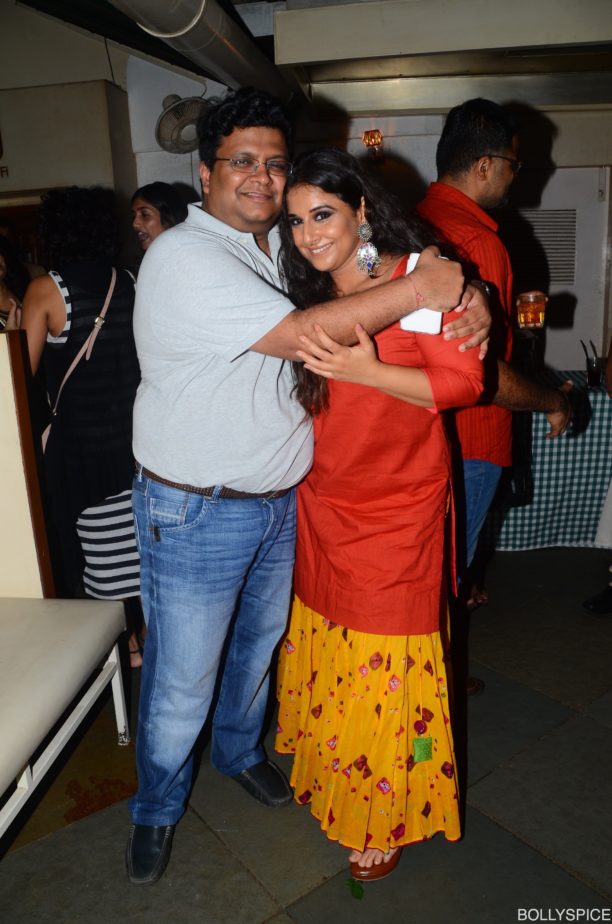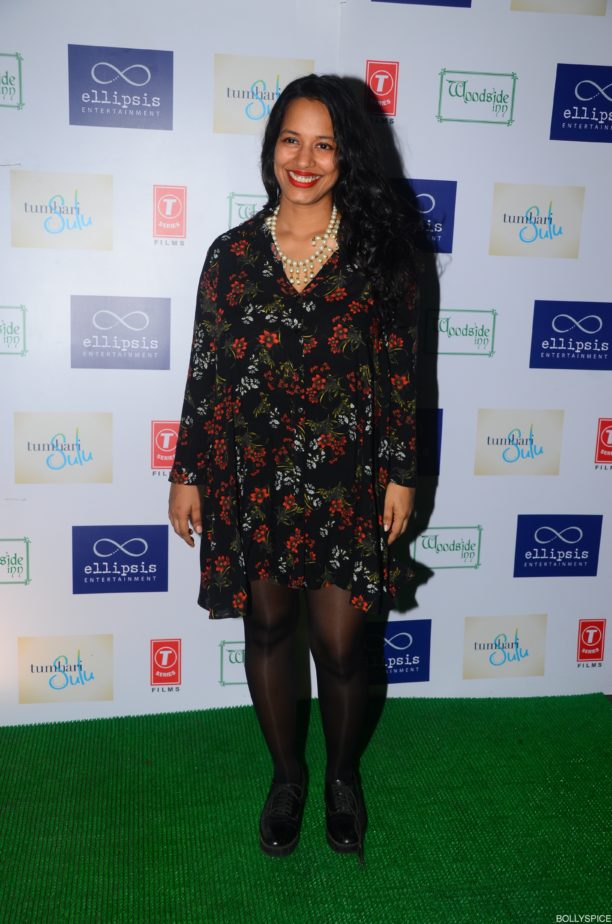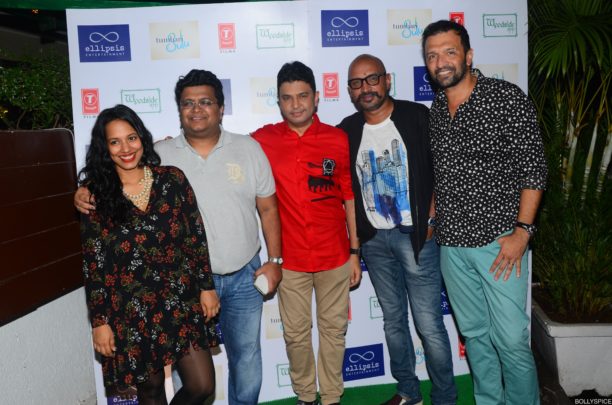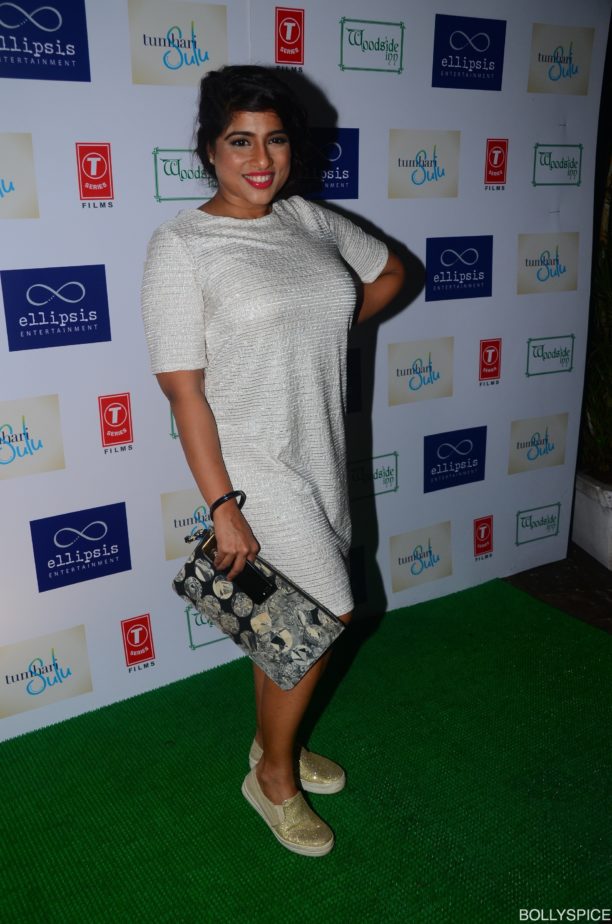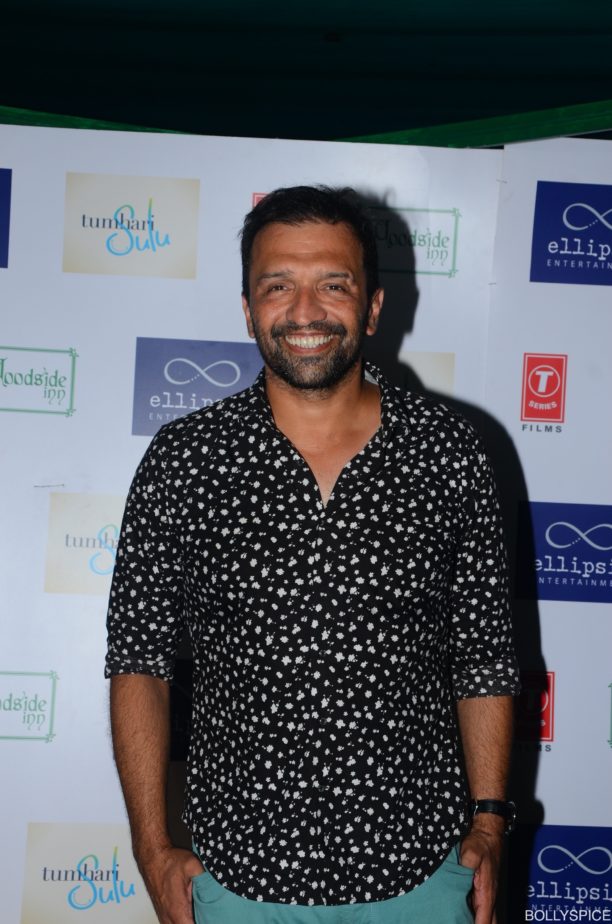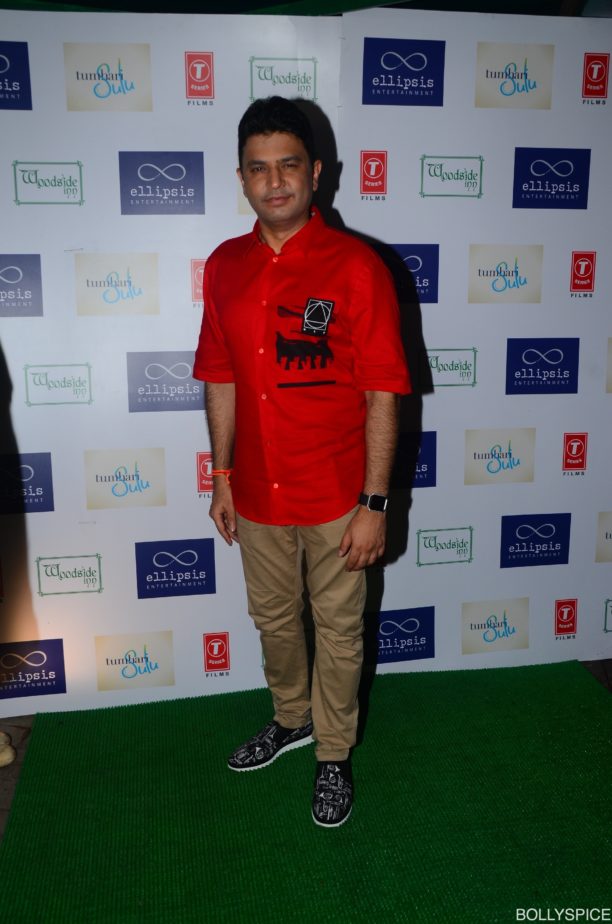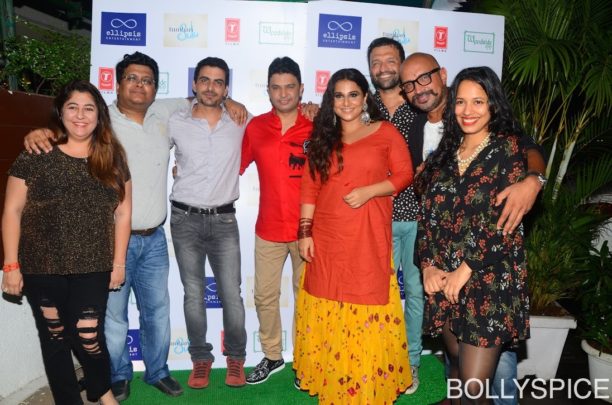 The partners of the Neighborhood Hospitality-owned Woodside Inn (Andheri), Pankil Shah, Abhishek Honawar and Sumit Gambhir were delighted with the celebration at Woodside Inn, and put out a special menu and assortment of cocktails (named after the film's characters) that the bar is renowned for. Incidentally, Woodside Inn, which is also located at Colaba, recently opened a third outlet at Todi Mills, Lower Parel.
Sumit Gambhir, co-owner – Woodside Inn, said, "We're glad that the producers chose to celebrate at Woodside Inn. It's amazing to associate with such passionate, creative and forward-thinking filmmakers and we hope to have them again at the success party."