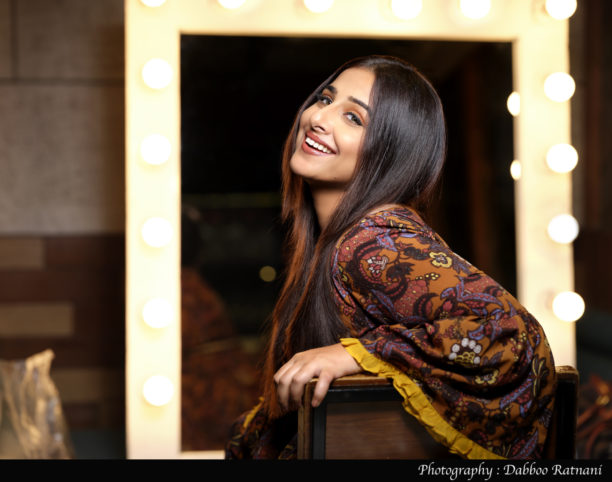 One of the best actresses in Hindi cinema, Vidya Balan, is known for starring in brilliant films that are female character driven. In fact, she has changed the role of women in Indian cinema through her work and choice of roles in film. From her first film the Bengali drama Bhalo Theko, to her outstanding Hindi film debut in Parineeta, Vidya has continued bringing incredible performances to the big screen. Each time she is onscreen she fully embodies the character; you never feel as if she is playing a role in a film. The wide-spread acclaim and rave reviews are well-earned and well deserved.
Her newest film is Mission Mangal, directed by Jagan Shakti, with writer and creative director R Balki, releases on August 15th. It is an incredible true story of some of the finest scientists of India who chose to rise above all the hardships and failures to make India the only country who reached Mars in its first attempt. In Mission Mangal, Vidya plays project director Tara Shide and she along with mission director Rakesh Dhawan, played by Akshay Kumar, lead a diverse team of scientists played by Sonakshi Sinha, Taapsee Pannu, Sharman Joshi, Kirti Kulhari and Nithya Menen for the ISRO Mars Orbiter Mission – Mangalyaan. The film is a tale of ordinary people doing extraordinary things and inspiring generations to dream big and achieve the impossible.
This is Mission Mangal

Vidya Balan is absolutely one of my favorite people to interview. It all began with our first interview for No One Killed Jessica and each chat since then about her films have been amazing. Recently, I got the chance to talk with her about Mission Mangal, and once again it was such a wonderful experience. In what felt like real conversation, not an interview, Vidya gave brilliant, passionate and enthusiastic answers. We discussed her character and working on Mission Mangal, and also her thoughts on what she learned from this film, the representation of women in film today and so much more. This one is not to be missed!
This is such a fascinating story and film, what were your first thoughts when you were approached about the role and heard the script?
That I get to be part of India's first space film – how does this get any better? (Laughs) The script has come together very well. It felt like a wholesome film, it had humor, it had the personal lives of these scientist juxtaposed against the mission, their struggles, the challenges they faced, the triumphs, all of these things made for a wholesome script. I was like 'Wow! I want to do this!'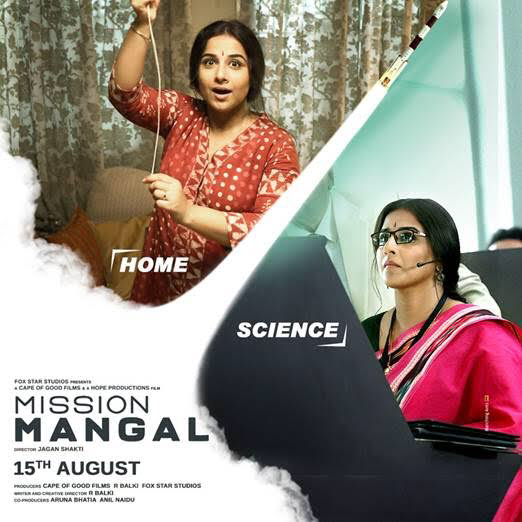 Can you tell me about your character, I know she is the project director…
Yes, she is the project director so she is the one who supervises all the departments. So like Taapsee is heading navigation and communication, Sonakshi heads propulsion control, there is Kirti who heads satellite design, Sharman heads payload. So, everyone has a specific role to play, but I am the one who oversees everything. Then there is mission director, which is of course Akshay Kumar. However, there were these two sides of her, work and then her home life and challenges.
It must have been amazing to work with this cast…
Yes, it was an amazing experience. You know they are all well-accomplished actors and stars. It was just amazing. What amazed me was I realized all of us are quite secure, which was so refreshing. This was such a far cry from all of those stories I have heard about when well-accomplished actors come together it is not always comfortable. This film just defied all that.
Yes, from what I can see from the trailer it seems you are very comfortable working and playing off each other…
Yes, yes! Absolutely and the credit goes to the director Jagan.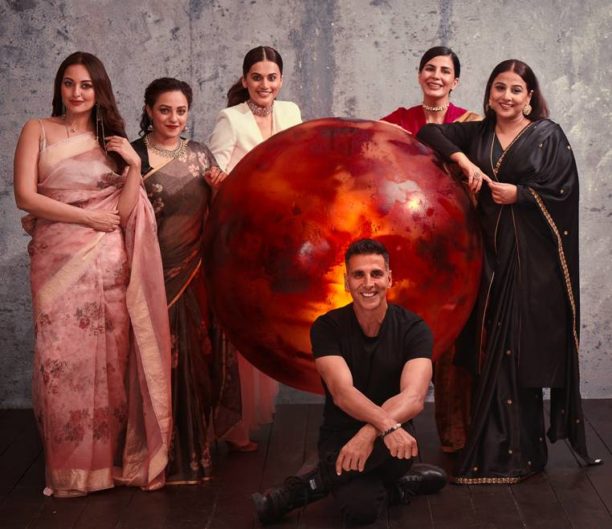 So, how was it to work with him?
It is his first film. I said to him why would you choose this as your first film? He said that it was a subject that fascinated him and inspired him also. His sister is a scientist who was involved in the Mangalyaan. So, he had access to all the information in terms of meeting the scientists, interviewing them, and therefore, he told the story he wanted to tell. Amazingly, on set because it is a complicated film to shoot, with lots of VFX and at the same time a lots of scientific jargon and showing that on large computer screens – he was on top of everything. So really, I think he was meant to tell this story.
It does celebrate the women scientists, which I think is really important in today's age? Would you agree?
Oh, most definitely. So far, in terms of space missions, we really have only heard of astronauts – meaning there have been more male astronauts than female. We have not really had access to space missions and information on women. So, for the first time you had not just access to information about a space mission, but you could see that women played a prominent role and that their role was being acknowledged.
You know, I think this is going to inspire a lot of kids, especially girls, to want to become scientists. Space scientists or otherwise.
I hope so. It is not the perception in the world, even today, that girls or women can be scientists or mathematicians….
Exactly! Right!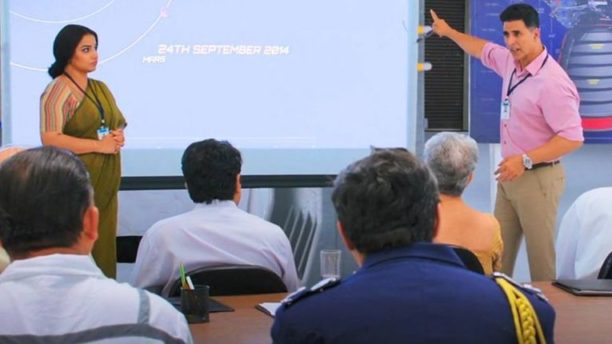 What did you learn through the process of making this film?
You know, I learned really what the mission entailed. That itself was mind-boggling. The scale of the mission is quite unbelievable. Of course, a little bit of science also. (Laughs) I felt that the science was intimidating, but for me it was very important. However, it can be very intimidating for me, so I was very happy that it was simplified a bit in the script, which is good because I don't have a scientific bone in me. (You can hear her smile) But, honestly, this film has changed that.
There is one takeaway, in the larger picture, in the larger scheme of things. The strongest take away from me is that impossible is nothing! Nothing is impossible! That is something I will probably revisit from time to time when I think of this film.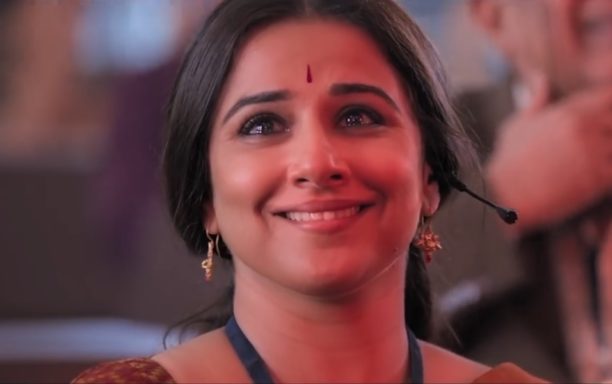 I believe they attempted this launch one time and it succeeded, they got to Mars!
Yes! And there were so many obstacles in their path. It seemed unscalable – insurmountable, but they did it! And they did it on a budget which was unheard of! You know the movie Gravity? That was made on a much higher budget than this. (Laughs) I think it is an incredible feat that has to be celebrated and I am so glad that I am part of the film that celebrates that!
What do you still love about acting and how do you keep your passion alive for your films and roles?
I think I am just fascinated by people and this gives me an opportunity to get to know people intimately. To live their lives vicariously through the roles I play. To actually live their lives. Maybe, I also get bored with myself (you can hear her smile again) so for a few months I play someone else and then I happy to be back to being myself! (Laughs) That keeps me, I think, (laughs) excited about life!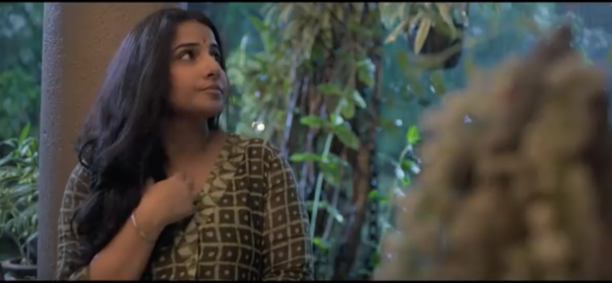 Do you take away things from each character into your own life?
Yes! You know, from this character I think my takeaway is that I also [like Tara] used to feel that science and God didn't quite go together. This film helped me reconcile that. I now realize that they can coexist. That there is a power beyond science. So, science exists, but so does the power. Because there is lots that science has not been able to explain, yet, and no matter how much scientific advancements we make, I think there will still be those things that we won't be able to account for and that is where the invisible power can be felt.
How do you feel women's roles have changed in today's Hindi or Indian cinema? Do you think they have changed?
Oh, most definitely. In the past 10 years, I have seen them grow and evolve. Today they are becoming more holistic individuals, which are being treated like people and not just appendages to the men in the movie, because we are no longer just appendages to the men in our lives. That is what finally is their representation in the movies. We are wholesome individuals, which is what I am loving! It is not just like we carry the burden of the world on our shoulders any more. We are people with a sense of humor, we have our desires, we wear our hearts on our sleeves, we are sexy, we are ambitious, we want more from life – we are all of that and more! We want the moon and the stars …
And Mars…
(Laughs!) Yes, we want Mars, but that is tricky because Men are from Mars! (Laughter!)
So, next we have got to get to Venus!
(Laughs) Yes! Exactly!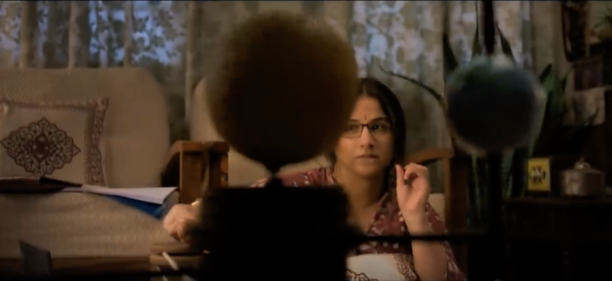 You also have your first film as producer Natkhat – what can you tell us about that?
Natkhat means naughty. Natkhat, through the story of a mother and child, tells how parenting is what will determine whether we will have a more gender equal society or not. That that is the only way to move toward a gender equal society. That is one of the most determining factors. We have finished shooting it and the post production is on. It should release in a few months from now.
You also were a part of the Tamil version of Pink?
Yes! It released to great reviews! I had a special appearance in the film. While I am very happy for the film, I cannot take any credit for it. I am happy to be a part of this film because again it is a very important film; it comes with a very important message that when a woman says NO, it is a NO.
What do you have coming up next? I think it is the biopic on the mathematician…Shakuntala Devi?
Shakuntala Devi yes, she was known as the human computer. I like to call her the only computer with a sense of humor, because she had a wicked sense of humor. It is going to be fascinating. I am just waiting to get Mission Mangal released and then delve into Shakuntala Devi. From a scientist to a mathematician, all in one year! Are my parents going to be proud or what? (Laughs) This is what you call achieving the impossible; I am looking forward to playing Shakuntala Devi.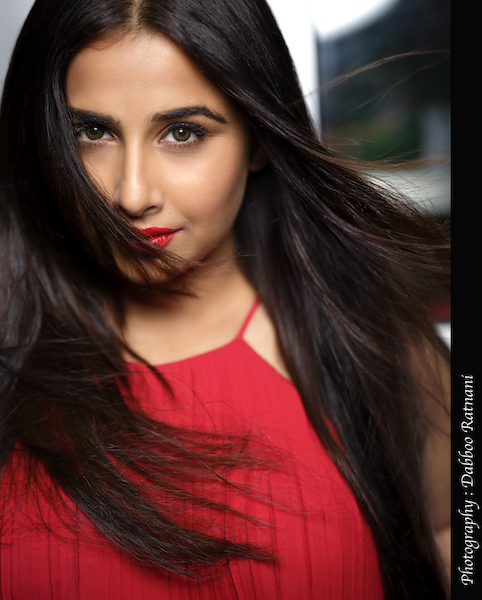 Looking back from your first film until now, what would you say?
I think it has been fulfilling. But as I always like to say, I am a tigress on the prowl! I have my meat for now but when I get hungry again, I begin to hunt! (Laughs)
I have come along way, but I have a longer way to go.
She truly is one of the nicest and warmest people I have interviewed. I love talking with her. It is so fabulous, along with her incredible, thoughtful answers that we can laugh while we are chatting about her films. I want to thank her for the wonderful experience I have talking with her and cannot wait to talk with her about being a mathematician!
Mission Mangal opens on August 15th.