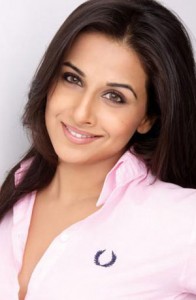 Bollywood star Vidya Balan has said that she considers herself fortunate that she did not ever encounter the so-called 'casting couch' which she was initially trying to make it big in Bollywood. The 37 year old acting prowess, who is famous for super hit women-oriented films like The Dirty Picture (2011) and Kahaani (2012), added that despite her passion for acting, she was not desperate to get a break in Bollywood, which is probably what saved her from being exploited by filmmakers and casting directors.
"I'm very fortunate that I never came across anything like casting couch or exploitation," said Vidya to the media. "This was all because I was very passionate about acting, but not desperate about work. In all these years, nobody said any such thing that would hurt me. Most importantly, I didn't let anybody do anything wrong to me."
Vidya Balan will next be seen in the Mohit Suri drama Hamari Adhuri Kahaani, opposite Emraan Hashmi.
Stay tuned for all the latest scoop.