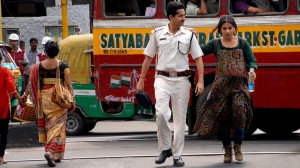 Following global praise and a sweeping victory at the recent award season in India, Hindi cinema's most accomplished actress, Vidya Balan, is set to storm the Box Office once more with her latest female-centric film offering. Inspired by real life events, Kahaani unfolds in cinemas across the UK on 9th March, releasing through B4U Pictures and presented by Viacom 18 Motion Pictures.
A captivating, cinematic retelling that will have audiences drawn in from the title sequence to the end credits, Kahaani is the latest tour de force by maverick filmmaker Sujoy Ghosh, who masterfully blends art with intrigue on screen. Set against a menacing backdrop of Kolkata's by-lanes and alleyways, Kahaani presents Vidya Balan in her fifth female-centric role to date. Her essaying of a heavily pregnant, married woman desperately seeking clues into her husband's mysterious disappearance in a foreign land is likely to be lauded by critics and cinemagoers alike as she impeccably matches her recent, multi award-winning performance in The Dirty Picture. The sinister mise en scene of Kahaani is further heightened by a haunting soundtrack, courtesy of Hindi cinema's gifted composing duo, Vishal-Shekhar. We loved the soundtrack so much here at BollySpice we gave it 4.5 stars!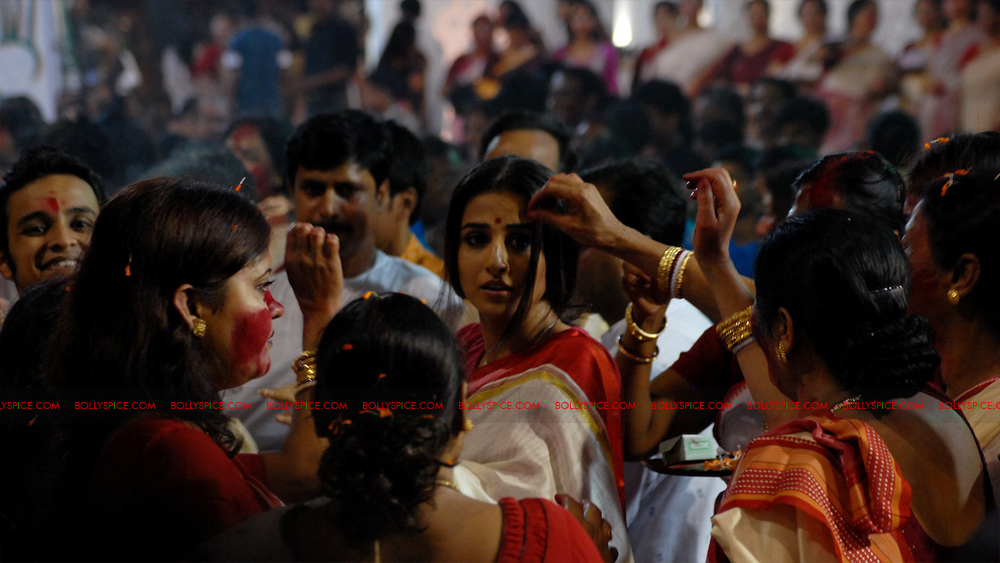 Synopsis
Vidya Bagchi (Vidya Balan) arrives in Kolkata from London to find her missing husband. Seven months pregnant and alone in a festive city, she begins a relentless search for her husband. With nothing to rely on except fragments from her memories about him, all clues seem to reach a dead end when everyone tries to convince Vidya that her husband does not exist. She slowly realises that nothing is what it seems. In a city soaked in lies, Vidya is determined to unravel the truth about her husband – for herself and her unborn child – even at the cost of her own life.
Comments Sunil Shah, Head Of B4U Film Distribution, "B4U are thrilled to be releasing Kahaani. After the super success of The Dirty Picture, Vidya Balan returns with yet another exhilarating, powerful role in Kahaani – a performance that will show her versatility as an actress and a film that will bring realism back to Bollywood."
Talking about Vidya and her performance in the film, the director said recently, "I think appreciation for Vidya has gone through the roof and that will certainly ensure an opening audience for Kahaani. And I guarantee you, she won't let them down. She, very casually, redefines screen acting in Kahaani."
Kahaani releases in UK through B4U Pictures on 9th March 2012
In case you missed the incredible and startling trailer!
httpvh://youtu.be/rkNrefSOrtY