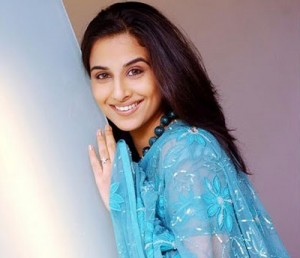 After the resounding back-to-back success of The Dirty Picture and Kahaani, Vidya Balan has signed her No One Killed Jessica director Rajkumar Gupta's Ghanchakkar.
Unlike her characters of Sabrina Lai (in No one Killed Jessica), Silk (in The Dirty Picture) and Vidya (in Kahaani), Balan plays a house­wife in Ghanchakkar.
"So far the roles that have defined Vidya's career have all found her playing women placed in extraordinary cir­cumstances. In Ghanchakkar she plays an average woman. Nothing dramatic like a mur­der or a mysterious disappearance happens to her in the script," says a source close to the project.
"Both Rajkumar and Vidya feel that playing an ordinary woman is a special challenge for Vidya at this stage of her career when she has played a number of extraordinary char­acters. However, Gupta is being pressurized to modify and amplify Vidya's part," says the source.
"I had decided I wanted her for Ghanchakkar even when we were working together on Jessica. It is only now there's a growing anxiety about Vidya's positioning in the audiences' perception," says Gupta. Gupta is very clear that Ghanchakkar is not just a Balan film.
"Emraan Hashmi has just delivered a string of hits. Ghanchakkar is not Vidya's film alone. It is Emraan's film in an equal meas­ure. Vidya is fine with shar­ing the limelight, he says.The director will be shooting Ghanchakkar with Balan on the streets of Mumbai with hidden cameras, just as he had shot with Rajeev Khandelwal for Aamir.
"This time I'll be capturing another side to Mumbai, very different from Aamir. The metropolitan spaces occupied by Vidya in Ghanchakkar will be very different from what she occu­pied of Kolkata in Kahaani and Delhi in No One Killed Jessica," he con­cludes.