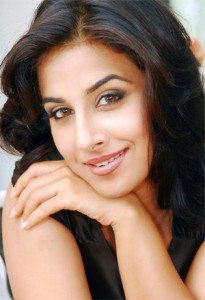 Vidya Balan is a true professional when it comes to her work. A recent incident on the sets of her film Begum Jaan is testament to her dedication! Vidya is shooting for Srijit Mukherjee's upcoming movie Begum Jaan in Jharkhand where the irregular weather condition seems to be posing a problem. There are days when it is very hot, while some days the rains make the ambiance pleasant. And to add to that is the complicated theme of the movie surrounding the time of partition which involves the usage of guns.
A source confirmed that recently while Vidya was shooting for a climax scene she felt uneasy owing to the strong smell of gun powder. Hence an ambulance was parked outside the set to avoid any emergency situation. Thankfully there was no health issue and Vidya resumed shooting in a span of 5 minutes. The crew was alright taking a break but Vidya, being the thorough professional that she is, did not want to delay the shoot.
Director Srijit Mukherjee says, "It is such a pleasure to work with Vidya. She is a thorough professional. Though one could see she was uncomfortable and the production called the doctor, she was back to shooting in 5 minutes. "
Hats off to Vidya Balan for her hard work!
Begum Jaan is a story of 11 fearless women standing up against the system amidst the changing political scenario during partition. Vidya Balan plays Begum Jaan in the film. The film is produced by Vishesh Films and Play Entertainment.