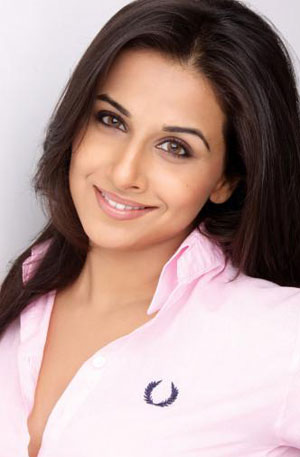 With the release of the trailer for The Dirty Picture and growing interest around another up coming film, Kahaani in January, Vidya Balan has certainly been a topic for discussion in the media.  The actress has always been known for her full dedication to her roles but it appears the pack schedule of two demanding roles has taken its toll.
On Dussehra, Vidya was taken to hospital by her parents after complaints of dizzy spells and loss of appetite on the sets of The Dirty Picture. On admission to hospital Vidya was kept under observation and was treated for low hemoglobin levels.
"Vidya worked very hard for her part, and ended up exerting herself. As a result, she lost her appetite. Her hemoglobin levels too dropped considerably. That's why her parents decided to get her admitted at Lilavati because she doesn't rest at home," explains a close source.
A representative of Lilavati hospital also stated that "Yes, Vidya was admitted for a couple of days, but it wasn't very serious. We discharged her after making sure she was fine." Now, it is understood that Vidya is at home resting with her parents and enjoying entertainment from her niece and nephew.
Commenting on the incident, The Dirty Picture Director Milan Luthria said that "Vidya's intensity and focus on sets had been a problem which was building up over a period of six months. The Dirty Picture is a film that pushed her to work on her dancing, drained her emotionally and called for seven different looks that not only required hours of make-up, but at times, face and body prosthetics too. The doctor says it's a mix of fatigue, lack of sleep and working under difficult conditions that took a toll on her health."  On a visit to the hospital Milan noted that Vidya was in good spirits and laughed about the worry which had been cause.
The Dirty Picture produced by Ekta Kapoor sees Vidya play the southern sex siren Silk Smitha.  The film is a couple of days filming shy of completion but co-producer Tanuj Garg confirmed through twitter that Vidya will complete final scenes in the coming week following her release from hospital.