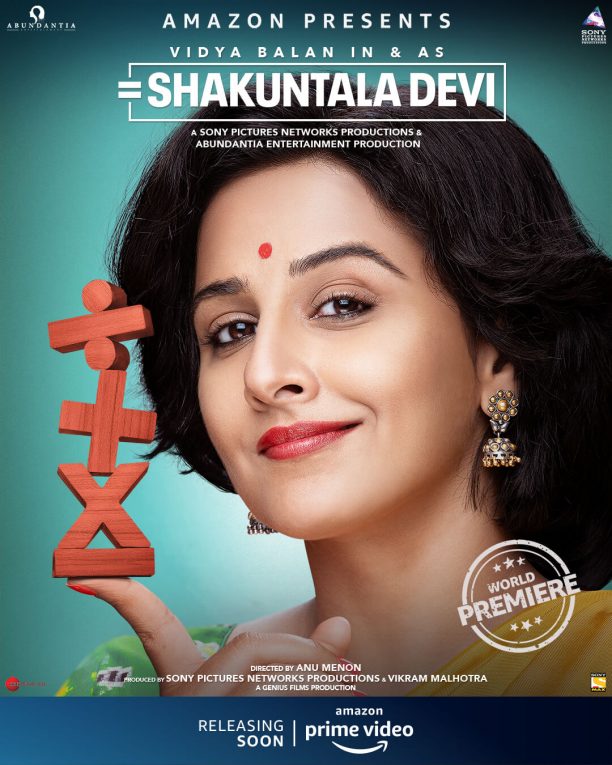 Featuring the brilliant actress Vidya Balan, the biopic of Shakuntala Devi tells the story of the mathematician nicknamed the "human computer", for her innate ability to make incredibly complex calculations within seconds. Fans have been eagerly awaiting to see Shakuntala Devi and we can now announce that it will soon release exclusively on Amazon Prime!
About the release on Amazon Prime Video Vidya tweeted, "Delighted to announce that you will get to see #ShakuntalaDevi very soon with all your loved ones. Thrilled that we will be able to entertain you in these unprecedented times."
When we talked with her about Mission Mangal, Vidya also told us this about the root of the character before filming, "I like to call her the only computer with a sense of humor, because she had a wicked sense of humor. It is going to be fascinating. I am just waiting to get Mission Mangal released and then delve into Shakuntala Devi. From a scientist to a mathematician, all in one year! Are my parents going to be proud or what? (Laughs) This is what you call achieving the impossible; I am looking forward to playing Shakuntala Devi."
The film also stars Sanya Malhotra, who will be seen playing the role of Shakuntala Devi's daughter alongside Amit Sadh and Jisshu Sengupta in pivotal roles.
Sanya was excited to play the iconic Shakuntala Devi's daughter Anupama Banerji. "I'm thrilled to bring onscreen this dynamic mother daughter relationship and equally thrilled to work with Vidya Balan."
Written and directed by Anu Menon, the film has been produced by Sony Pictures Networks Productions and Vikram Malhotra. The screenplay is written by Anu Menon and Nayanika Mahtani, while the dialogues are penned by Ishita Moitras.
Anu Menon, Director said earlier, "I have always been fascinated by Shakuntala Devi and truly felt that hers is an incredible story that had to be told. She was an extraordinary woman, who lived ahead of her times and on her own terms, unapologetically. From Vidya Balan to the rest of the cast and crew, I am so glad that all the elements have come together for us to put our best foot forward. I'm delighted that everyone will finally get to witness it on the screen."
Producer Vikram Malhotra revealed, "Shakuntala Devi is, even now, one of a kind and I'm certain that this unique story, especially with the amazing Vidya Balan in the lead, will connect with audiences across generations."
Check out this sneak peek

Get set for a perfect class this summer as Vidya Balan dons the hat of math whiz Shakuntala Devi to teach the world the universal language of mathematics. Shakuntala Devi will exclusively premiere for Prime members across 200 countries and territories.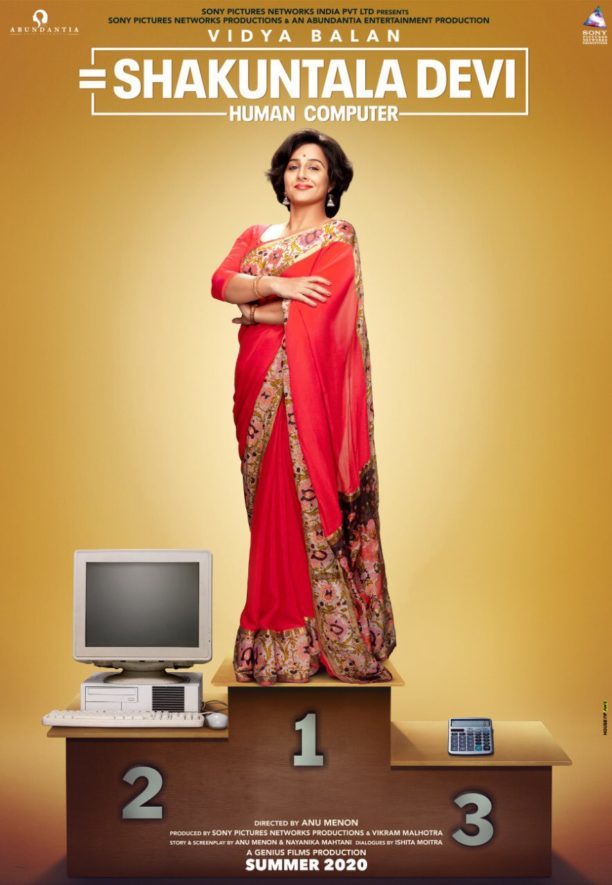 Watch this space for more!