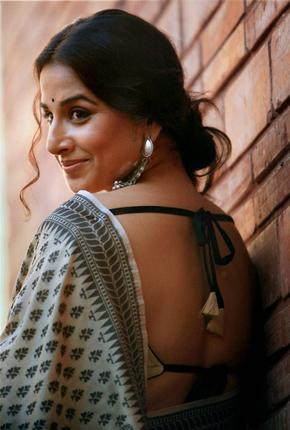 Actress Vidya Balan, who has always been in our good books for her remarkable performances, is very keen on doing a romantic film with a good script. She also has no hang-ups about who her co-star should be and is okay with any actor for it.
Vidya says, "I have been eagerly waiting to do a good romantic film because I love the genre. So far, nothing as such has really come my way but when it does, I am all game for it. And I will work with any star, as far as the script woos me."
And what about the real life romantic film with beau Siddharth Roy Kapur? It had recently been reported that she will tie the knot by the end of 2012, to which Vidya says that she also 'heard' the same. "I definitely want to get married someday, but at present there is no such thing on my mind. When I will get married, the whole world will know about it as I would love to share it with everyone and receive blessings," she smiles.
Vidya will soon be seen in the comic thriller Ghanchakkar with Emraan Hashmi and is also working on Kahaani 2.