Since the first looks, the poster and the trailer we all know that for her role as a detective in Bobby Jasoos, Vidya Balan puts on quite a few different and interesting disguises. Vidya herself told us that that was one of the funnest parts about playing this role, but you have to wait to hear more from her later. For now we will give you the scoop on how the different disguises came about!
Apparently the ace actress tried umpteenth looks for the film. In fact, we just learned Vidya underwent 122 changes out of which they shortlisted 10 – 12 looks which will be seen in the film.
During the pre-producion of the film and the look tests, the make-up artist and the entire team put together different character looks for Vidya. They tried 6-8 looks a day while Vidya patiently sat through the make-up session to see which of looks were most realistic and related to the narrative of the story. There were different looks which she tried like of a teacher, a fisherwomen, a dabbawala, a peon, a lawyer, an astrologer to name a few.
They took more than 15 days to shortlist the looks and they even documented the entire process. Once the look was shortlisted they underwent workshops for the mannerism and personality traits she would have to imbibe in the film.
Producer Dia Mirza revealed, "The entire process of zeroing down on the final disguises that Vidya dons in Bobby Jasoos was one of fun filled discovery and experiments!!!!! Our costume designer Theia and our special make up artiste Vidyadhar, worked tirelessly to conjure looks that would be entertaining to watch, whilst remaining in sync with the demands of the script. At the end I am thrilled that people are collectively wowed by the many transformations of the very versatile Vidya Balan."
We can't wait!
Check out the poster to see some of the looks!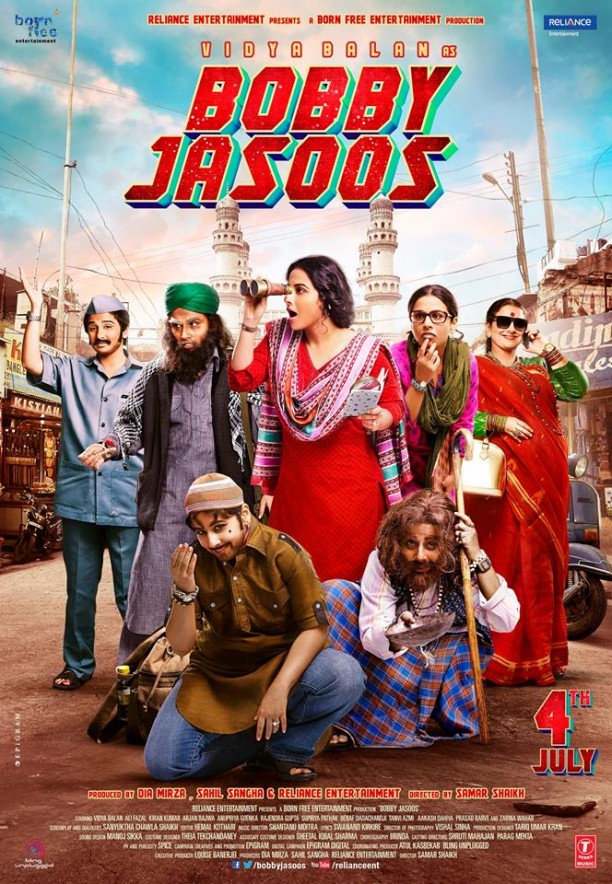 Plus here is the trailer again!

And stay tuned we will have more from Vidya soon!