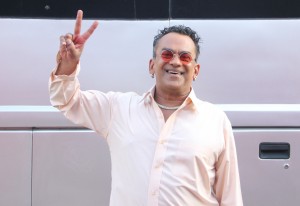 Balaji's Mohit Suri-directed THe Villain has a new cast member!
After the exciting first time pairing of Sidharth Malhotra and Shraddha Kapoor, who are going to be joined by Riteish Deshmukh and Kamaal R. Khan doing extended cameos, cthe cast certainly is exciting. Now omes the news that Goan pop star Remo Fernandez has been signed to play a crucial role in the forthcoming romantic thriller.
He will play Sidharth Malhotra's boss in the film, which is currently being shot in his home town (Goa.) Suri and the Balaji team felt that Fernandez was the perfect choice to play the character, which has shades of grey.
THE VILLAIN is expected to complete shoot in March 2014.