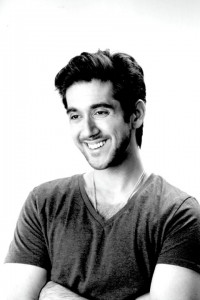 Canadian actor Vinay Virmani is once again bringing a unique tale to the big screen with the heartwarming comedy Dr Cabbie. The film tells the tale about a young Indian doctor who immigrates to Canada and faces roadblocks in his efforts to heal others in the land of opportunity, but discovers his true purpose and true love along the way.
Not only is it Salman Khan's first international production for his Being Human Films, the film is unique because it is a Canadian/Indian production that features actors from Canada, India and the US. Directed by Jean-Francois Poulliot, the comedy stars Vinay Virmani, Kunal Nayyar of The Big Bang Theory, Lilette Dubey, Adrianne Palicki, Mircea Monroe, Rizwan Manji, Chris Diamantopoulos and Isabelle Kaif.
Vinay recently sat down to answer our questions about everything Dr Cabbie! Check it out!
What made you decide to take this role and do this film?
Dr. Cabbie is a more than just a movie for me. I am also the writer and it's my first time producing. It actually all started with a cab ride one night in Toronto, I met an Indian cabbie who used to be a doctor in India. However, when he came here his medical degree wasn't recognized and he spent years trying to requalify and get into the system. It is the story of so many immigrants and really a story we hear all too often. Once we had the basic story locked, everyone seemed to love the universal message of never letting go of your dream.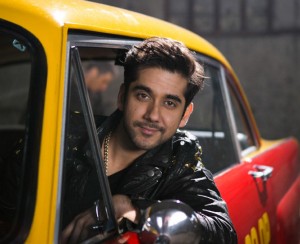 Tell us about your character and his story arc.
I play the character of Deepak. He is a young doctor from New Delhi, India. He's ambitious, smart, very simple and a little naïve. He comes from a family of doctors and his dream in life is to continue that legacy to heal people no matter where he lives.
What did you enjoy most about playing this role and doing this film?
To be honest this is one of the most challenging roles I've had to do so far. I had to be a fish out of water in my own city. Playing a young man from India was challenging as I am born and brought up in Toronto. So for me it was about understanding the body language, the physicality and of course the accent. I had to really take in the city as if it's my first time outside of India. Apart from that the medical lingo and delivering a baby in the cab was also a very challenging part of the role!
Once again this is a Canadian/Indian production, how exciting is that this cool association continues to happen.
I think that this is very exciting and a collaboration that we will see much more of. India, Canada and also the United States, are all so connected by so many stories and people. There is so much potential for collaboration and I'm excited that Dr. Cabbie is one such example of that.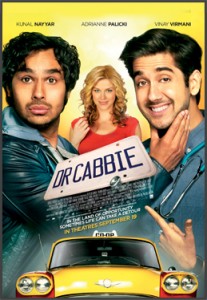 These films, like Breakaway and Dr Cabbie tell unique stories and have unique viewpoints, your thoughts on that?
Absolutely! I'm very proud that I've been able to be a part of these films. The immigrant experience is something that really fascinates me. It's a timeless and complex theme, with so many story possibilities. The challenges of coming to a new country or trying to find a balance between two cultures is so interesting to me.  I've been so inspired by films like American Desi, Bend it like Beckham, Monsoon Wedding, etc. And I hope to create my own brand of cross cultural cinema. There can be so many various and unique viewpoints when it comes to cross-cultural films and I believe these types of films have huge commercial potential as well.
Salman Khan is producing this, how was it to work with him?
We were so honored to have his support and have him and his team producing. Salman Bhai loved the script from the very beginning. He felt it had tremendous heart. What's even more special is that the film is aligned with his charity Being Human. So going to work everyday we were extra motivated to work harder so we represent him and Being Human to the best of our ability.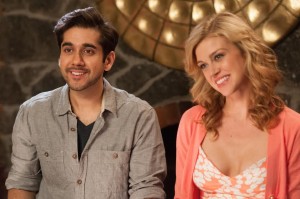 Tell us about working with co-star Adrianne Palicki?
Adrianne is such a professional. We hit it off instantly and I think that really shows in the film.
Then Isabelle Kaif is also making her debut, what was it like to work with her? 
Isabelle has tremendous potential. She looks beautiful on screen and is a great dancer.
Then of course there is Kunal Nayyar, what was the experience like doing a scene with him?
Kunal and me are like long lost brothers and we connected instantly. It was important for us to have that fun loving equation because that is the film. We had to have each other's back. Deepak and Tony are polar opposites and that's what makes them so fun.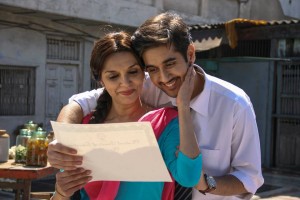 What is like to work with the incredible Lillete Dubey?
Absolutely honored. She's also one of the coolest actors I've worked with, her sense of humor is totally crazy!
A favorite scene or a favorite moment from the shooting of the film?
Definitely the baby delivery scene with Adrianne, Kunal and myself! It was funny, intense, emotional. Just a roller coaster ride and everyone who's seen the film, hands down that's the favorite.
When is the film going to open in Canada and then India?
The film opened in Canada on September 19th. It had a amazing box office run and now we are looking forward to releasing it on November 26th in the US and November 28th worldwide.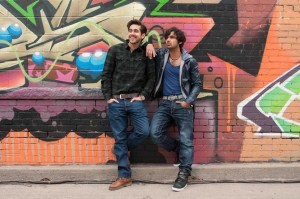 What is the music like for this film?
The music is fun! Very diverse. Manj and Raghav have done a great job.
What do you love about being an actor? 
The ability to create a character, from the physical to emotional it's such a challenging yet rewarding process.
What to you is the thing audiences will most love about the film?
We have tried to make a film that is entertaining yet about something real. It's a human story with a good heart. But I feel each character and the ensemble is something audiences will love the most.