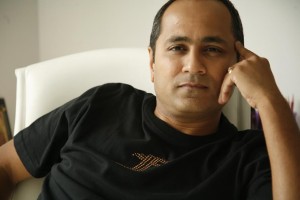 It's a panic situation for producer Vipul A. Shah as he has found out that someone is auditioning aspiring actresses on his behalf without his knowledge. A complaint was filed in the Amboli police station last week in order to track down the culprit but he claims that no action has been taken yet.
When asked Vipul Shah about it he said, "My office received a few calls from aspirants asking for audition details and we told them that we were not casting for any film or TV serial. My supervising producer informed me that a girl named Annie has been calling aspirants for an audition claiming to be my secretary and making them talk to a person who posed as Vipul Shah."
The officer at Amboli police station says that the reason behind no-action is that no FIR has been filed but Vipul's Legal advisor challenges his statement by saying "Usually, a person narrates the incident to the police, who need to advise if an FIR is needed or not. But they didn't suggest any such thing. In our complaint, we clearly requested them to investigate the matter and take action."
Hence, Vipul is now planning to meet police commissioner Rakesh Maria for further investigations of the case, "I hope nothing wrong happens to any of the girls as the conman is still making calls to aspirants. It's a question of their life and my reputation as well." he added.