After a successful premiere in the United States this past fall with sold out performances in New York, Los Angeles, and San Francisco, Actor/Comedian Vir Das will return to North America in early 2016 with his brand new Unbelievable Tour. The North America Tour will consist of 6 cities: San Jose, Vancouver, Tempe, Ontario, Washington DC and Chicago with a total of 23 shows in the months of February and March. The show is an extension of Das's "Unbelievablish" tour, which has been a roaring success in over 17 cities in India and has also toured in Dubai and Singapore, contributing to the sale of over half a million tickets in his home country for his stand up.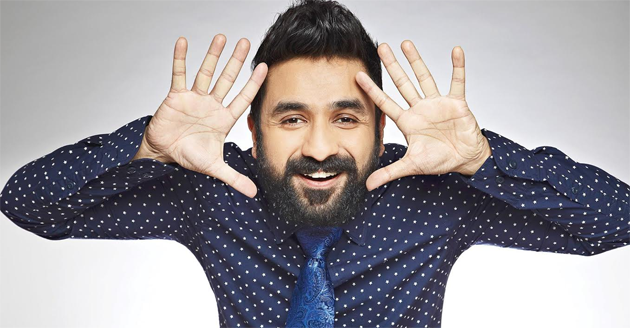 Vir Das's performance schedule for the North America Tour is:
Feb 19 – 21: San Jose Improv
http://sanjose.improv.com/event.cfm?id=432418
Feb 26: Bell Performing Arts Center
http://www.ticketmaster.ca/event/11004F8BDC4595EE
Feb 28: Tempe, Arizona – Coming Soon
Mar 3 – 6: Ontario Improv
http://ontario.improv.com/artist.cfm?id=9725
Mar 11- 13: DC Improv
http://www.dcimprov.com/home/vir-das.html
Mar 24- 26: Chicago Improv
http://chicago.improv.com/event.cfm?id=432232
Tickets are available for purchase at the venue's websites.
Vir Das started his on-screen career in Indian cinema with the hit film Badmaash Company. Since then, he has been in nearly 10 films, including blockbusters such as Delhi Belly and Revolver Rani. His comedy career began with his own stand-up comedy late night show, "Ek Rahin Vir," where he was noticed and was immediately put on the comedic map in India.
For more information on Vir Das, visit his website, http://www.weirdasscomedy.com. Like his Facebook page, https://www.facebook.com/TheVirDasOfficial, and follow him on Twitter, @thevirdas.