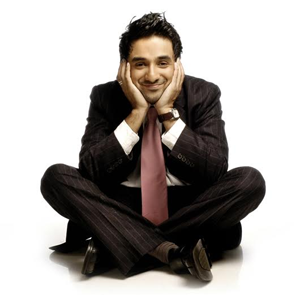 Actor/comedian Vir Das will debut his new show, 'Unbelievablish' in New York City at the famed comedy venue Carolines on Broadway (1626 Broadway, between 49th and 50th Streets), from Thursday, November 19 to Sunday, November 22. The show has been a roaring success in over 17 cities in India and has toured in Dubai and Singapore. With over 35,000 tickets sold, it is the largest domestic comedy show tour ever by an Indian comedian. Vir's debut of 'Unbelievablish' at Carolines on Broadway will be his first United States tour.
Vir Das' performance schedule at Carolines on Broadway is:
Thursday, November 19 at 7:30 PM
Friday, November 20 at 7:30 PM and 10:00 PM
Saturday, November 21 at 7:30 PM and 10:00 PM
Sunday, November 22 at 7:30 PM
Tickets are $32.00 per person, plus a two-beverage minimum and can be purchased online at http://www.carolines.com/comedian/vir-das/. Reservations can be made by calling the Carolines Box Office at 212.757.4100.
Vir Das started his on-screen career in Indian cinema with the hit film Badmaash Company. Since then, he has been in nearly 10 films, including Delhi Belly and Revolver Rani. His comedy career began with his own stand-up comedy late night show, 'Ek Rahin Vir', where he was noticed and was immediately put on the comedic map in India.
For more information on Vir Das, visit his website, http://www.weirdasscomedy.com. Like his Facebook page, https://www.facebook.com/TheVirDasOfficial, and follow him on Twitter, @thevirdas.