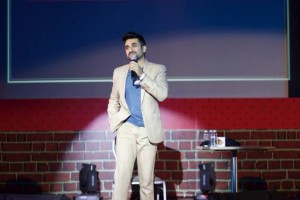 It was indeed a funny weekend with the Weirdass Pajama Festival headlining major locations in Mumbai and Pune. The festival initiated by the ace comedian and actor, Vir Das, returned with the second edition over the weekend, and managed to tickle the funny bone of each and every person who attended the various shows.
The much-loved festival held its Pajama shows at St. Andrews Auditorium, Bandra and Jamshed Bhabha Theatre, NCPA, while the smaller shows called Boxers were organized at various pubs across the city. All the shows were packed house full with the audiencesrolling in their seats with laughter. With a line-up of over 100 Indian and International comedians, across multiple prime locations, the Weirdass Pajama Comedy Festival provided the perfect weekend for all those in Mumbai and Pune.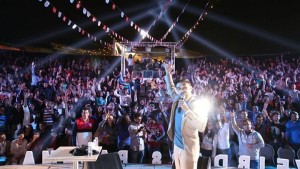 The major shows of the festival were Vir Das' 'Unbelievablish' which debuted at the popular festival, 'Femme Funny' India's first ever female only comedy show, 'The Showstoppers Experience' an impromptu comical musical and 'Vir Das and the American Invasion' which had seasoned pros from the USA, regulars at the prestigious Laugh Factory comedy club come to India for the first time. 'The Comedy Death Race' also provided a  unique comical  experience with 30 comedians including the likes of Raj Sharma, Amit Tandon, Varun Thakur, Sharul Channa and various others entertaining the masses in three minutes each, until the audience died with laughter!
Another major highlight of the festival was 'The Weirdass Salute of Johnny Lever', where Bollywood's funny men, Vinay Pathak, Suresh Menon and others came together to honor Johnny Lever with a 'King Of Comedy' award and their own unique tributes.
After a truly entertaining weekend in Mumbai and Pune, the Weirdass Pajama Comedy Festival is set to take Delhi on a riot of laughter on the 1st of February, 2015. For more details of the Delhi shows, click here: http://bit.ly/Pajamas_Delhi