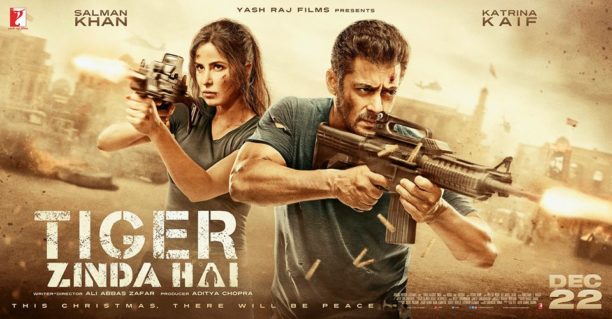 Releasing on December 22nd is the Salman Khan-Katrina Kaif action drama Tiger Zinda Hai. A sequel to the blockbuster Ek Tha Tiger, the Yash Raj Films production is directed by Ali Abbas Zafar.
Tiger Zinda Hai continues the story of two super spies Tiger and Zoya eight years later. Shot across various international locations including Austria, Greece, Morocco, Abu Dhabi and India, this mega espionage drama promises incredible action, romance and so much more.
To bring the music of Tiger Zinda Hai to life, Zafar worked with the great duo of Vishal-Shekhar.
Vishal recently talked to Stacey about what the film and the music for Tiger Zinda Hai is all about.
"Tiger Zinda Hai is an action film with a soul", he says.
Expanding on this, "Ali is someone who is stretching the boundaries of Bollywood, in that, he is always trying to say something with his films, particularly this one, since Tiger in the film (Salman Khan), is an Indian special agent and Zoya (that is Katrina's character), is a Pakistani agent. This follows through, of course, from Ek Tha Tiger, directed by Kabir Khan, which is sort of the prequel to Tiger Zinda Hai. What Ali is basically trying to tell us through this film is that despite socio-political impulsions around the world, we do all need to stand together as human beings. It is not overt, the film is not preachy. It doesn't say so in so many words, but this is the milieu in which the film exists."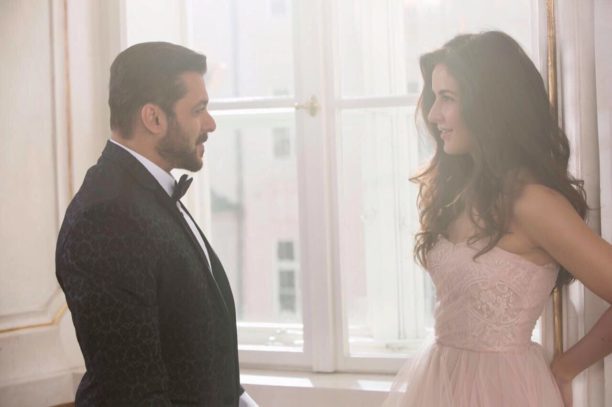 About the music, Vishal gave a little sneak peek, "It being a film that is trying to stay very true to its genre there is no real sort of song and dance in the course of the film. There is romance between Tiger and Zoya, but they are husband and wife, so it is a more real love. A love that has seen life and survived life. In the film they have been together for eight years so the love song needs to have that intimacy. One hopes that we have managed to do that. One hopes the song comes out and you, as a listener feel that intimacy. That is when we know we have done it.
"Then of course there are a few action themes and the title track of the film. Then there is this one big dance number at the end. That is quite special for us because it is about more than just boy and girl and love and dancing; it is a song about everything the film is about. It's about bringing people together. Yet, its an all-out party, and the hope is that it will play in every club, in every festival here and everywhere else."
Adding, "That [Tiger Zinda Hai] was a big ask. You know, the songs are promotional vehicles for the film because the first contact of the public with the film, after the trailer, are the songs. As step one, you do need to satisfy that. But you also want to be true to the film. You want to say all the things that Ali is trying to say, in the songs as well. Fingers crossed."
This certainly has us excited to hear the music of Tiger Zinda Hai and even more to see it play on screen within the world and the story of the film.
Shortly we understand the first song will be live and then we will get to hear the full Tiger Zinda Hai OST soon. Make sure to stay tuned to BollySpice.
Tiger Zinda Hai hits theaters on December 22nd.