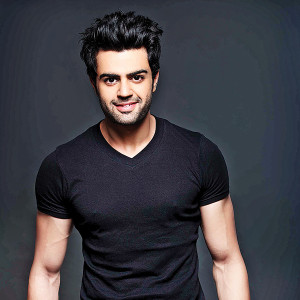 Agastya Films' black comedy thriller Baa Baaa Black Sheep starring Manish Paul has just completed its first shoot schedule. The slickly-shot entertainer – directed by Vishwas Paandya and produced by Anand Swarup Agarwal & Krishna Datla – revolves around Baba (Manish Paul), who is initiated into his family business when he turns 25 by his father (played by Anupam Kher). But a professional revelation turns Baba's personal life upside down and how he comes of age juggling his love life with his professional one, forms the crux of this comic thriller.
Laced with rather highly-stylish action sequences, the film also stars versatile veterans Anupam Kher and Annu Kapoor in very interesting roles.
Director Vishwas Paandya reveals that they will commence the second 40-day schedule in Goa in February next year. He says, "The film is based in Goa and will see Manish in a more subtle avatar, yet in perfect sync with the comic-timing. It's a comedy but with a strong thriller element combining high doses of humour with slick action."
Hitting the high notes musically is Shaan's band Superbia, that has composed the film's music and also lending his voice to a recently recorded song is singer Sonu Niigam.
Credits:
Original Story & Director: Vishwas Paandya
Star cast: Manish Paul, Anupam Kher, Annu Kapoor
Supporting star cast: Manish Wadhwa, Vineet Sharma, Natasha Suri, Akash Dhabade, B. Shantanu, Kirthi Shetty, Hanif Patni and Sahil Vaid in a special appearance.
Production Company: Agastya Films
Producers: Anand Swarup Agarwal & Krishna Datla
The other credits include, Music by Superbia (singer Shaan with Gourov Dasgupta & Roshin), Cinematography by Amalendu Chaudhary, Screenplay & Dialogue by Sunjiv Puri & Vishwas Paandya, Sound Design by Ali Merchant, Production Design by Vishnu Nishad and Action Director by Abbas Ali Moghul