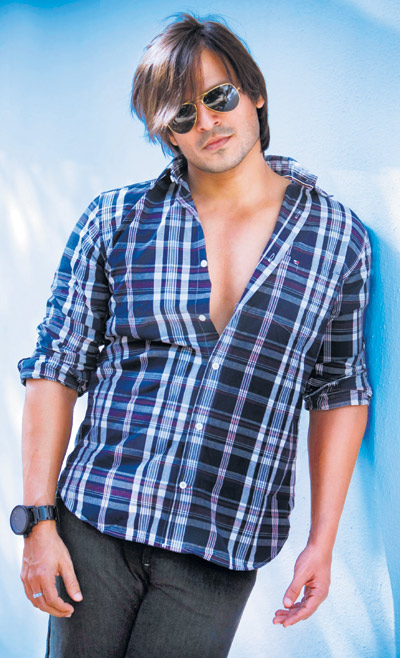 When the news first broke about Vivek Oberoi's forthcoming portrayal of a gangster in Zila Ghaziabad, it is sure to have had Bollywood buffs excited. The prospect is one to look forward to what with Oberoi's most appreciated roles being those with negative and mafia-like shades. Zila Ghaziabad will see the actor executing the role of Satbir Gujjar who is a teacher-turned-gangster and the movie will also star Sanjay Dutt and Arshad Warsi. Both Dutt and Warsi have commenced shooting for the movie in Wai and Oberoi is all set to join the duo very soon.
Oberoi has recently admitted that he has been spending some time on the accent and dialect required for the role with the help of the writer of the film, Vinay Sharma. Gujjar is thought to have been known as "Masterji" because he was passionate about teaching and his influence was such that circumstances require him to "pick up a gun" in order to bring his village (Zila) in order. Oberoi explains that the role is such that although it is the character of a gangster, he is respected more as a hero than a villain.
Talking about his wife, Priyanka, Oberoi admits that his friends have been very open about the fact that they get on with his lady better then they do with him. Oberoi feels that Priyanka is his "Lady Luck" and reveals how stable he feels after she has come into his life.
Well, it certainly seems as if Priyanka's footsteps have brought the actor nothing but luck what with Zila Ghaziabad on the cards. Aside from this, the actor will also be seen as the bad guy in Krrish 2. Much about the role is being kept under wraps but the role is sure to put him firmly back on the map. Following these two roles with negative shades, will Oberoi go back to the lover-boy he played in Saathiya? It remains to be seen!
Keep your eyes peeled for more news on BollySpice!