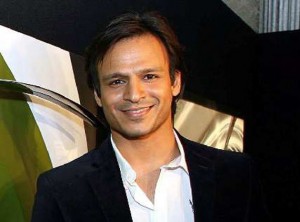 Vivek Oberoi is set — and excited — to host IIFA Rocks in Tampa, a fashion show and concert that is the first major event of the IIFA weekend. IIFA hits Tampa Bay April 23rd to the 26th!
In an interview, he said, "The idea is to keep it attractive and high energy and to have a lot of fun with the people that come out there. (IIFA is) a great chance to be face to face with all of those people who have been your fans, to connect with those people who have been following you through your movies and on Twitter."
He has family in Tampa Bay, so he knows the area and is excited to be returning for IIFA this month.
"It doesn't have all the chaos and the madness you get in Miami or New York, but you have a vibrant nightlife, wonderful restaurants," he said, adding, "I think Tampa will be exceptional. I think the Indian community in Tampa has been open and warm. And you have people flying in from around America, making a real event out of this."
He is also nominated for an IIFA award for best performance in a negative role (a.k.a. best villain) in Krrish 3.
"I had a great time doing that role and being a bad, bad boy — on screen," he said. "It was a challenging role."
He said, to his being chosen to dub a Hollywood villain's voice for a Hindi release. "I'm doing the voice of Jamie Foxx as Electro in The Amazing Spider-Man 2 in Hindi," he said. "It's the first time I've done something like that. I have to watch Jamie Foxx speaking in English and I have to kind of speak like him, but in Hindi."