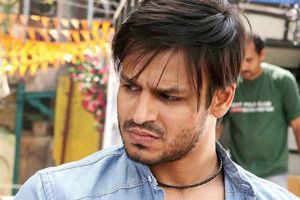 We haven't seen Vivek Oberoi in a mainstream Bollywood film since 2010, but it looks like he'll soon be back in action in Kumar Taurani's next venture as a gangster.
Though Oberoi refused the role of Dawood in Sanjay Gupta's Shootout at Wadala, the actor agreed to play the lead in Taurani's film, which is an untitled love story.
"Vivek did not want to disappoint his producers by taking up a small role in Shootout at Wadala. He is already playing the lead in Kismat Luv Paisa Dilli and the main villain in Krrish 3," a source divulged. Thus Oberoi's reasoning for agreeing to Taurani's film.
"The associate director of Prince, Vinnil Markan will direct this. Neha Sharma is the female lead opposite Vivek," Taurani confirmed. Sharma was last seen alongside Emraan Hashmi in 2010's Crook.
Taurani's film went on the floors on March 24.