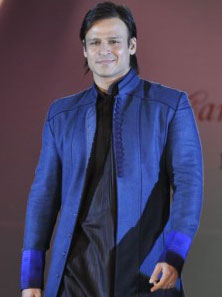 Vivek Oberoi fans your wishes are coming true! After a series of hard hitting and action films Vivek has recently said yes to a role in a romantic film. However, that is not all, we also hear that he has signed four other films too! He told PTI, "This is a really good year for me. I have signed five films from various genres. I am doing action, romance as well as comedy."
First let's talk about the one where Vivek romances, apparently as soon as he heard the narration for the romantic musical he was ready to sign on the dotted line. Vivek confirmed the news himself in a recent interview, "This is a great script that I have got my hands on and I am really excited about it."
It has been 10 years since we saw the romantic side of Vivek, on screen that is, and the actor says this project will be worth the wait, "This is one film that connects at a human level. Ever since Saathiya I was dying to do a love story. Now I can stand up and say that the decade long wait was worth it after all."
Along with, the romance, one of the films in the pipeline is the action drama Zila Ghaziabad, which also stars Sanjay Dutt and Arshad Warsi. Directed by newcomer Anand, it will go to the floors next month.
Then, of course, there is also the Krrish sequel with Vivek playing the villain opposite Hrithik Roshan. About his character he would only say, "My role in Krrish 3 is something to wait and watch out for."
We know we can't wait and will keep you up to date on not one, not two, but the five new projects!