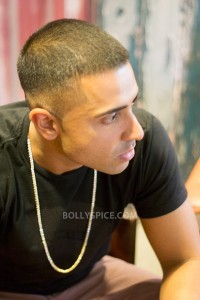 Brit-Asian golden boy Jay Sean is back with his new album, Neon. It's his fourth album and upcoming single Mars, featuring Rick Ross, has just been released. Bollyspice managed to catch with the singer in London, here's what he had to say:
How have you changed as a singer in the past few years, from you last album to your new one?
Well, four years of life on the road, touring the whole world, you really understand your voice a lot more as an instrument. You have to take care of it. Just like anything else, with age, like a fine wine, it gets better with age and experience. That is why on this album, vocally I feel it is the best that I have ever delivered.
Could you share with us your favourite track from the new album?
Mars, the current single, is actually my favourite. It is one of my favourites because using my voice in this style, is something my fans only get to hear in parts. They have not actually heard me deliver a whole song like that. It is a very old school soulful way of singing. I grew up on Maxwell and DeAngelo and these guys and to do a song like this and release it as a single was a really exciting thing.
How does the new album rank for you compared to your previous albums?
It is a lot more mature, more grown up and more sexy. It is also a lot more introspective deeper in its production, better vocally and with better songwriting. When you start off on your first album, you are still learning, ten years later in the music industry is like a lifetime. So you really have age with experience and so get better with experience.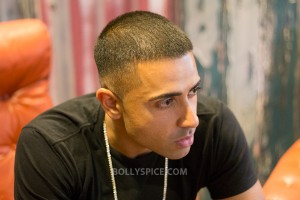 So is there a new Jay Sean sound then?
Yes and no. It is just growth, for example if you listen to the first Boyz to Men album, you have the same voices the same sound as you would with their latest album. It is still Boyz to Men, it is still their voices, still their harmonies, but you just grow with it. In terms of this album one thing I had to do was instead of going more in the pop direction, I took it back to my roots, to those songs that have a lot more heart to them and a lot more passion.
You have done a number of collaborations, including Mars. Do feel that collaborations bring out the better in you?
It is a different experience. I have always compared it to art, where if you had Van Gogh and Picasso meet down the pub and say to one another "Do you fancy doing a painting together?" and then they come together and use their creative minds to see what they produce. It brings out something different in each of us and on the songs it shows.
So which artist would you most like to collaborate with on a future album?
My ultimate dream would be to collaborate with Jay-Z. He has been my favourite artist from the beginning, he is incredible and does not need to collaborate with anyone. He would only collaborate with them if he thinks they are good enough and that would be the biggest compliment for me.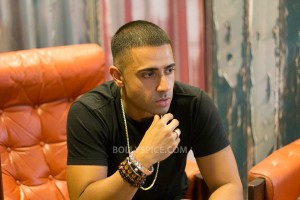 On the Bollywood side, would you consider doing anything in that space again?
I would love to go back and work in the Bollywood scene. For me, you have understand that being British Indian, there is of course that British side of me, but then there is the Indian stuff that we grew up on. We grow up on all the Bollywood films and we all know all the Bollywood actors. To be able to do some work with them in that world, I have done that twice, but I would love to go back and do that again.
So anything we can watch out for?
I actually met with AR Rahman in Los Angeles and we sat down and talked about some stuff. I also recently did a song with Sonu Nigam as well. So, like anything else just keep a close eye.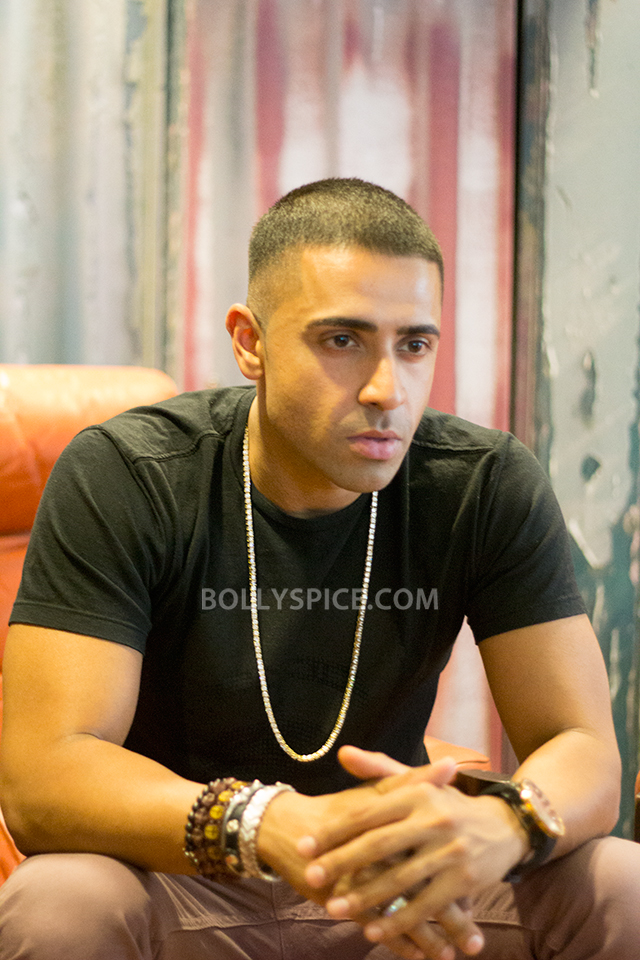 You can check out the new track here and pre-order the album right now:
http://www.youtube.com/watch?v=hxegMnG8V3I