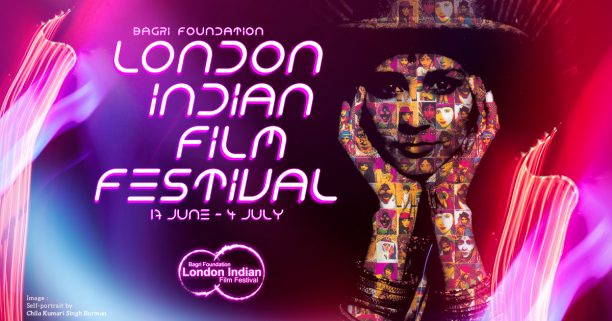 In the face of numerous challenges, the Bagri Foundation London Indian Film Festival delivered a hybrid event in London, with the sister Birmingham Indian Film Festival coming back to cinemas and the launch of the Manchester Indian Film Festival, which saw an all female programme.
Supported by the British Film Institute (BFI) using funds from the National Lottery, and the London title sponsor the Bagri Foundation, the festival successfully took place in some of the capital's top cinemas including BFI Southbank, Barbican and Ciné Lumière, attracting a healthy number of audiences, in spite of strict social distancing controls, which also worked extremely well in cinemas like MAC in Birmingham and Everyman in Manchester.
Executive & Programming Director Cary Rajinder Sawhney said: "It's a testament to a strong team that we have been able to pull off a dynamic festival online and back in cinemas against considerable challenges and we especially thank the cinemas that have helped us find innovative marketing strategies to attract audiences back. Our highlighting of British Asian filmmakers, I'm pleased to say, has created a real buzz with younger South Asian people keen to celebrate our contribution to British cinema and arts. Other new strands like Save The Planet, have also attracted new audiences exploring ecology in the Indian Subcontinental context. Excited to be growing again!"
The general feedback was that audiences were excited to be back in cinemas, many for the first time since the very first UK wide lockdown in March 2020. Some of the most popular screenings in cinemas were nostalgia packed British South Asian films, notably a sold out My Beautiful Laundrette screening at BFI with Hanif Kureishi delighting the audience in conversation, and Bend It Like Beckham at Rooftop East in Stratford – on its 20th Production anniversary, with Gurinder Chadha in conversation, plus BAFTA winning Rocks director and producer, Sarah Gavron and Ameenah Ayub Allen respectively, who brought back memories of the film adaptation of Monica Ali's Brick Lane at Genesis in Shoreditch, in close vicinity of famous Brick Lane, London.
Celebrating Great British Asians created a super hit new strand, with pop culture and music, including Mutiny – Asians Storm British Music by MIT Professor Vivek Bald, plus a rare two day programme of the films of Hollywood based British Asian feminist filmmaker Pratibha Parmar (Alice Walker: Beauty in Truth, My Name is Andrea Dworkin). The festival had a number of leading British Asian guests including BAFTA, Oscar, Grammy winner Asif Kapadia (Amy), writer Hanif Kureishi (Buddha of Suburbia) and Gurinder Chadha (Bhaji On The Beach).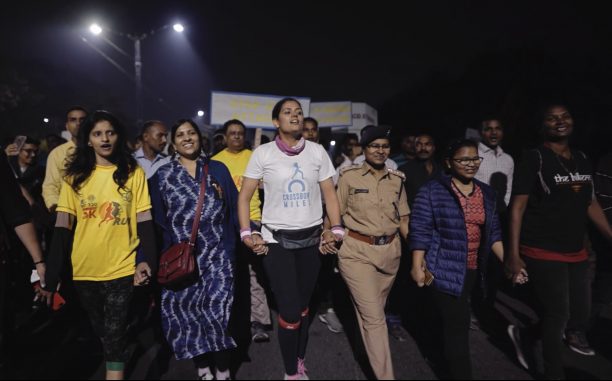 The festival took the risk of opening with a feature documentary for the first time, with Ajitesh Sharma's W.O.M.B (Women Of My Billion) which attracted a standing ovation for the film from audiences in London at BFI Southbank and at Birmingham's Midlands Arts Centre. Due to the rise of Covid in India and the rest of South Asia, all Q&As with Indian talent took place online and on the festival's 4K player www.LoveLIFFatHome.com and included major names including In Conversations with controversial Bollywood director Karan Johar, and scions of Indian cinema stars Kamal Haasan and Sridevi, respectively, Shruti Haasan and Janhvi Kapoor.
18 new films were also premiered on the player and other exclusive content, which included never before seen conversations with behind the scenes stalwarts of the British and Indian film industries including 97 year old Pam Cullen on her work with Satyajit Ray and Charlie Chaplin, and leading British Bollywood distributor Avtar Panesar of Yash Raj Films. The BFI Player joined the festival's cavalcade of "Great British Asians", by adding a curated programme of their films of this genre, for year round access. BFI Player has also made available some of LIFF's best of Too Desi Too Queer LGBTQIA+ programme online.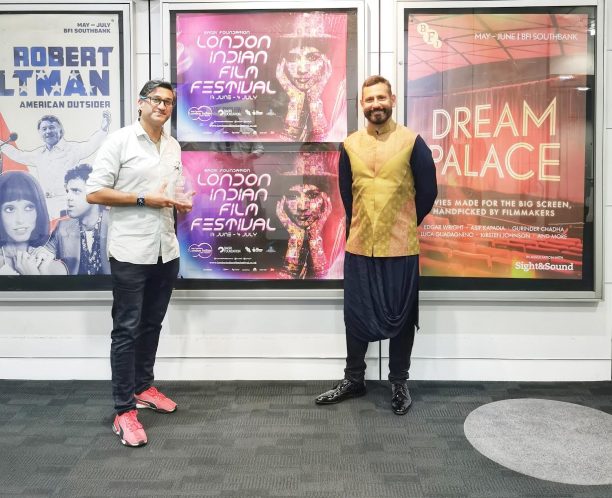 AWARDS:
Hanif Kureishi – ICON Award
Asif Kapadia – ICON Award
Karan Johar – ICON Award
Shruti Haasan – Outstanding Achievement Award
Janhvi Kapoor – Outstanding Achievement Award
Audience Award in London & Birmingham – Ajitesh Sharma's W.O.M.B, Woman Of My Billion
Audience Award in Manchester – Gurinder Chadha's Bhaji On The Beach from a woman only screening
Satyajit Ray Short Film Competition Award – Black Goat By Yi Tang
Most streamed film online at www.loveliffathome.com – Bread & Belonging By Goan woman director, Sonia Filinto
Srishti Bakshi said: "We are humbled to be selected as LIFF's Audience award. It's heartening to see that people have connected to the film in such a powerful way. A country is made up of its people and we can change our reality today if we all consider each other equal irrespective of gender, we are more powerful if we are equal. It is a privilege to be able to share the stories of the women of my billion and I hope that this film inspires each of us; men and women, to do our bit and make a difference in our own ways."
Winner of the short film award for LIFF 2021, Yi Tang, the first woman to win the Satyajit Ray Short Film Competition in the history of the festival, said: "It's such a great honour to receive an award with Satyajit Ray's name on it. Black Goat is a coming of age story about a Buddhist nun getting her period for the first time. We made this film in Nepal, working with female crew members from all over the world. I'm overjoyed to be the first female director to receive this award in history and I'm looking forward to more Asian movies coming from female directors. This is our time. Thank you!"
Title Sponsor, Alka Bagri, trustee of the Bagri Foundation said: "We at the Bagri Foundation have this year focussed our support on LIFF's online screenings and I am pleased to say that the quality and diversity of programming has been quite exceptional. In line with the Bagri Foundation's ethos, LIFF has showcased the very best of South Asian arts and culture. We are particularly pleased that the festival has now developed its first year round programme online at LoveLIFFatHome.com, reaching audiences UK-wide."
The Producer of W.O.M.B, Apoorva Bakshi said: "It's an honour to receive the coveted Audience Award for Best Film at LIFF, W.O.M.B is the first Awedacious Original and we are thrilled at the love that it is receiving! Our aim is to share this bold, unusual and compelling film with the widest audiences possible and hope that we can increase awareness on this heartbreaking and very real issue that is faced by millions of women not only in India but world over."
Congratulations to the LIFF team and all the filmmakers for another incredibly successful festival!
Stay tuned for 13th London Indian Film Festival and more! Be sure to check out wwwlloveliffathome.com