Starring Shraddha Kapoor and brother Siddhanth Kapoor, Haseena Parkar is a drama which revolves around dreaded don Dawood Ibrahim and his sister Haseena.
Popularly known as "Aapa"- a name that sent shivers in Mumbai's Nagpada area, HASEENA PARKAR is a true story based on the life and times of the sister of India's Most Wanted Man.
The film charts her journey from a young girl to a mother of four to the Godmother of Nagpada across four decades in the Maximum City.
Set in the mean alleys of South Mumbai, 'Haseena Parkar' looks into the life of Haseena, a sister, wife and a mother, whose life is turned upside down when her husband is assassinated by members of the Arun Gawli gang and her brother is accused of masterminding the 1993 Mumbai bomb blasts. How these two incidents change her life, is what the film is all about.
Check out her utter transformation into the life of Haseena from the younger and vulnerable Haseena as well as the older Mafioso matriarch
Directed by Apoorva Lakhia, Haseena Parkar stars Shraddha Kapoor, Siddhanth Kapoor and Ankur Bhatia. Produced by Nahid Khan with Swiss Entertainment and co-produced by Sameer Antulay and Babu Tyagi, the film is set to release on 18th August 2017.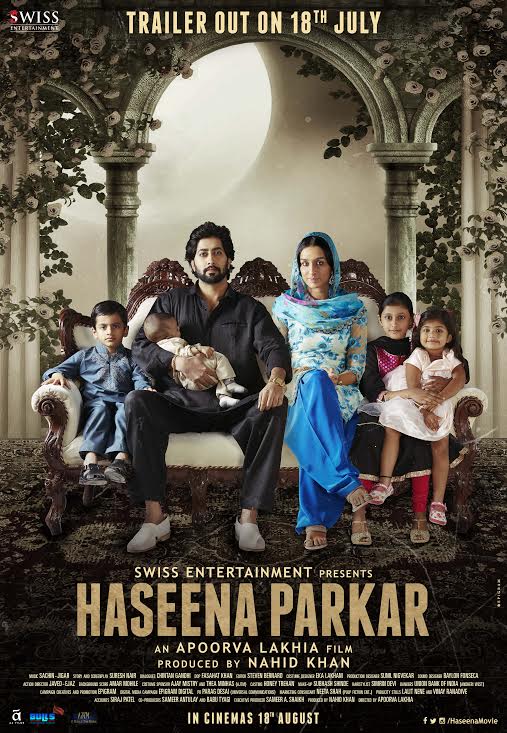 "Aapa yaad reh gaya na… naam yaad rakhne ki zaroorat nahi"