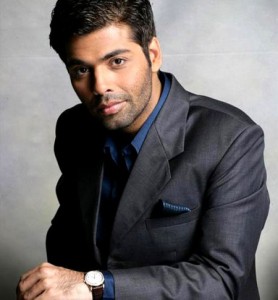 Karan Johar has plenty to talk about these days with his latest film Student of the Year in full swing and the media loving every moment of it. Although Karan is busy behind the camera filming the high school musical inspired picture, we have seen plenty of the director in front of the camera including Simi Selects' show and across our magazines. The Dharma Director took time out to speak to Filmfare about personal hangups, friendships and Koffee with Karan.
You've often mentioned how being a fat kid gave you a complex. Have you overcome that?
My sense of always seeking acceptance and approval comes from a deep complex that I had being an overweight and an insecure child. I was also effeminate and was teased for it. Being called overweight and a pansy deeply scarred me. Even today I should be confident in my skin, but I'm not. I'm always putting on an act of confidence. People don't believe me when I say I'm shy. I may be a confident talk show host. But it's all a big act. There's a performer in me. Sometimes I feel I'm always acting, even off-screen – cracking a joke, displaying a sense of humour so that I've an audience. I desperately seek a pat on my back. That has come from my childhood.
How much of yourself do we see in your movies?
You'll always see me in my movies. I'm melodramatic. I cry at the drop of a hat. I like colour and happiness. I'm opulent and flamboyant in my vision. My characters are extensions of me.
But there must be some a lesser-known subdued side to you too…
I'm a Gemini. So there are two of me. My other side is a loner who has sad and depressing moments. There's emptiness and loneliness within me. But the other side of me camouflages that and moves on. Of course I'm lonely. I'm not into any relationship. I've only mom (Hiroo Johar) as family. I miss my father terribly. There's nobody else in my life to fill in those gaps. So, I push in films there. I'm standing due to these two pillars. If I lose even one of them I'll be completely down.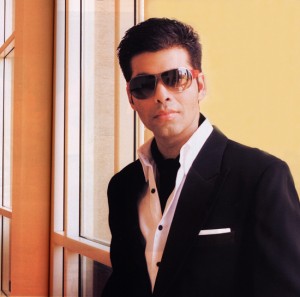 What went wrong between Ram Gopal Verma and you?
I've no problem with him. He has realised that the only way people will hear him is when he talks about me. So I feel very important. Thank you. Recently, Sanjay Leela Bhansali decided to pick on me for some reason. Suddenly, he woke up from his 'blues' and decided to comment on my life and my show which is gone and done with. I had a great equation with him. If he had some problem with me, he should've just picked up the phone. There's something called telephonic conversation, which he's alien to.
You should invite Ram Gopal Verma for Koffee With Karan…
No, I don't want to call him. The show won't rate. No one is really interested in seeing him on national television with me in conversation. My show is about ratings. Let him do what he wants to do. Leave him alone. This controversy is very last season. We have to move on.
But it could be a battle of wits?
Ya me being witty and he being what? A battle of wits requires two people.
Do you love the power you enjoy with everyone vying to work with you?
I love my sense of power and never want to lose it. If I'm not featured in Filmfare's Power List, I'd be very upset. I love working with stars, entertaining them and socialising with them. I love walking the red carpet and the paparazzi. I live for it and the day it's gone I'll be shattered. I want to hold on to the power till kingdom come because that's the kingdom I've built. This is the truth.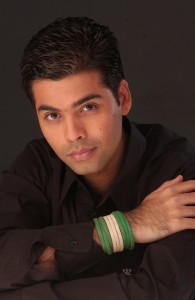 How do you differentiate the fake people from the real?
You acknowledge the fake and deal with them 'fakely'. You should give them a taste of their medicine. 'Fakeness' is a reality that we've learnt to live with. How many people are real in this industry? You walk out of films you don't like and yet praise them. You're praising people in interviews and on Twitter. You hated working with them and yet you say it was 'a great experience'. Actually, you want to murder them. You go onstage and introduce them with great style when in reality you can't stand the sight of them. At the end of the day we're all fake.
Despite the power do you feel vulnerable at times?
I'm vulnerable to grace, criticism, to people's opinions. I cry at the drop of a hat. I'm hypersensitive and that's a crisis. I hurt very easily and expect too much. That's my biggest enemy. You achieve nirvana only in life when you can kill expectations. It's difficult not to expect because when you invest, you expect. Human beings have disappointed me. But this is a cynical approach. There are many people who've met with my expectations like my 4 am friends. There've also been people who have risen above my expectations. Sometimes you know that the people in your life are wrong for you. But you can't remove them. You've to accept them as karma. There's nothing as an emotional scissor.