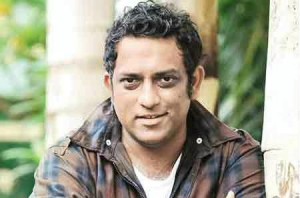 Director Anurag Basu has again got Ranbir Kapoor for his next film Jagga Jaasoos after a successful Barfi. This time, he has also got Ranbir to co-produce this film with him and believes that this 'business partnership' will add a lot to their relation.
Anurag told the Times of India that his script is ready. "This time, the dynamics of our equation will be new as Ranbir is a co-producer for the film. He will be finishing two films and then he will work with me for this one," he added.
His film Barfi was one of the best films of 2012, be it with the critics, the audience or the box office. Barfi also received numerous awards at award functions. Anurag said, "I was not expecting so many awards and such a huge response. It is natural that when you get an award, it makes you happy. In my case, I have always loved getting rewarded and placing awards on display in my house. It inspires me to do better work. These awards will add more meaning to my life when I grow old."
Anurag is also producing more films this year. "I have a lot of stories, which other directors will direct and I will produce. I will announce my new films soon and their filming will begin this year itself," he added.
Denying reports that stated Anurag was buying the rights of crime show Prison Break, he said that these were just rumours. "I have not bought any rights and I don't want to remake it either. I don't want to do so much TV," he said.
However, he wants to remake a few old Hindi shows like Zindagi and Tamas. Anurag recently judged the talent show India's Best Dramebaaz.