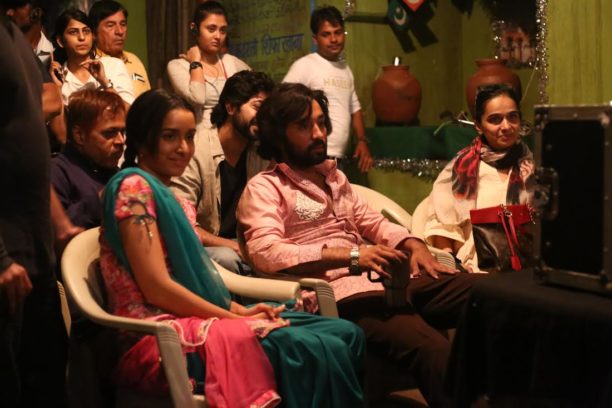 Apoorva Lakhia has done such a commendable job in the transformation of Shraddha and Siddhanth Kapoor into Haseena and Dawood that while on set both the actors were shooting together in their Haseena and Dawood's get up when their mother came to see them. In fact, Shivangi, who was standing right beside Shraddha and Siddhanth, did not recognize them and asked the team to show her way to their changing room. Shivangi then called Shraddha and found the phone ringing right beside her.
Apoorva Lakhia shares, "It was quite funny when Shivangi came on set and could not recognise Shraddha and Siddharth who were right in front of her. When she finally saw them, she was very surprised and for us it was a great moment as the authenticity of the look and transformation was appreciated in this way."
Directed by Apoorva Lakhia, Haseena Parkar stars Shraddha Kapoor, Siddhanth Kapoor and Ankur Bhatia. Produced by Nahid Khan with Swiss entertainment and co-produced by Sameer Antulay & Babu Tyagi the film is set to release on 18th August 2017.