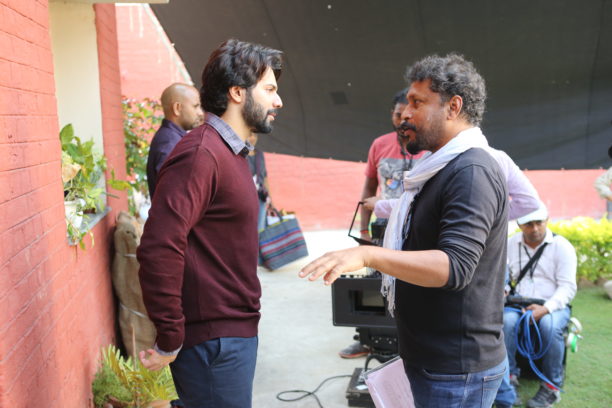 Varun Dhawan has always left a mark with his acting skills in each film he has been in so far. That seems to be even more true for October, which releases today. The emotional drama that also stars Banita Sandhu is unique story about love that goes beyond the normal love stories that takes audiences on a beautiful journey of love, life and relationships.
Here is some cool behind the scenes scoop! It is a well known fact that Varun always makes sure that he is well prepared and rehearsed before the shoot, but during the filming of October the director wanted him to approach it a little bit differently.
Shoojit Sircar is known for keeping his films authentic and real. Even with October, the director asked Varun Dhawan to keep his entire presence as natural as possible. What Varun did not know was that to get the best performances he sometimes shot Varun when he was not expecting it.
During their shooting days, Shoojit Sircar asked Varun not to reach for the script before every scene. When the director would explain them the scene and before the take, Varun would rehearse the scene and would announce to the director that he was ready for the shot.
Little did he know that Shoojit had already filmed his take while he was rehearsing. Surprised, Varun when saw these scenes, realised how beautiful the shot actually looked!
Produced by Ronnie Lahiri and Sheel Kumar, October stars Varun Dhawan and Banita Sandhu. A Rising Sun Films Production, directed by Shoojit Sircar the film is set to release on 13th April 2018.