Big Star Entertainment Awards is the newest award show to join the long list of award shows that the Hindi film industry hosts. Debates of "do we really need another award show that isn't genuine" continue, fashion enthusiasts will in the meantime indulge in another red carpet event. Some great hits and some major misses were seen at this year's Big Start Entertainment Awards.
Aarti Chabria
Similar to her look last year for Big Entertainment Awards, this year Aarti again went with a embellish knee length dress, this time by Pria Kataria Puri. Had she not styled it such this one could have been a winner but the styling just made it dated. The mismatched black clutch and the red nails just added to my case.
Verdict: NOT HOT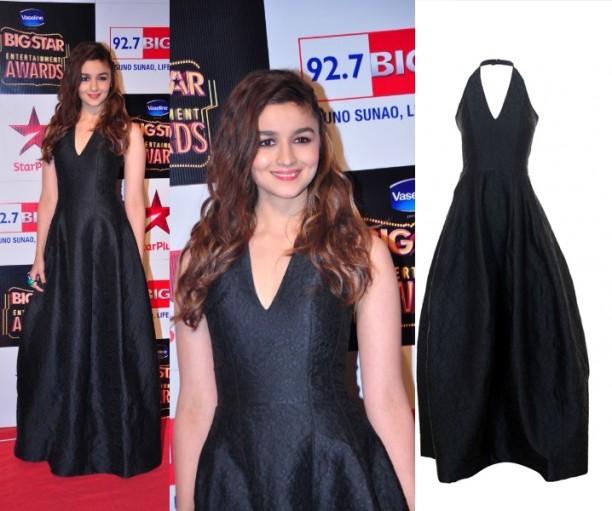 Alia Bhatt
Alia was a breath of fresh air on the red carpet in her Halston Heritage halter neck gown. Loved that it was casual yet formal at the same time. The tousled hair was rather cute also! Can't fault this one.
Verdict: VERY HOT!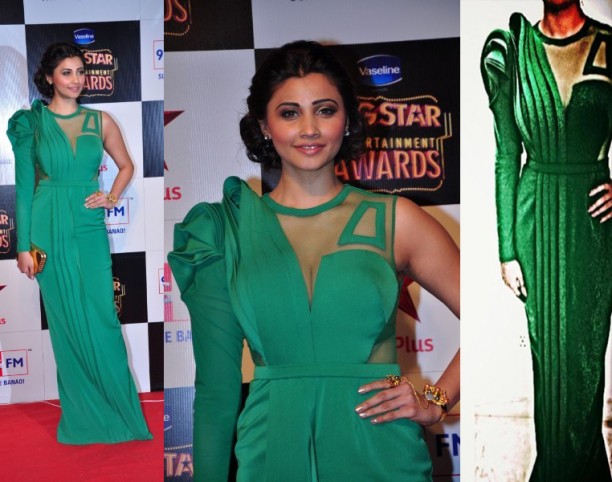 Daisy Shah
Daisy Shah sported a look which had so much potential courtesy of the Jatin Verma gown but sadly the styling let Daisy down. A simple side swept hair for starters may have helped or a sleek high pony tail. A low bun was definitely not what that neckline needed. To add to that her make-up seemed to be WAY off. What a shame!
Verdict: NOT HOT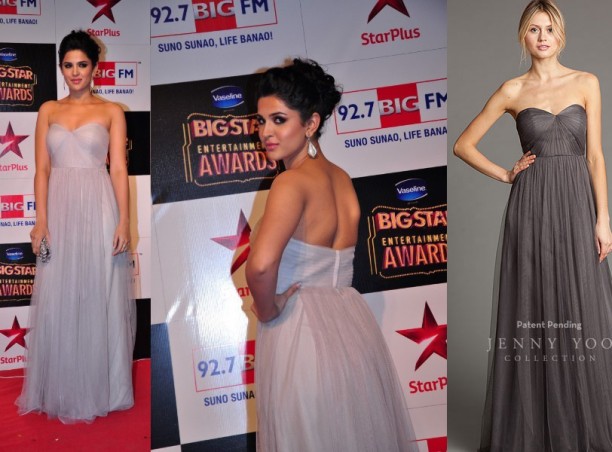 Deeksha Seth
Debutant Deeksha Seth went with a Jenny Yoo gown. Once that she very simply styled with an updo. It wasn't the riskiest of looks but one that worked well for Deeksha.
Verdict: HOT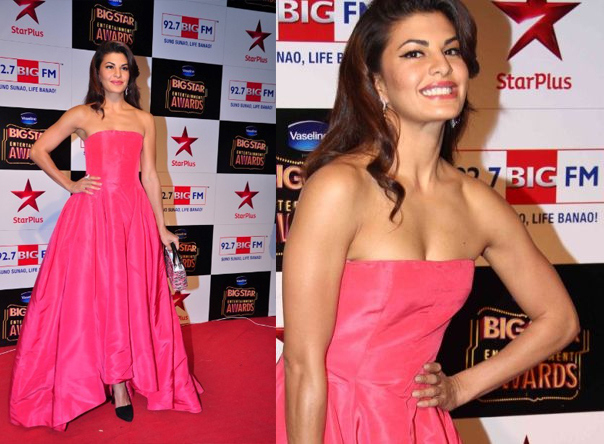 Jacqueline Fernandez
Keeping the effortlessly-a-diva vibe going was Jaqueline on the night this time in a Dior high-low gown. She also picked a Dior bag to complete the look. Whilst I do like the gown, can't help but notice the crushed hemline. To add to that, I am not feeling that Dior bag at all.
Verdict: Not Quite Hot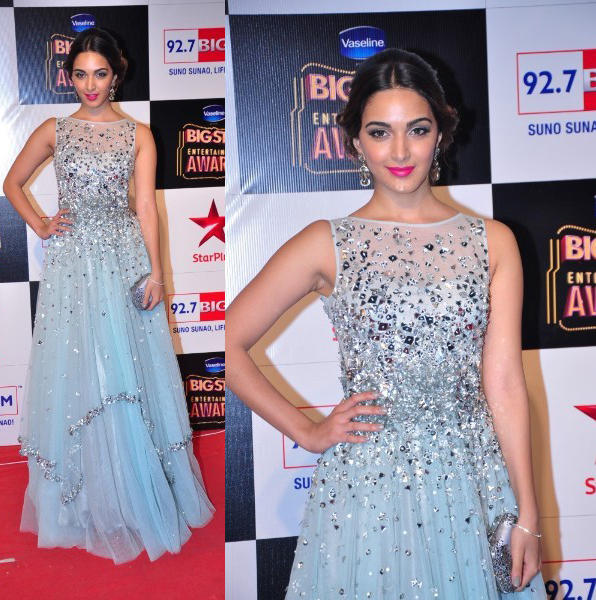 Kiara Advani
It was a very fairytale-esque look for Kiara Advani who sported a Papa Don't Preach gown. Pop of pink for the lips and braided-bun hair gave the look an overall soft and elegant feel. Can't complain with this one.
Verdict: HOT
Kriti Sanon
Kriti so far has scored 2 out of 2 in her two award show appearances. Loving this look in Amit Aggrawal. Thought she amended the neckline from what we saw on the ramp, quite like the minor change. The understated styling ensured the gown was the highlight of the look.
Verdict: SUPER HOT!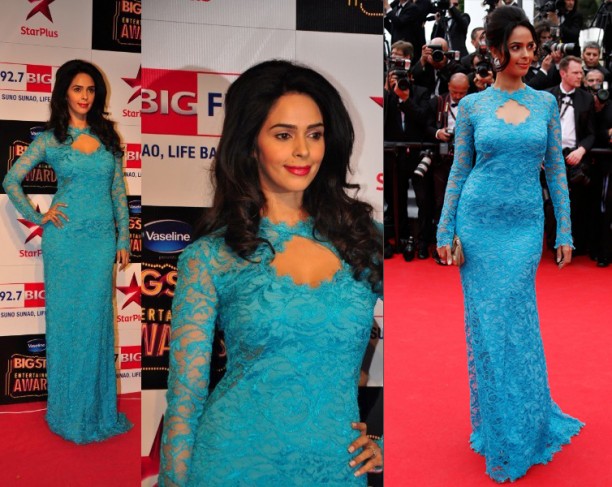 Mallika Sherawat
Mallika put in a rare appearance at a 'local' award show in her Emilio Pucci gown which she previously sported at Cannes 2014. The gown, great and definitely deserving of another night out however the styling, definitely not great! A complete deal breaker in fact.
Verdict: NOT HOT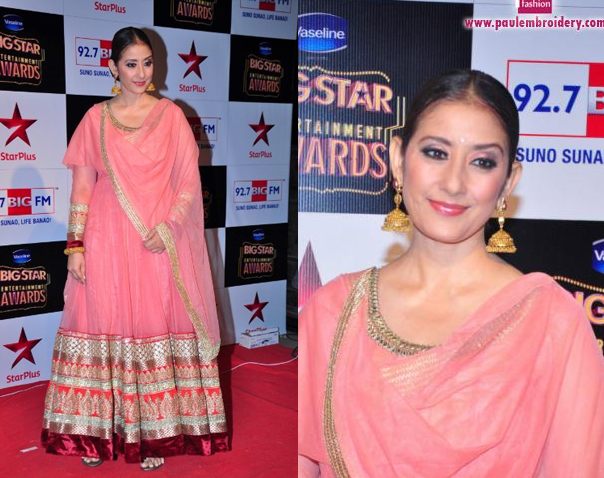 Manisha Koirala
Keeping it traditional in a voluminous Avesh Dadlani anarkali was 90's diva Manisha. She complimented the look with a low hair knot and gold jewellery. This was safe look which may not inspire us to rave about it, it doesn't really warrant a rant either.
Verdict: Quite Hot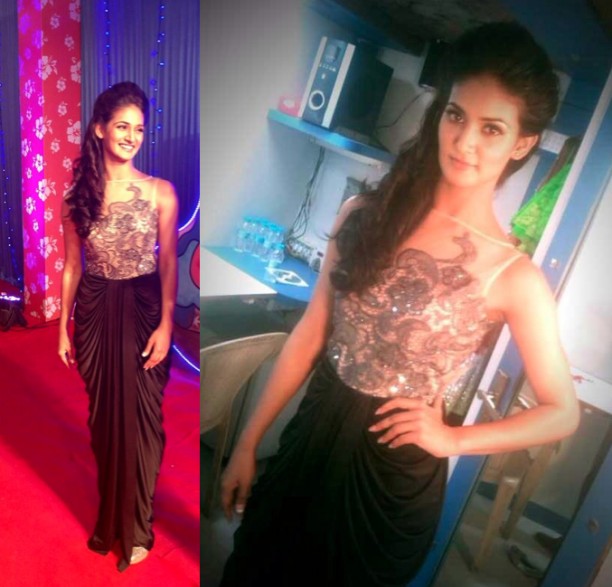 Mukti Mohan
Mukti sported a Siddharth Tytler. One which she wore quite well with side swept hair. This was an effortless pass.
Verdict: HOT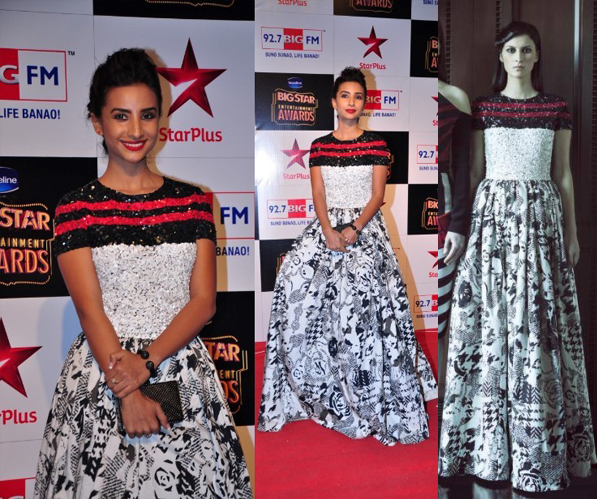 Patralekha
Along with Kriti I would say Patralekha also was a stand-out look on the night without a doubt in her Atsu printed gown. Absolutely love this look from the maroon lips, to the hair and the simple accessories. Who knew a printed gown would be such a brilliant item on the red carpet! A complete winner!
Verdict: VERY HOT!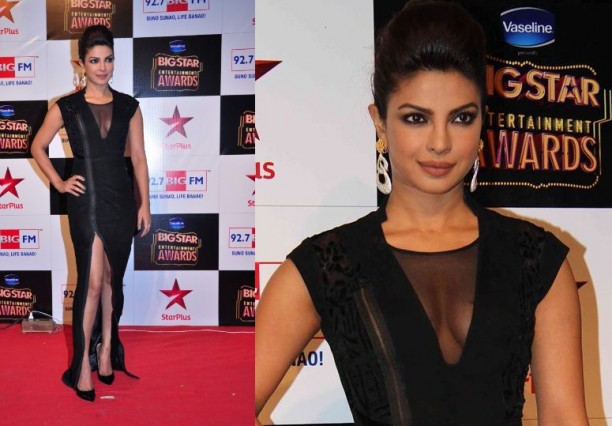 Priyanka Chopra
And the risqué sheer gown trend continues. A trend which I don't mind but only when its worn well. Luckily PC clearly fits in the 'wearing-it-well' category. This Falguni and Shane Peacock gown was absolutely ravishing on her. The simple but striking styling complimented the look perfectly.
Verdict: HOT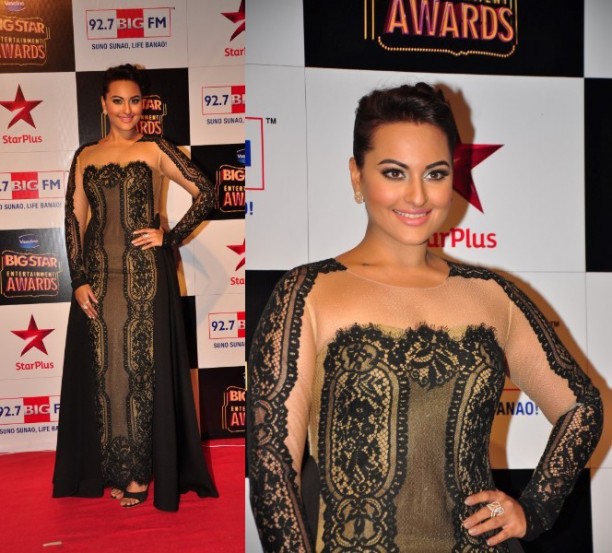 Sonakshi Sinha
Lace and sheer dominated Sonakshi's look which featured her wearing a Tanieya Khanuja gown. Really don't see myself warming up to the gown design anytime soon. Even after multiple looks at it from different angled shots I still hold up a 'strongly-dislike' tag for it.
Verdict: NOT HOT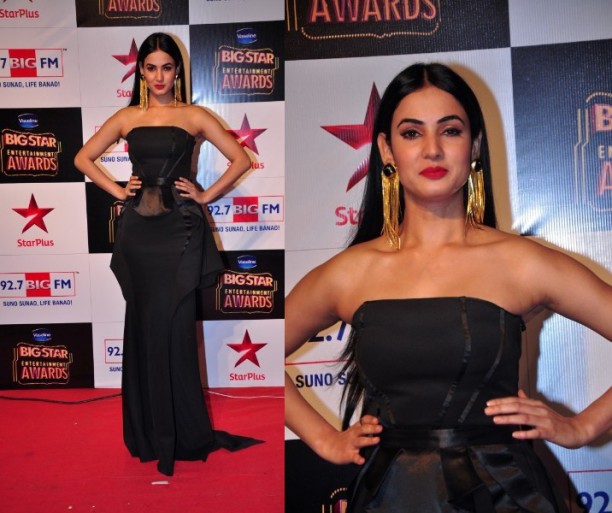 Sonal Chauhan
It was a very structured and defined black look for Sonal in a SS Surya gown, sleeked hair and Valliyan jewellery. Sadly as well thought out as this is, it was just a bit too much for my liking. The sleek hair plus the earings was overkill. Although above and beyond all, the gown itself felt very dated.
Verdict: NOT HOT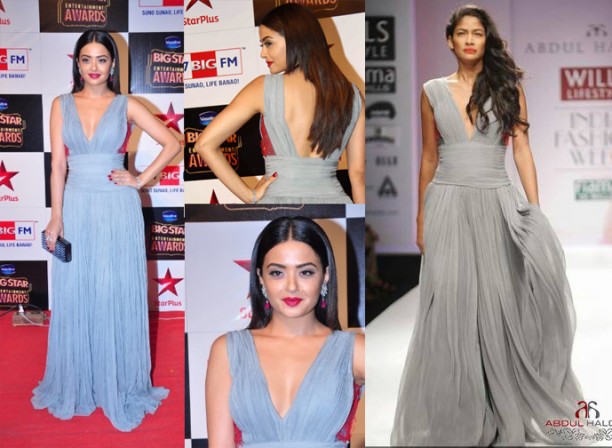 Surveen Chawla
Surveen Chawla chose an Abdul Haider gown for the night. She changed the soft feel the gown had on the ramp to something that was far strong and striking with the added strong lips and sleek hair. And though I loved the ramp look, I don't mind this one either.
Verdict: HOT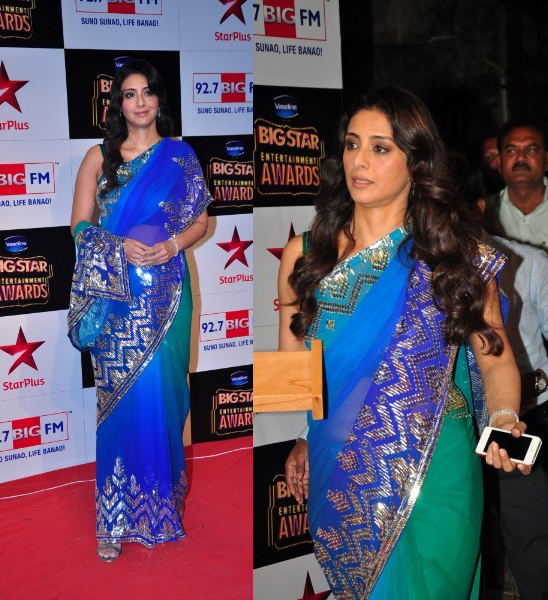 Tabu 
It has always been a hit and a miss game with Tabu and fashion. Stardust was a major hit so sadly a miss follows. It is even more disappointing because the miss here is not because of the attire but how its worn. Even though the Abu Jain Sandeep Khosla saree is not my cup of tea, had it been draped appropriately I wouldn't have minded it. The more I look at the pallu pleating, the more furious I get! Such a rookie mistake!
Verdict: Not Hot