It's a busy week for B-Towners with red carpet events filling up their calendars. Hindustan Times Brunch announced their new event series The Brunch Dialogues which saw a few of our cinema personalities attending. However we saw a completely different crowd at the Mukesh Ambani bash held to honour Sachin Tendulkar's latest triumph. Fashion at both events was quite impressive. Take a look for yourself!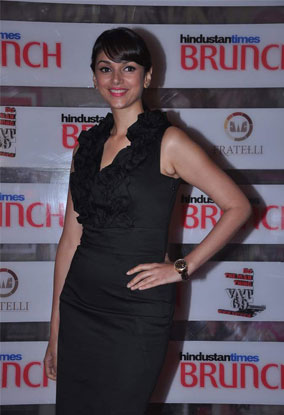 Aditi Rao Hydari
It was simple black dress for Aditi at the HT Brunch event. Although we can't see the full version of the outfit, it looked much better than anything she's been sporting lately, yet still not flawless. Keep at it Aditi I'm sure you'll do justice to you stunning looks one of these days!
Not quite hot
---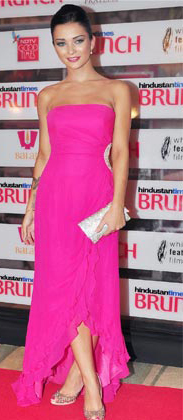 Amy Jackson
Keeping up her amazing run at the red carpet, which unlike her run at the box office with her debut film, has been a hit! Amy Jackson looked great in the pink gown, which she paired with silver accessories. She kept the accessorizing to a minimum, a smart choice considering the pink is quite striking in itself.
Hot
---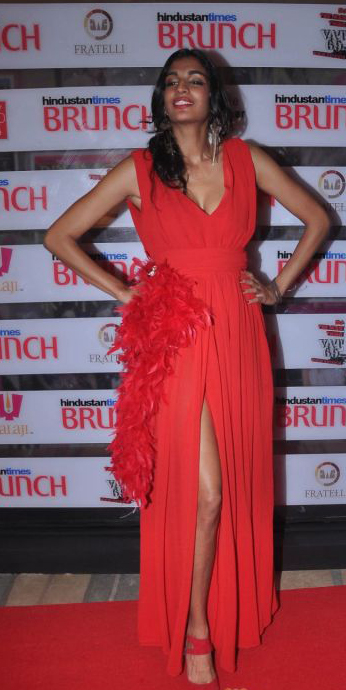 Anushka Manchanda
We can never expect Ms Manchanda to bore us on the red carpet. It was a sexy red gown for her at the HT event. Although we're not fans of the hair or makeup which lets down the amazing outfit terribly!
Could be hot
---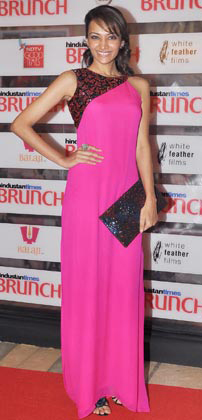 Dippanita Sharma
Dippanita has impressed us quite a bit lately and keeps it up with her appearance at the red carpet for the Brunch event. I'm loving the black and pink combination so much that I'm willing to look past the slight mishap with the hair.
Hot
---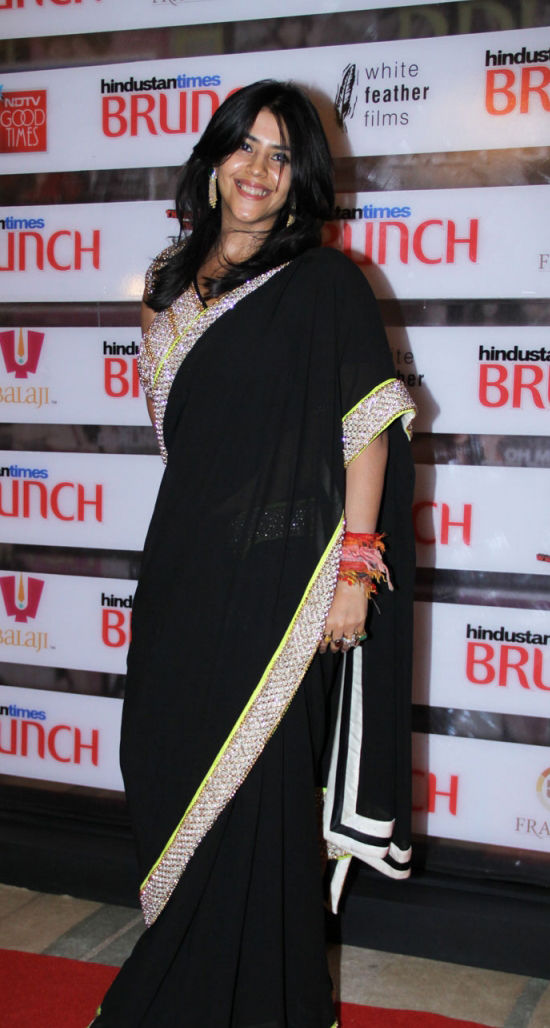 Ekta Kapoor
Considering the HT Brunch event was in association with Balaji it was no surprise to see Ekta come out of her shell for the event. She absolutely rocks this black saree! The bling in the saree justified the very simple hair do however what I can't look away from are those threads on her wrist! Hoping it's a result of her superstitious beliefs (like her multiple rings) and not of a bad taste in accessorising.
Hot minus the wrist bands
---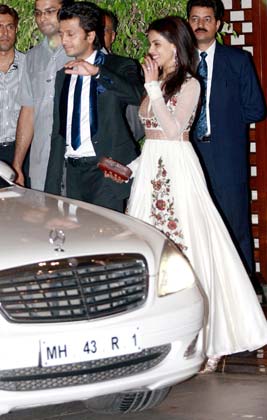 Genelia Deshmukh
Mrs Deshmukh (still getting used to writing that name!) glided into the Mukesh Ambani bash in a stunning white floor length suit with floral embroidery. I say glide because no one 'walks' in a suit as exquisite as that! From whatever I see of the attire, loving it!
Very Hot
---

Kangana Ranaut
It was a mini lace dress for Kangana. If there's one thing this lady's got it's a killer bod which lets her to pull off this outfit so effortlessly. Perhaps the only thing I would suggest to Ms Ranaut is to sport a smile every now and then. This whole pouting and ramp-pose is getting a tad bit old!
Hot
---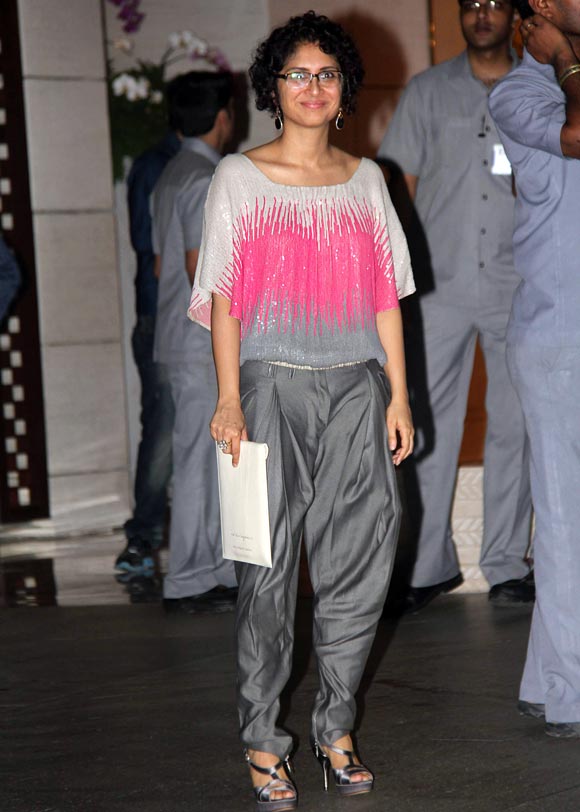 Kiran Rao
On any other day I'd have loved Kiran for going funky in the best way possible with this harem pants and loose top attire! But considering she was attending a Mukesh Ambani event which had ladies in gowns, sarees and generally more formal attire, I felt the outfit was slightly misplaced at the event.
Not Hot
---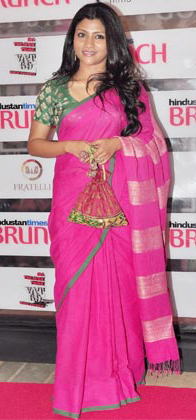 Konkona Sen Sharma
Koko is out and about after her pregnancy and made a rare appearance at the Hindustan Times event. I love the pink and green contrasting saree. It is such an effortless elegant look that she pulls off with great ease!
Very hot!
---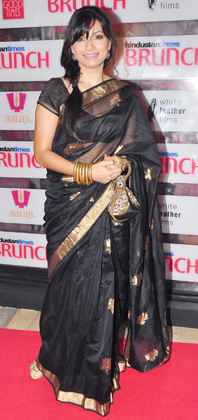 Maria Gorreti
Mrs Arshad Warsi stuns us yet again with a dazzling appearance this time in a simple black silk saree. What does it for me is the gold accessories, the Desi clutch bag and the loose side plait. She balances casual and formal brilliantly all the while keeping it completely Desi! Like Konkona's attire, again an attire that is effortlessly elegant!
Very very hot!
---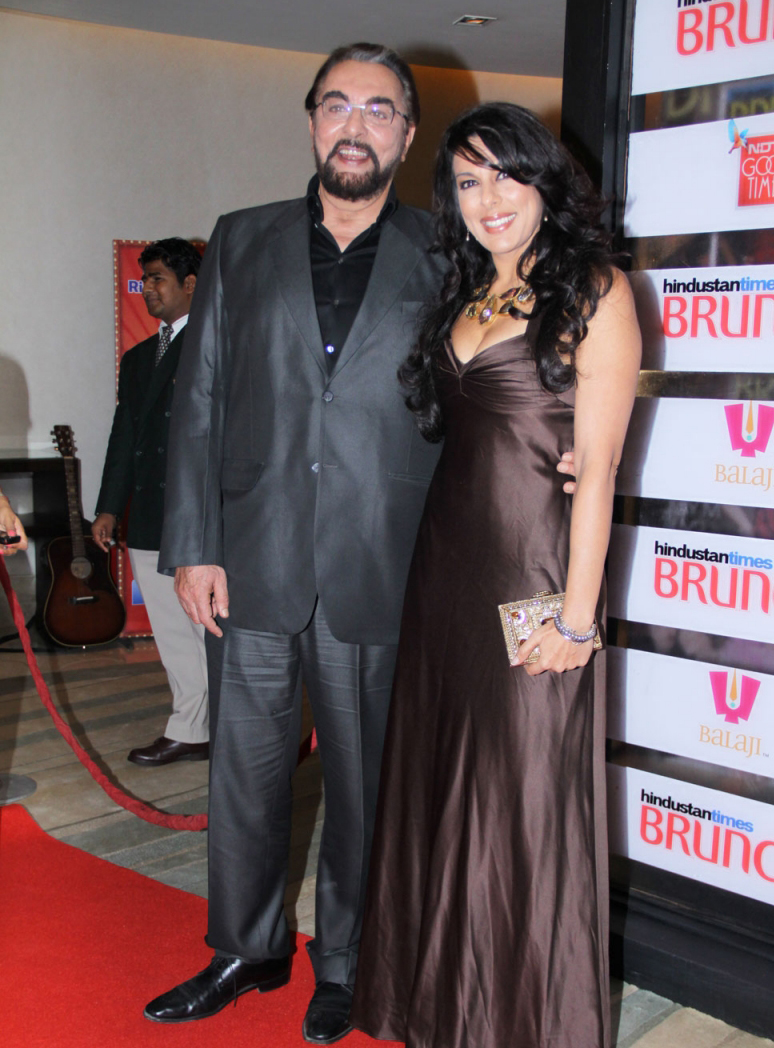 Pooja Bedi
Arriving hand in hand with Papa Bedi was pehla nasha girl Pooja Bedi at the HT Brunch event. For someone who're we're told is a fitness freak and quite conscious of a looks (so much so that she is a devoted advocate for botox) her latest appearance makes me think she's kind of 'let go' of herself. The bronze gown isn't helping me think any different. Here's hoping for a reform in her looks and dressing sense soon!
Not hot
---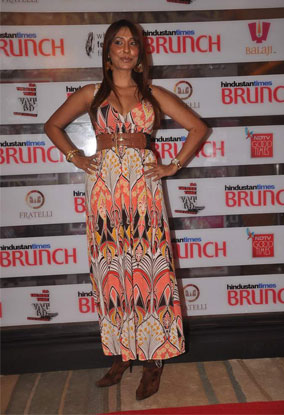 Pooja Mishra
Along with Pooja Bedi was her Big Boss buddy Pooja Mishra at the HT Brunch event. Our favourite Big Boss drama queen disappointed us and how! Anyone else feels like a makeover is in order?! Nothing seems to be working for her, the dress, hair (cut, colour or styling!), boots or the makeup!
Not hot!
---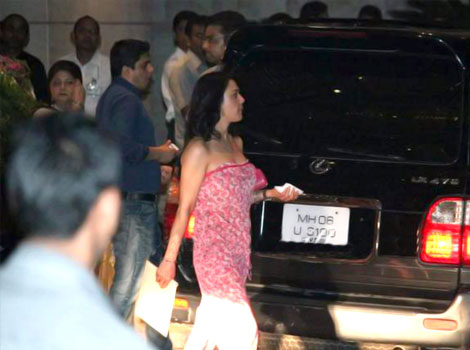 Preity Zinta
Hopping on Kiran Rao's bandwagon of inappropriate attire is Preity Zinta who opted for a God-knows-what at the Mukesh Ambani bash. What appears to be a floral jumpsuit had no business being at such an event or at any other event for that matter!
Not hot
---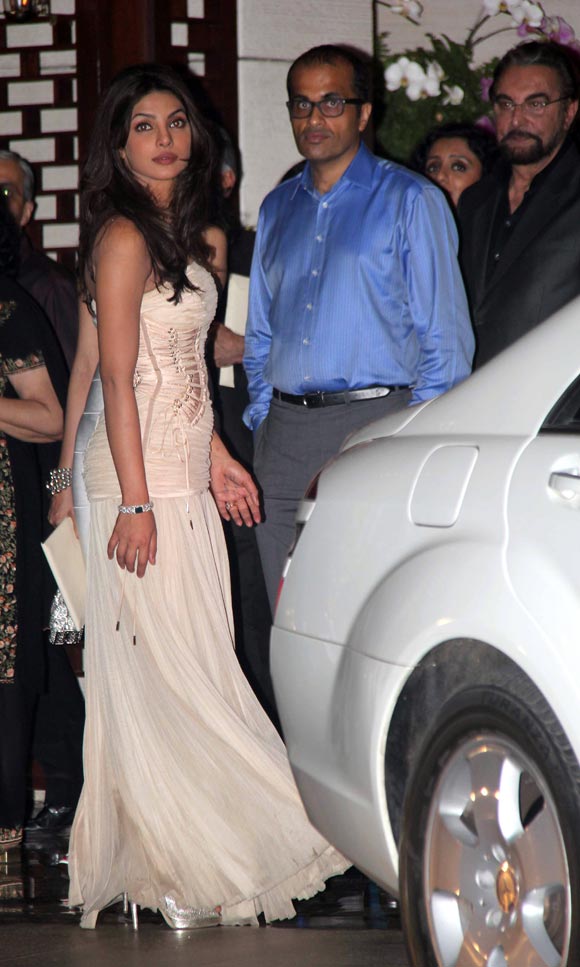 Priyanka Chopra
Usually one to make us ogle over her figure, Priyanka disappointed in this cream Dior corset gown that just didn't fit her in the most flattering way.
Not hot
---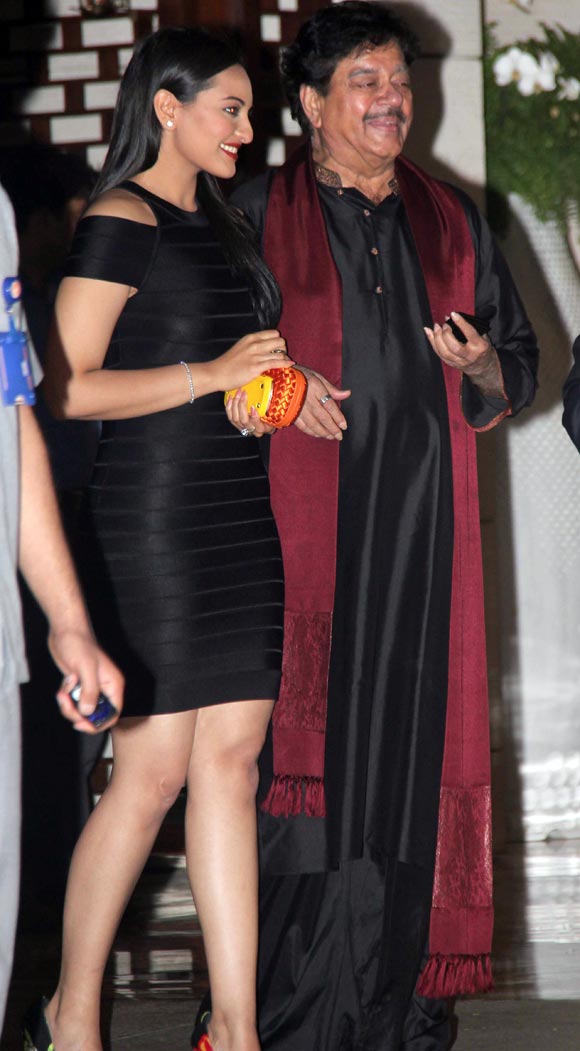 Sonakshi Sinha
It was a body hugging mini black dress for Dabangg girl Sonakshi which she contrasted with orange accessories. Unfortunately the colour popping didn't work well for her. In addition the sleek and slender look just doesn't do justice to the curves that she became oh-so-famous for!
Not quite hot
---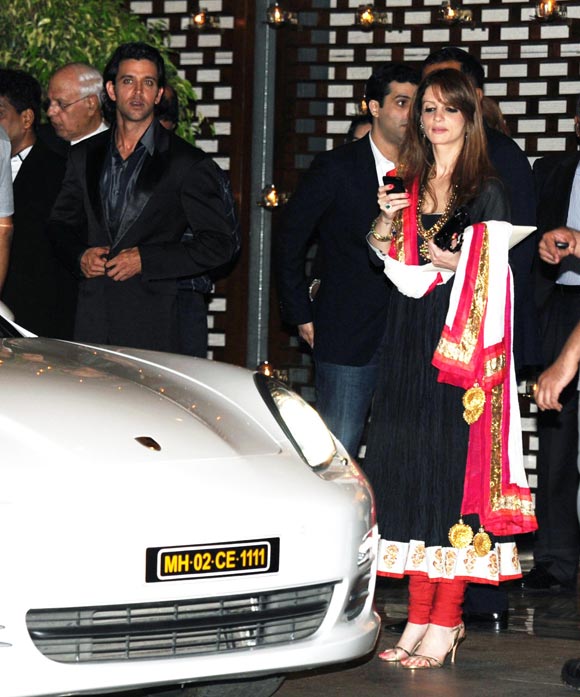 Suzanne Roshan
Mrs Roshan was in a complete Desi attire with a lovely black/red/white anarkali. Quite a simple outfit but with rich colours that made her stand out.
Hot