The much-awaited weekend of the year is finally here! IIFA 2013 has kick started and as tradition dictates day 2 saw the celebration of the finest minds in Indian music and fashion at the IIFA Rocks. Personally I think it commendable that IIFA opts to ditch the traditional red carpet and rolls out its green one every year but of course we're here to judge all that was featured on the carpet rather than it itself. Do you celebs raise the bar with their fashion choices @ IIFA Rocks 2013, read on to find out!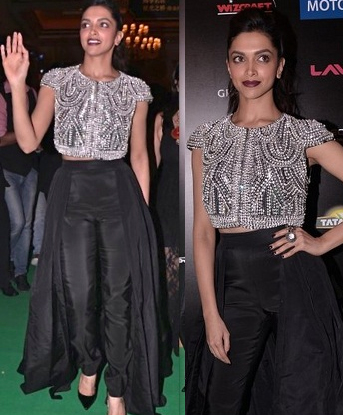 Favouring Naeem Khan once again immediately after an appearance in the same designer at Chennai Express music launch for Deepika. The hybrid pants/skirt and studded crop top could have only been pulled off by Deepika. Sadly I can't say the same about the makeup which just makes the look a whee bit too dark for me.

Verdict: Deepika is hot, her makeup is not!