The show must go on. Yash Raj Films truly gave the saying a whole new meaning by honouring the Late Yash Chopra with a glam fest of a premiere for his final outing Jab Tak Hai Jaan. The premiere had an impressive turn out with the biggest names in the industry coming out to celebrate the cinematic maestro's last film. But of course the film side of things is for our Bollyspice reviewers, for me it's the fashion on the night that had me at the edge of my seat. Read on to find out who I thought was hot and if you agree or not!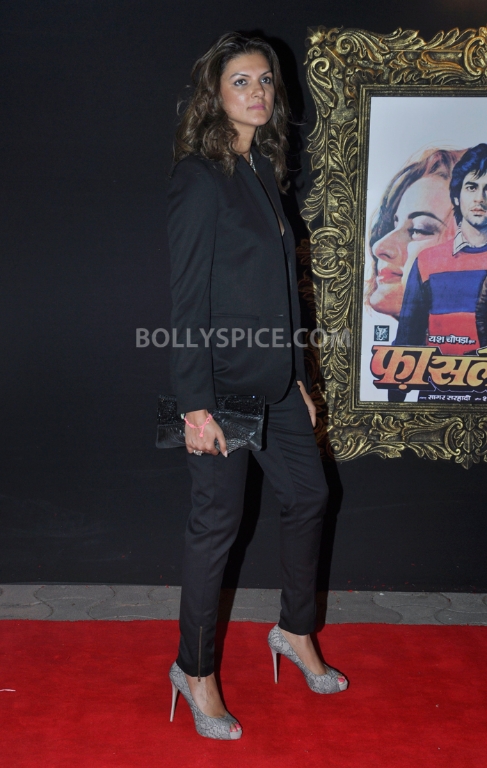 Nandita Mahtani
One to always dress apart Ms Mahtani ditched gowns and sarees for a classy black suit which she paired with silver shimmer heels and a black clutch. You may say that the attire is not movie premiere appropriate but I really don't mind it!
Verdict: Hot
---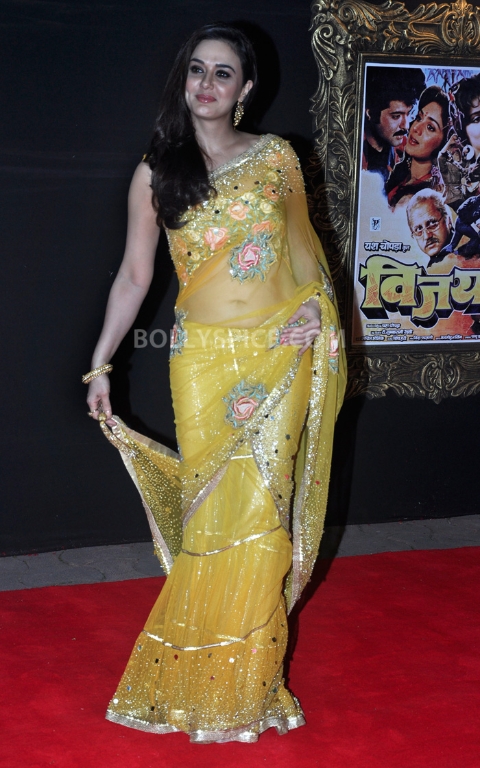 Preity Zinta
Surily was the designer of choice for Preity. Whilst I have no problems with the net lehenga I do think its been worn in a somewhat a sloppy way. Call me picky.
Verdict: Hot-ish
---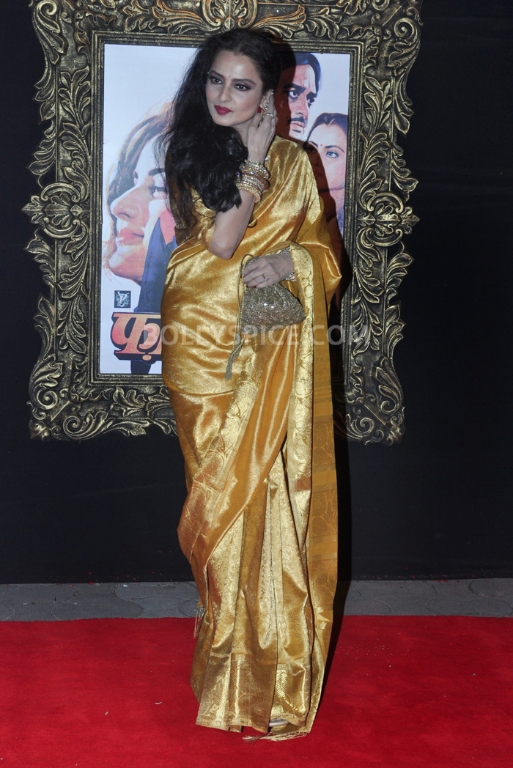 Rekha
I'm pretty certain we feature Rekha in our fashion column to simply stare at the picture in awe. As if mere mortals like us can criticise HER!
Verdict: Hot
---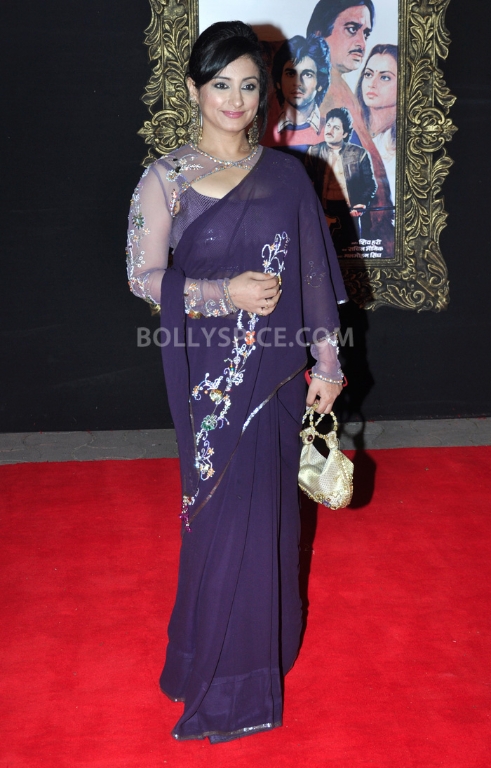 Divya Dutta
Props to Divya for trying something unique but sadly it didn't pan out as perhaps she'd envisioned it. Not loving the blouse, saree or the way its been draped.
Verdict: Not hot
---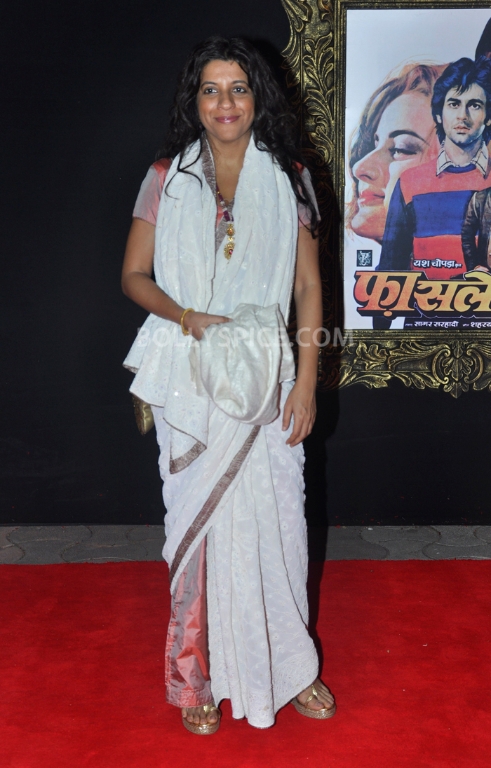 Zoya Akhtar
Ms Akhtar took the daring root with her saree draping and I would say she pulled it off quite well but sadly apart from the saree she got everything else wrong. Not impressed with the blouse, hair/makeup and general accessorising.
Verdict: Could have been hot!
---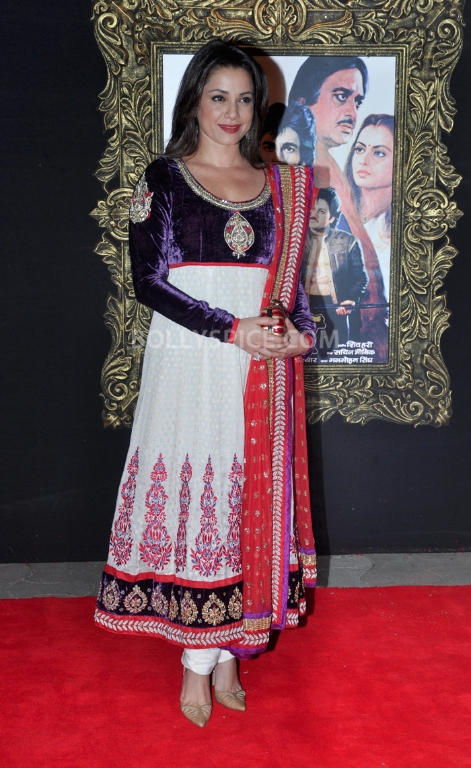 Neelam
Not loving the kalidaar of choice of Neelam's. The lip color, footwear and general accessorising aren't working for me either.
Verdict: Not Hot
---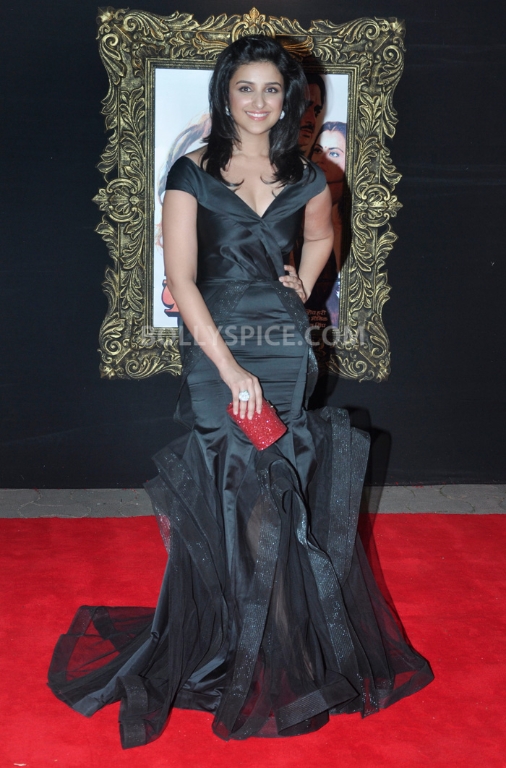 Parineeti Chopra
Oh dear! Gauri and Nainika make perhaps the best gowns in the business however Ms Chopra seemed to have taken up the challenge to find their most ghastly creation ever! Yes call me harsh but this look just didn't need to put out there! And what's with the hair? There's also more than a hint of nervousness in Parineeti's face which just doesn't make you feel any more confident about the outfit.
Verdict: Definitely Not Hot!
---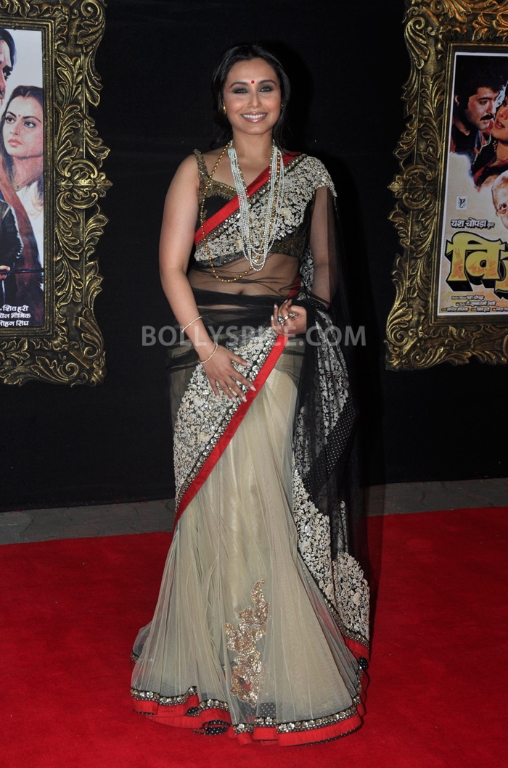 Rani Mukherji
As expected it was a Sabyasachi for Rani. Definitely don't mind the lehenga saree and even willing to overlook that it looks messy at angles. However what I cannot forgive is the poor styling that was supposedly meant to compliment the attire. The hair, makeup and most definitely the jewellery choice all seem off. And someone please get the woman away from that blouse design!
Verdict: Hot-ish
---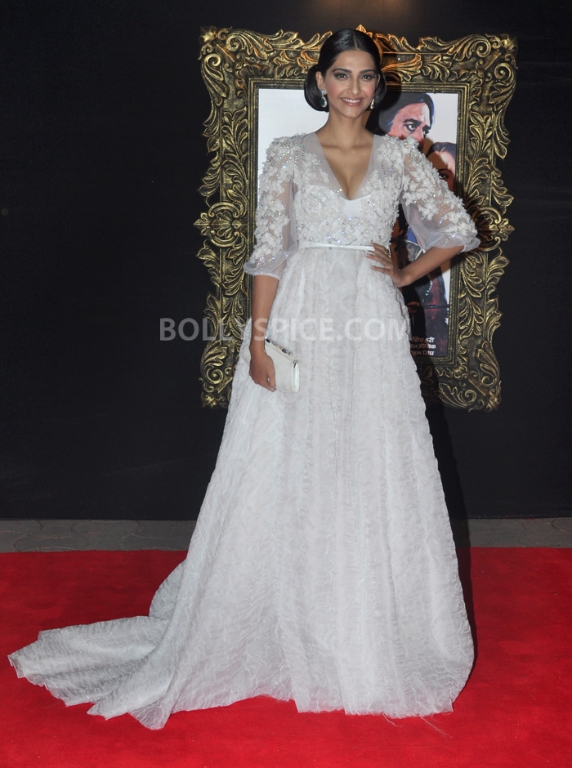 Sonam Kapoor
Anyone else feel Sonam's Elie Saab is just way too overwhelming for a simple premiere of a film that isn't even hers? Feels like the look belongs on a Cannes red carpet and not this one. Add to that I'm not exactly loving the makeup for the night. The trailing gown and the hair up-do all just made the look way too formal and over the top.
Verdict: Not Hot
---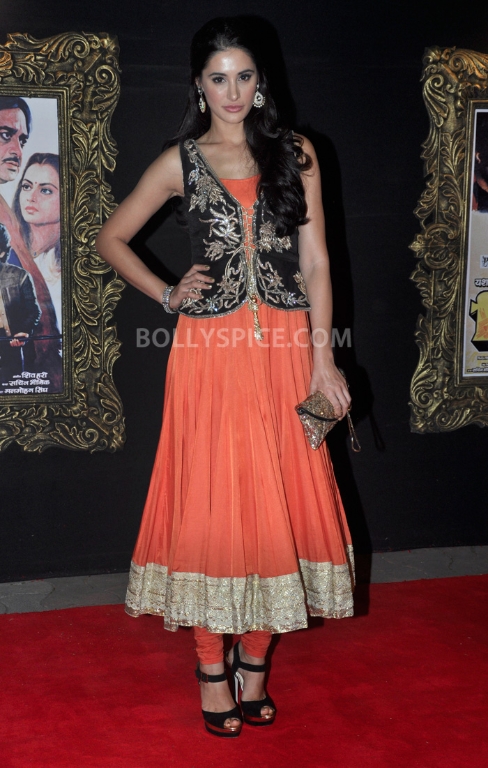 Nargis Fakhri
Really not minding the black-orange-gold themed attire Nargis opted for on the night. Nice call in adding a vest to the anarkali and ditching the dupatta. Seeing as anarkali/kalidaars have been done to death in recent times, spicing it up so made for a nice change.
Verdict: Hot
---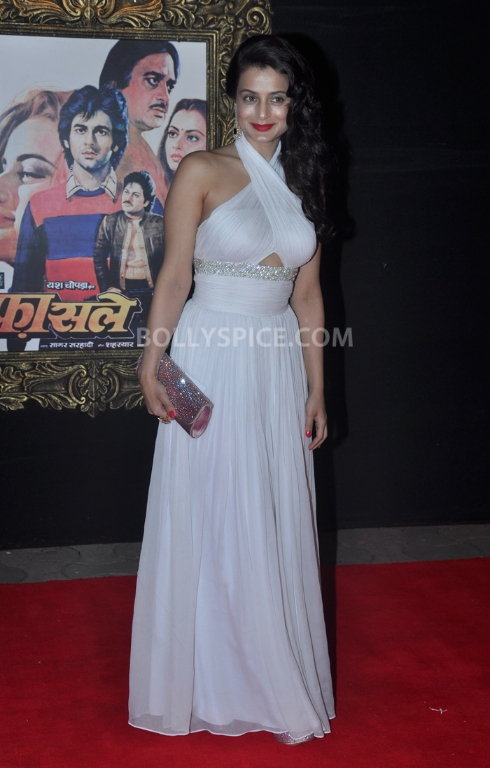 Ameesha Patel
So close yet so far for Ms Patel! The gown is perhaps not the most impressive choice but had the curls been evened out on both sides and the maroon lips ditched for a lighter red this look just might not have been the disaster it was.
Verdict: Not hot.
---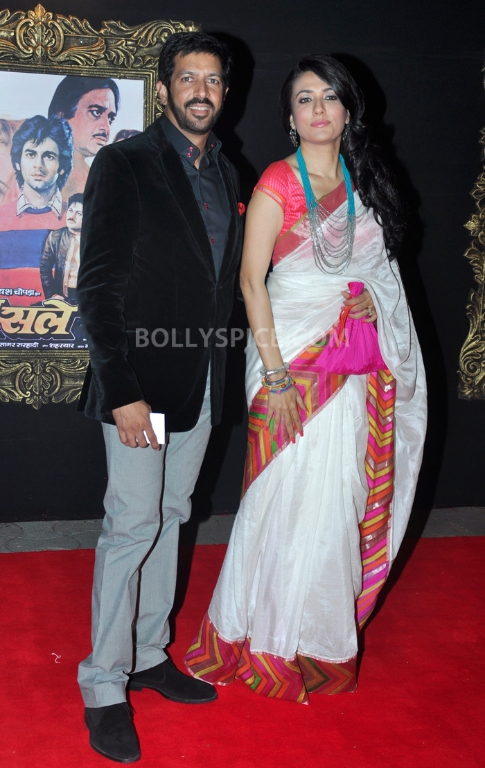 Mini Mathur
My favourite lady on the night has to be Mini in a lovely silk saree. The color blocked accessories worked brilliantly. An absolute stunner of an appearance!
Verdict: VERY HOT!
---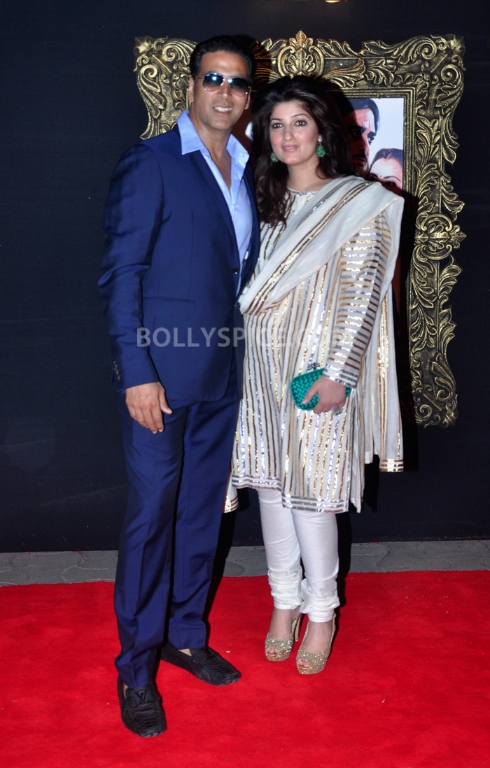 Twinkle Khanna
Sadly new mom Twinkle didn't stand a chance in this gaudy Abu Jain Sandeep Khosla attire. That design should just not be in existence and really couldn't look flattering on anyone!
Verdict: Not Hot
---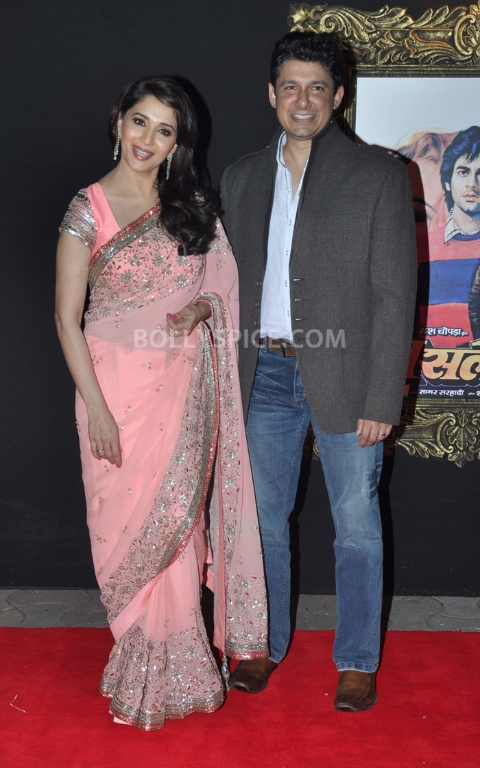 Madhuri Dixit
Usually one to disappoint to a great extent I have to say that Madhuri didn't fair quite as badly with this appearance. Sure its not a perfect one but it doesn't make me cringe as much as the other appearances have. Curious though as to whether she's yet to find a stylist or the current one lives in the era in which Madhuri left films. She does seem to be stuck in a time warp.
Verdict: Hot-ish
---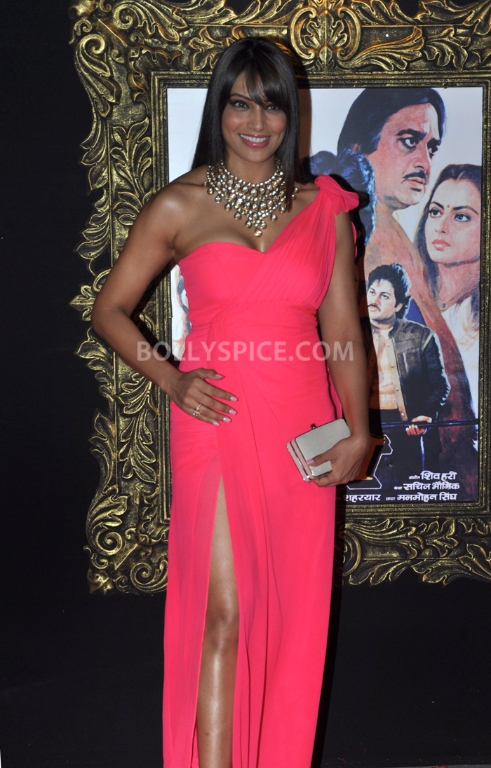 Bipasha Basu
Ms Basu has had a good run lately but sadly it ends with this one. Once again Bipasha favoured her tendency to over-expose in a public appearance leaving very little to the imagination, which always kills the mysterious aura that ought to surround a woman. It was interesting to see her match the outfit with kundan jewellery and perhaps with a better a gown it may have worked.
Verdict: Not Hot
---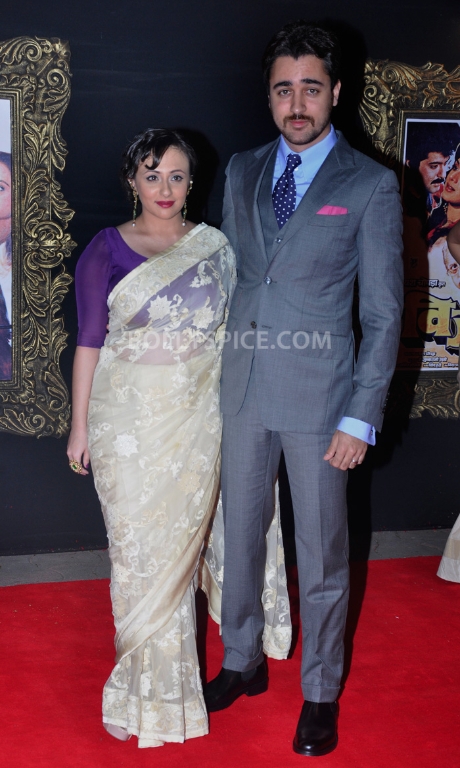 Avantika Malik-Khan
I truly hope hubby Imran has gifted wifey a stylist this Diwali or if he hasn't he is considering it as a Christmas present. It is about time she stops undermining her good looks with such poor choices! In what universe was this outfit paired with that lip colour going to work?! Always a shame to see a pretty girl opt for such disaster fashion options.
Verdict: Not hot
---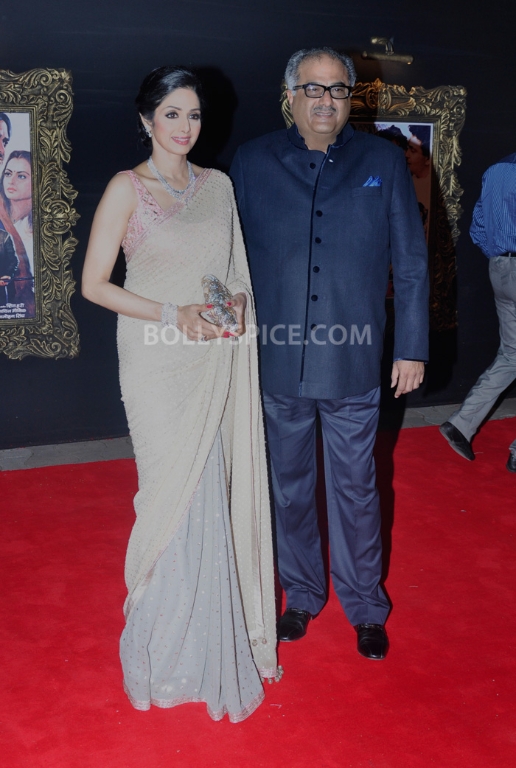 Sridevi
It's a simple shimmery pastel saree for Sridevi on the night. Needless to say she pulled it off flawlessly. She most definitely is the only lady who manages to wear a blouse in 'that' cut and I don't cringe.
Verdict: Hot
---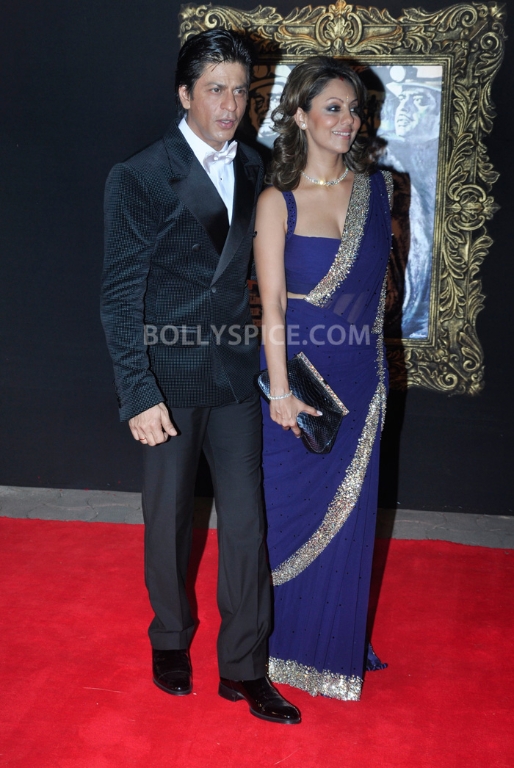 Gauri Khan
Really loving Gauri's pick of a Tarun Tahiliani blue saree. Who knew that color could be pulled off so well! Nice job on the accessorising as well. Unfortunately the hair and the bindi is a deal breaker. Someone get the woman to a salon for a proper dye job pronto!
Verdict: Gauri is hot but her hair is not!
---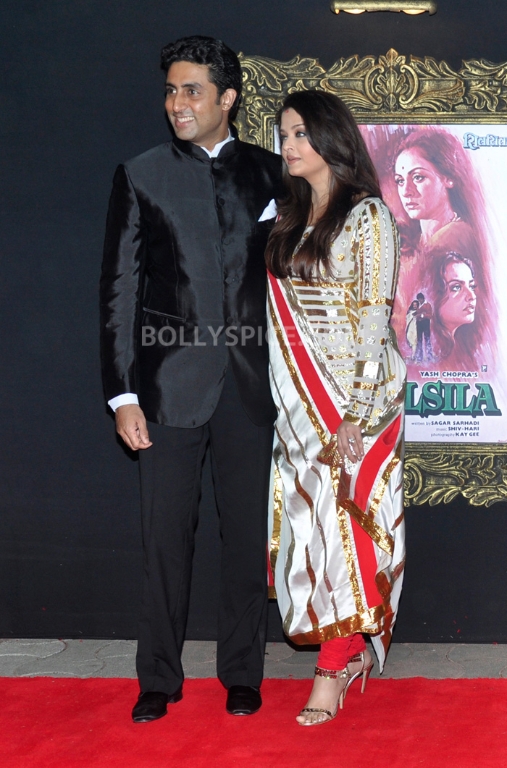 Aishwarya Rai Bachchan
Like I said, no one can change my mind about this horrendous aluminium-foil-ish- work that Abu Jain and Sandeep Khosla seem to favour so much! Not even the most beautiful woman in the world! Wish the Bachchans would stop endorsing the duo as their in house designers.
Verdict: Not hot
---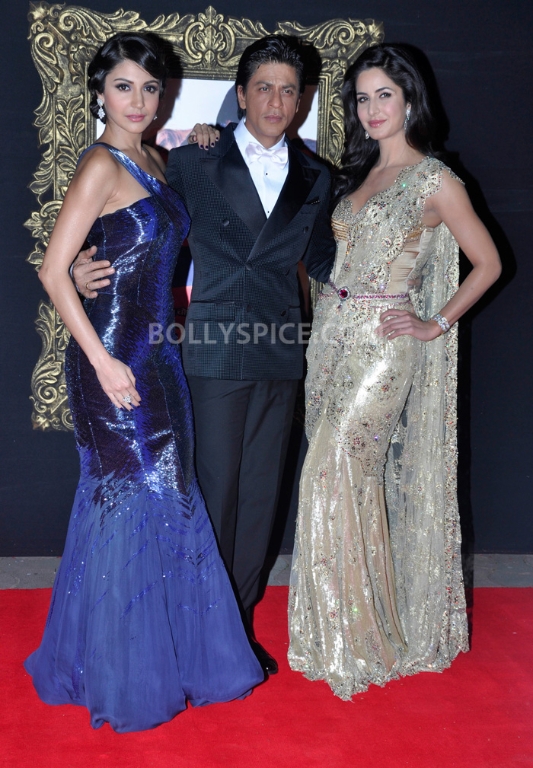 Anushka Sharma & Katrina Kaif
The ladies of the night let me down and how! Anushka impressed me with her hair and accessorisies but the Roberto Cavalli just doesn't work for me. However her co-star Katrina didn't fair well in any category. The Tarun Tahiliani gown Kat opted for was just way too overwhelming, the hair too boring and as was the general accessorising. What a shame for the premiere night of a film that is perhaps the biggest title in both the ladies' filmographies!
Verdict: Both, Not hot!