L'Oreal and Femina's Women's awards saw a selected few notable names from the film fraternity in attendance. Here's how the ladies faired on the red carpet:
Aishwarya Rai Bachchan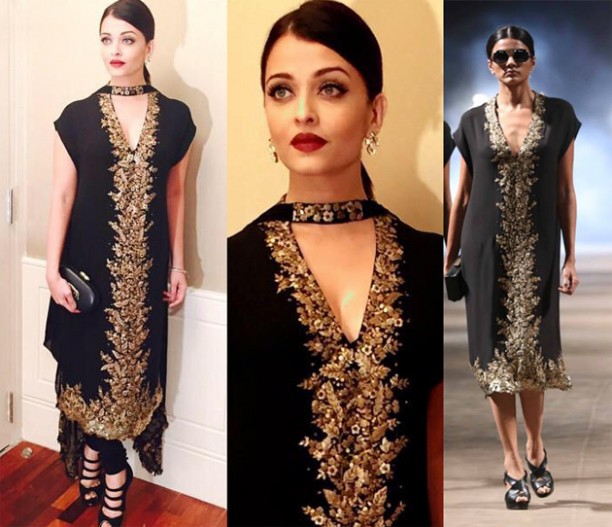 Its great to Aishwarya doing the rounds again and even more great to see her taking some leaps with styling. The night saw her in a fresh of the runaway Sabyasachi tunic which she paired with a churidar and matching dupatta. The sleek hair do was a welcome change as was the crisp makeup. Wish she'd worn the tunic as a dress, as presented on the ramp, since the churidaar look is something that she's done to death but nonetheless that won't stop me from gushing over how amazing she looked on the night.
Very Hot
Neha Dhupia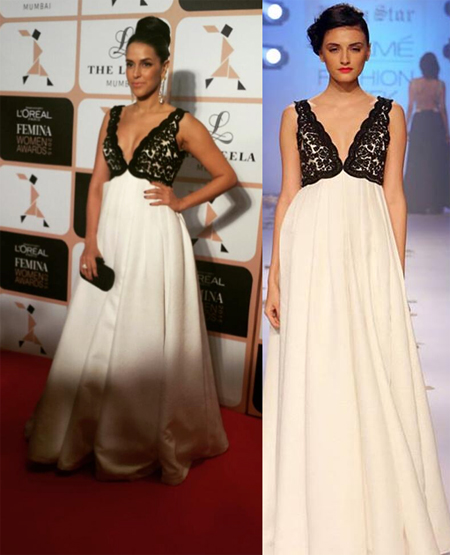 Neha opted for a Rocky S gown on the night. The gown works great but the hair was just all too strong for the flowy gown. Wish she'd opted for something softer and more subtle given the grandness of the gown. The makeup also didn't help Neha's case
Not hot
Tanisha Mukherji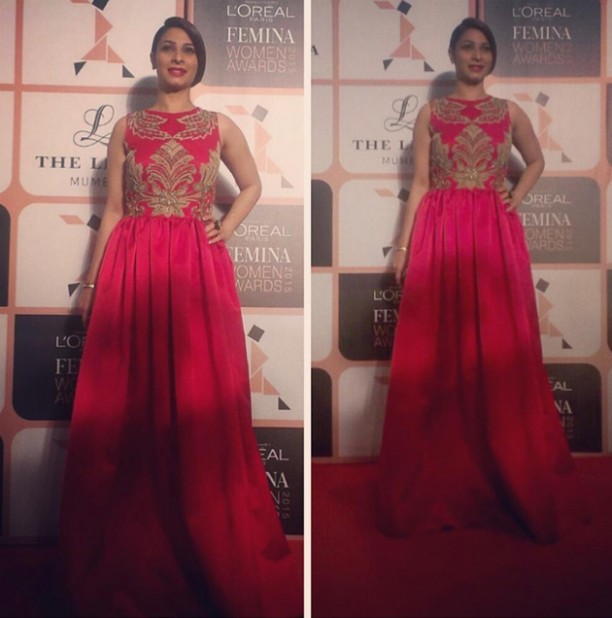 Tanisha was in attendance in a Varun Bahl gown. Whilst this is much better than how Tanisha usually fares on our WHWN lists, it is still a far way from being hot. The gown design looked simply disproportionate on the petite actress.
Not Hot
Gauahar Khan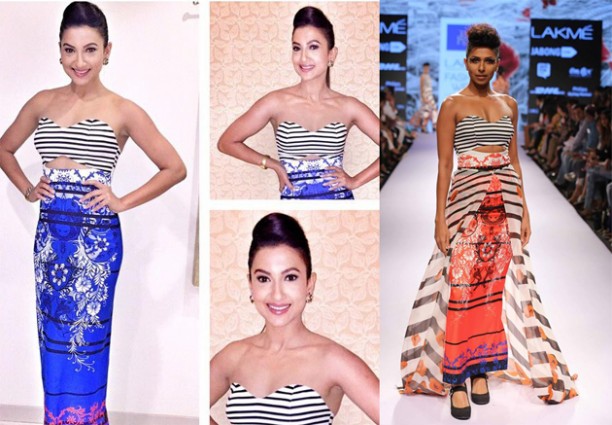 Gauahar went with a fresh-off-the-runway Ken Fern gown. Though the look on the runway was quite different to Gauahar's modified version, I quite like the modifications done to the design. Gauahar looked great!
Hot
Katrina Kaif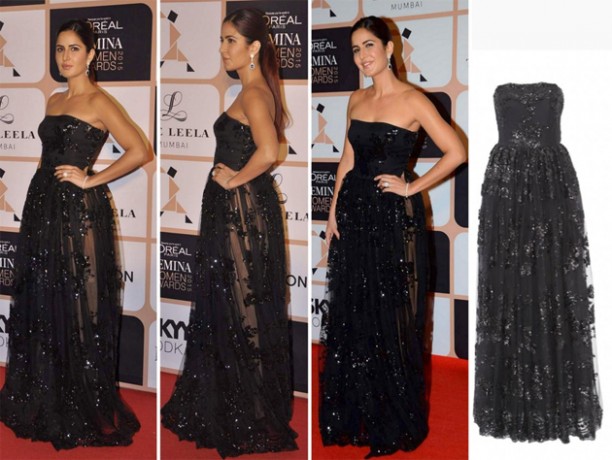 Katrina Kaif was in attendance in a Port 1961 sheer gown. She pulls off the gown rather effortlessly but as always leaves much to be desired from the rather boring styling. One of these days we hope we see something a bit edgier and riskier from Ms Kaif.
Could-have-been-hotter!
Sonam Kapoor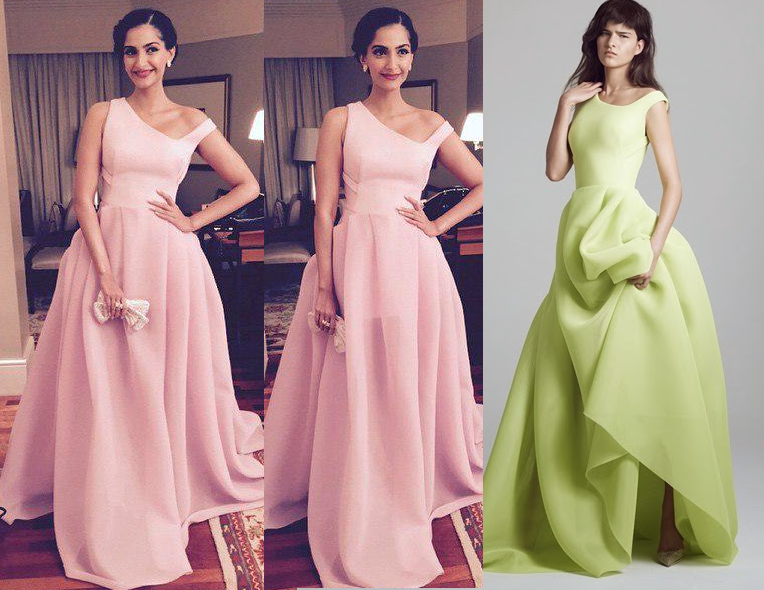 If only we all could look so delightful after beating a few weeks of a deadly virus scare. Sonam was a vision in a blush Toni Maticevski gown. The hair style, though being one we've seen Sonam sport on multiple occasions, went well with this look. Pushed to make a change with this look I'd opt for a softer lip color to keep the relaxed and pastel feel of the look in tact. Though none the less the Khoobsurat actresss looked…well Khoobsurat!
Hot
Huma Qureshi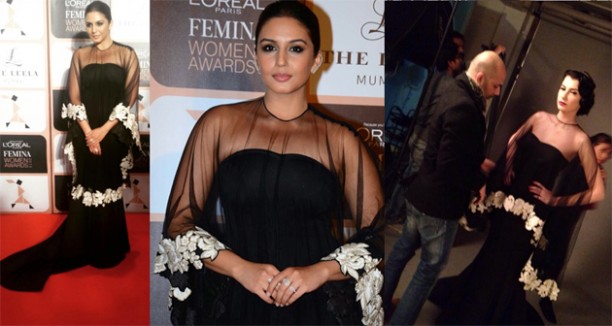 Huma was spotted in a Mayyur Girrotra cape gown. Whilst many may claim this reminds you of Anamika Khanna's signature gown, for me it brings flashes of Frou Frou by Archana Rao who has featured both floral motifs on sheer capes in her recent collections. Regardless of the design comparison, Huma pulled off the dramatic look flawlessly!
Hot!
Urvashi Rautela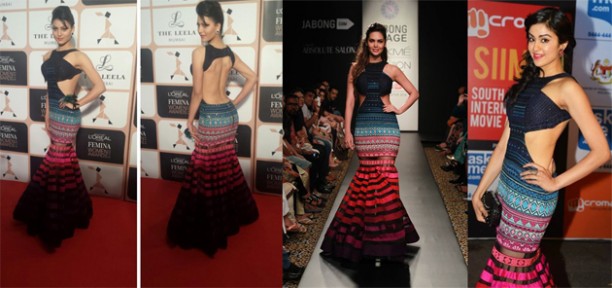 Singh Saab The Great actress Urvashi Rautela was spotted in a Neha Agarwal cut-out gown. Though I'm not the biggest fan of the gown I can say that I didn't terribly mind it when it was first seen on Esha Gupta on the ramp, and then again on Adah Sharma at a subsequent event. However the gown's winning streak comes to a stop with Urvashi.
Not Hot