The People's Choice Awards took place in Mumbai, India for the first time and the event was a star-studded affair.
Amitabh Bachchan, Priyanka Chopra, Katrina Kaif, Ranbir Kapoor and Salman Khan were some of the stars that attended the event, which also saw Kareena Kapoor Khan make an appearance post marriage.
Priyanka Chopra, Parineeti Chopra, Prabhu Deva and Kareena Kapoor Khan took to the stage to perform at the event with Priyanka Chopra paying tribute to the late Yash Chopra.
We of course had our eyes on the red carpet to see what the stars were wearing on the night. White was the colour that dominated with many actresses opting for a white dress or sari.
Click on to see which stars dressed to impress and which failed to impress at the People's Choice Awards 2012.
Kareena Kapoor opted for a David Meister gown, which does nothing for the newly married actress. The dress is far too simple and the fabric looks cheap. Kareena's hair and makeup does not look right and adds a harsh vibe to the look. Kareena would have been better leaving her hair loose to add a softer vibe.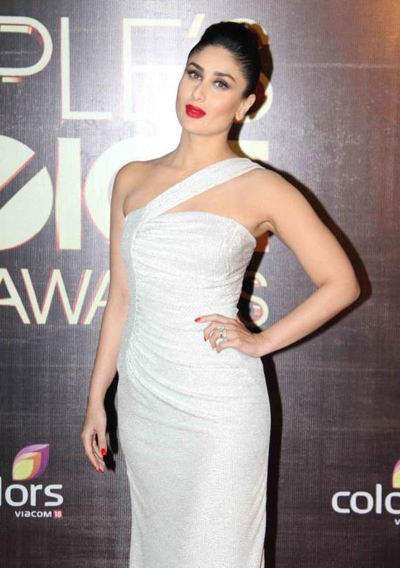 Verdict – Kareena Kapoor is Not Hot!
Amitabh Bachchan looks brilliant in his two toned suit. I love the colour of his blazer that works well on the star.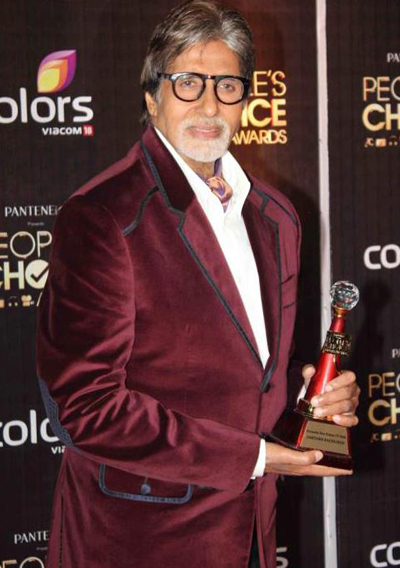 Verdict – Amitabh Bachchan is Hot!
Aruna Irani opts for a very simple sari, which is too casual for the awards but she works the look well.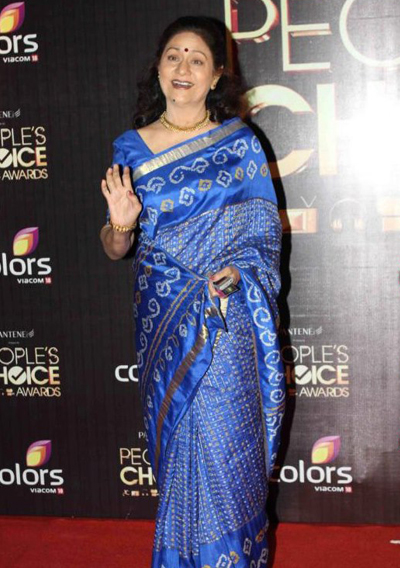 Verdict – Aruna Irani is simply Hot!
Bhagyashree looks nice but I cannot say the same for her sari. The colour washes out the actress and the neck piece looks odd!
Verdict – Bhagyashree is Not Hot!
This dress does nothing for Ekta Kapoor and is not flattering at all. Ekta should have made more effort on her hair and makeup as it really does look like she has not bothered at all.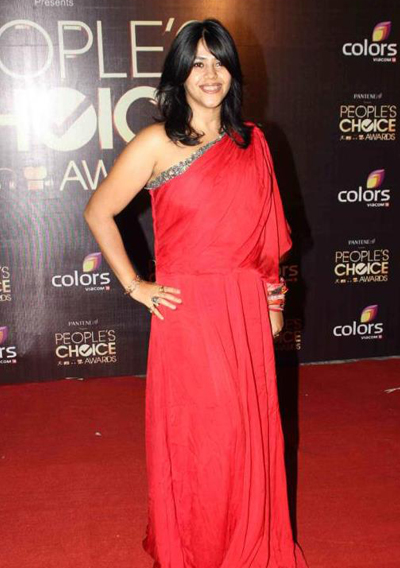 Verdict – Ekta Kapoor is Not Hot!
Priyanka Chopra opted for a gorgeous Amato Haute Couture dress and looks lovely. The dress works well with minimal accessories and looks fab on Priyanka!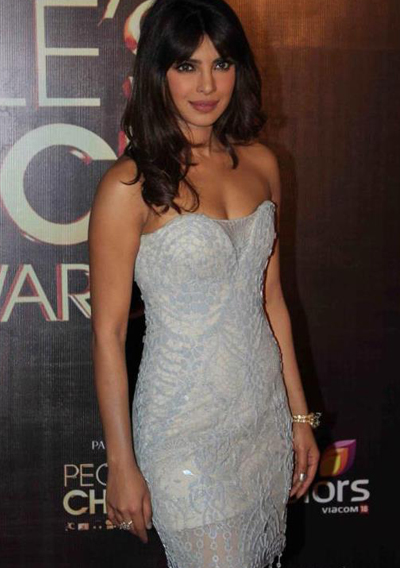 Verdict – Priyanka Chopra is HOT!
I don't even know were to begin with Gaurav Chopra's awful outfit. The outdated jeans look terrible, as does the waistcoat over the t-shirt, not sure what the actor was thinking when he stepped out the house, obviously he wasn't thinking about fashion!
Verdict – Gaurav Chopra is Not Hot!
Katrina Kaif opted for a Valentino dress. I am not a fan of this look on the actress, she should have tied her hair back in a loose bun and not opted for those awful sandals that ruin her look!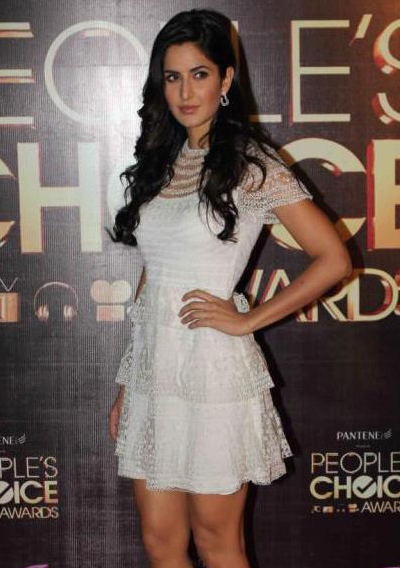 Verdict – Katrina Kaif is Not Hot!
Madhuri Dixit-Nene opted for a Manish Malhotra anarkali and although the top half of the outfit looks great I really am not a fan of the big borders. The big border is too overpowering. Madhuri however does look good. Husband opts for a very boring suit I would love to see him opt for something a bit more different!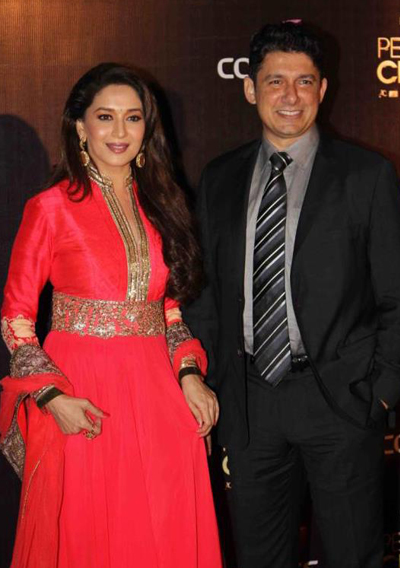 Verdict – Madhuri's outfit is Not Hot!
Dr Nene is boringly Not Hot!
Parineeti Chopra opted for a very simple Anita Dongre dress, which for me is far too simple. Parineeti should have dressed up the look by opting for some statement jewellery. The pink shoes look odd too!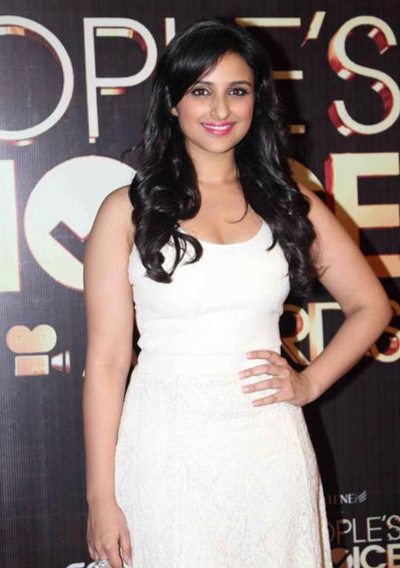 Verdict – Parineeti Chopra is Not Hot!
Poonam Dhillion decided to translate the trend for wearing white clothing into Indian attire, I am however not a fan of this sari. The sari looks tacky and the silver blouse further adds to the cheapness.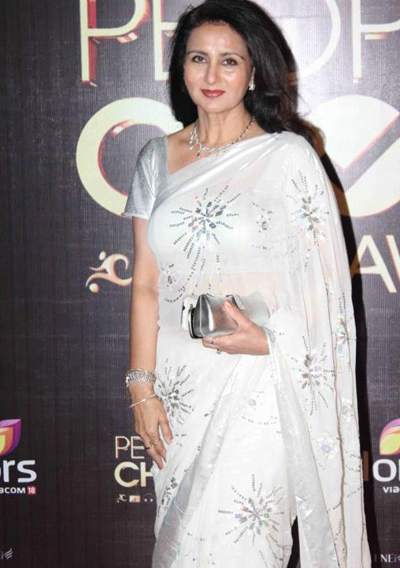 Verdict – Poonam Dhillion is Not Hot!
Rakhi Sawant works this simple anarkali nicely however I do feel the whole look is very casual, Rakhi should have put more effort into her hairstyle to dress up the look.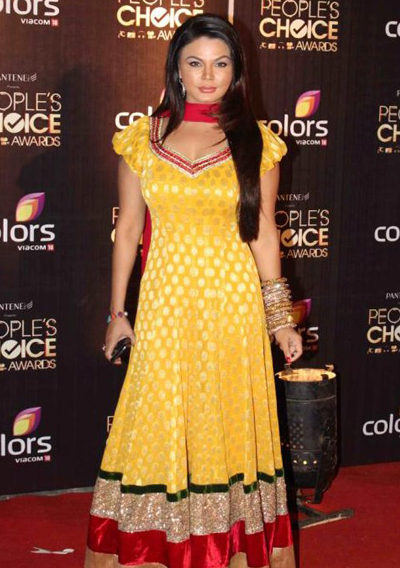 Verdict – Rakhi Sawant is simply hot!
Sagarika Ghatge opted for a Surily Goel dress, which for me is far too casual for this event. There is nothing special about this look.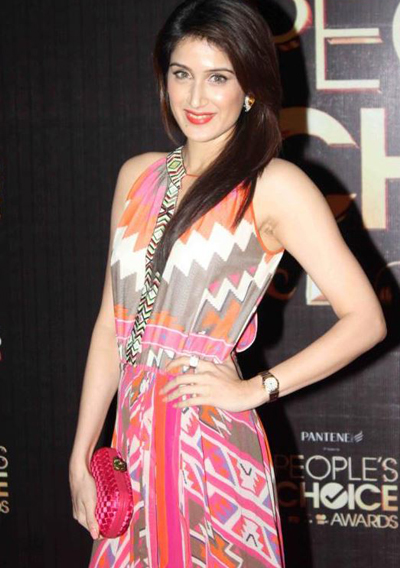 Verdict – Sagarika Ghatge is Not Hot!
Salman Khan opts for a very casual look but he does carry it off. It would have been nicer if he had opted for a suit!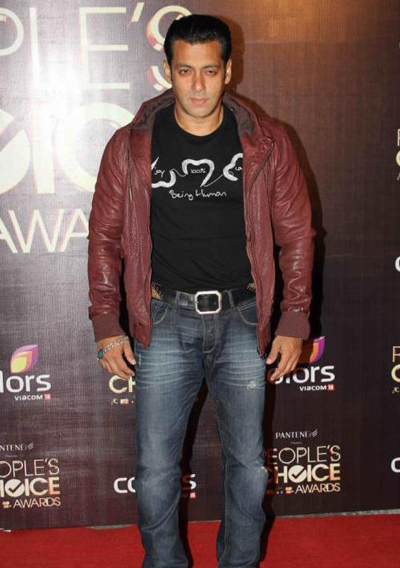 Verdict – Salman Khan is too casual and Not Hot!
Sameera Reddy carries off this simple Dior dress nicely. The red colour nice on the actress and her gold accessories compliment the look nicely.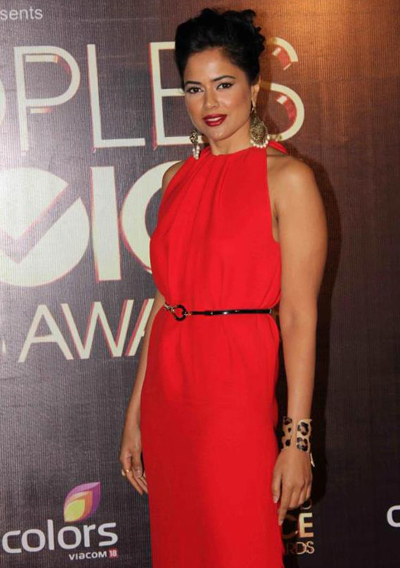 Verdict – Sameera Reddy is HOT!
Hema Malini looks lovely in her bright sari. The colours look great on the actress and the accessories compliment her look nicely!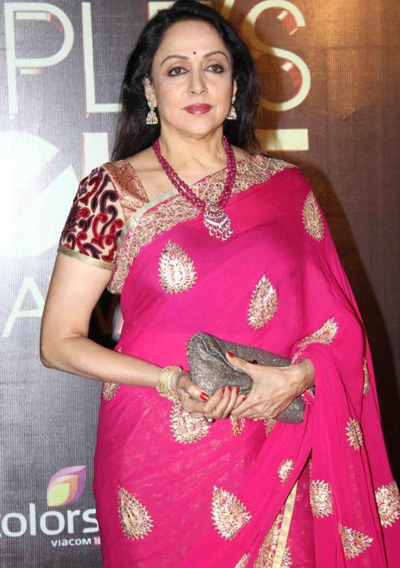 Verdict – Hema Malini looks HOT!
Zarine Khan looks nice and although I am not a fan of the fabric of the dress she does carry it off nicely.
Verdict – Zarina Khan is Hot!