Riteish Deshmukh and Genelia D'Souza are all set to tie the knot on February 3rd 2012 and to celebrate friends off the couple threw them a pre wedding part.
Sajid Nadiawala and Fardeen Khan hosted the pre wedding bash for the couple at Royalty Bandra. Stars such as Deepika Padukone, Arjun Rampal, Raveena Tandon, Ameesha Patel and Arbaaz Khan where some of the celebrities that turned up to party.
We of course put our fashion hats on to see which celebrities dressed to impress and which unfortunately need to read up on fashion trends before the wedding. Click on to see which celebrities where looking hot and which where not….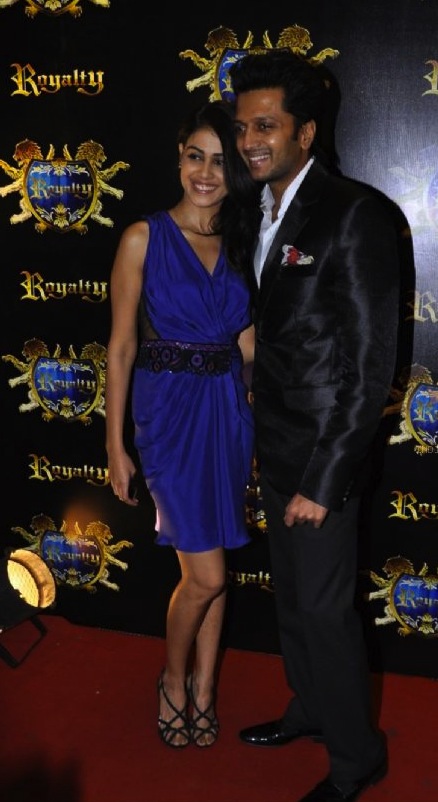 Genelia D'souza opts for it simple yet effective blue dress. The colour looks great on the bride to be. Her simple black accessories complement the black belt on her dress. Riteish looks dapper in his black suit.
Verdict – Genelia and Riteish are HOT!
---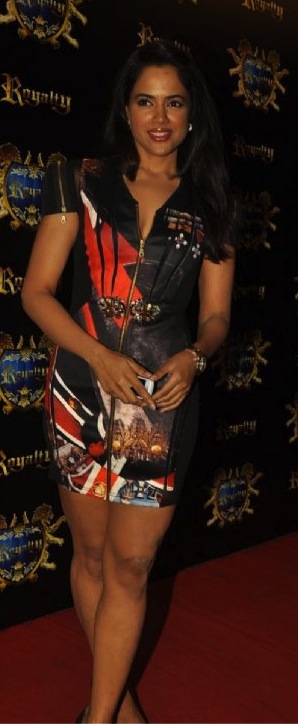 Sameera Reddy looks good but cannot say the same for her biker inspired dress. The dress just looks cheap and tacky and does nothing for the actress.
Verdict – Sameera Reddy is Not Hot!
---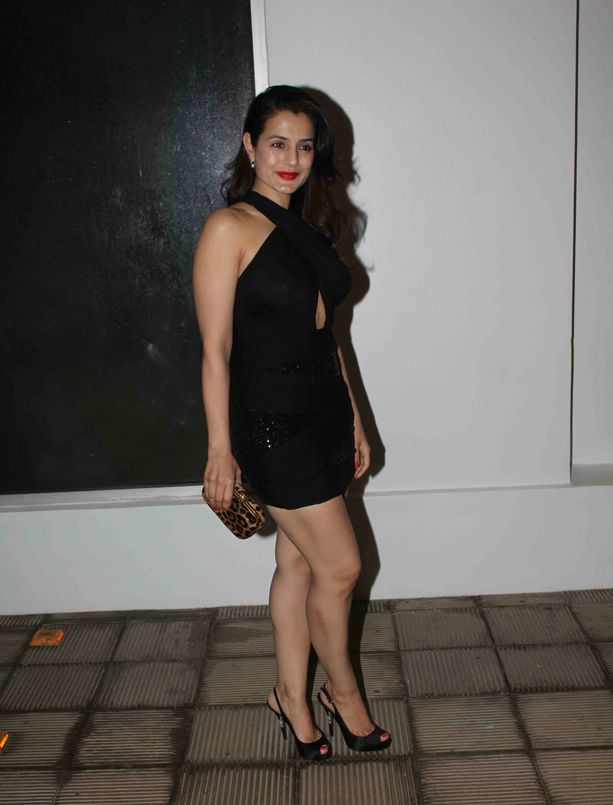 The only good thing about Ameesha Patel's look is her red lipstick. I am not a fan of her unflattering see through black dress. Next time Ameesha wear something a bit classy.
Verdict – Ameesha Patel is Not Hot!
---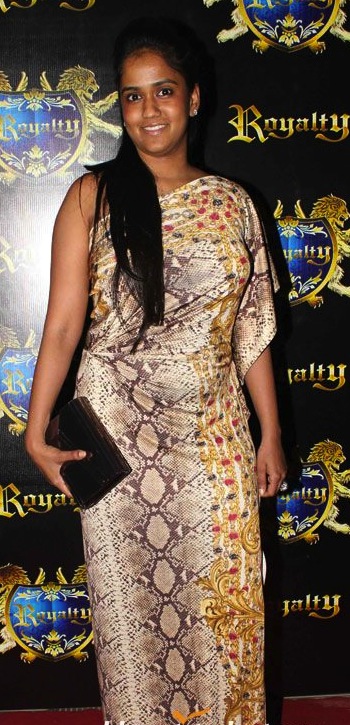 What was Arpita Khan thinking when she stepped out the house wearing that hideous dress. The print looks tacky and is not flattering at all. My tip to Arpita is buy some fashion magazines and take notes about what to wear because I never want to see Arpita in such a horrible dress again!
Verdict – Arpita is Not Hot!
---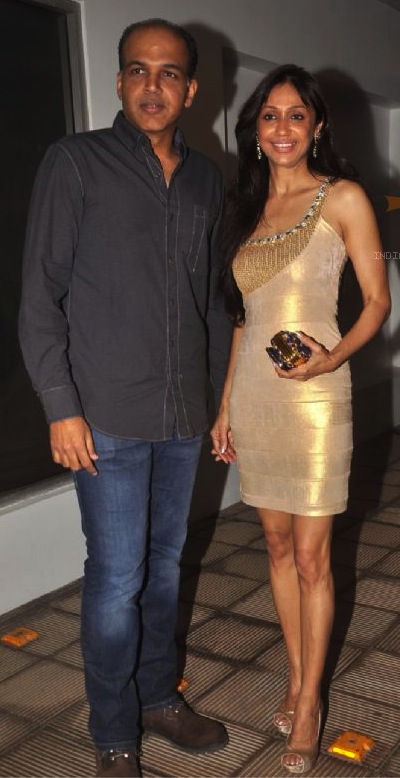 Ashutosh Gowariker opts for a very casual look that is not the best for a pre wedding bash but he does carry it off. As for wife Sunita she looks great in gold. The dress shows of her great figure and her accessories compliment her outfit nicely.
Verdict – Ashutosh is casually Hot!
Sunita is HOT!
---
Deepika Padukone looks great but I cannot say the same for her outfit. The silk blouse is nice and the colour looks great on Deepika but her trousers do not go at all. The trousers are not very flattering either.
Verdict – Deepika Padukone looks hot but her outfit is Not Hot!
---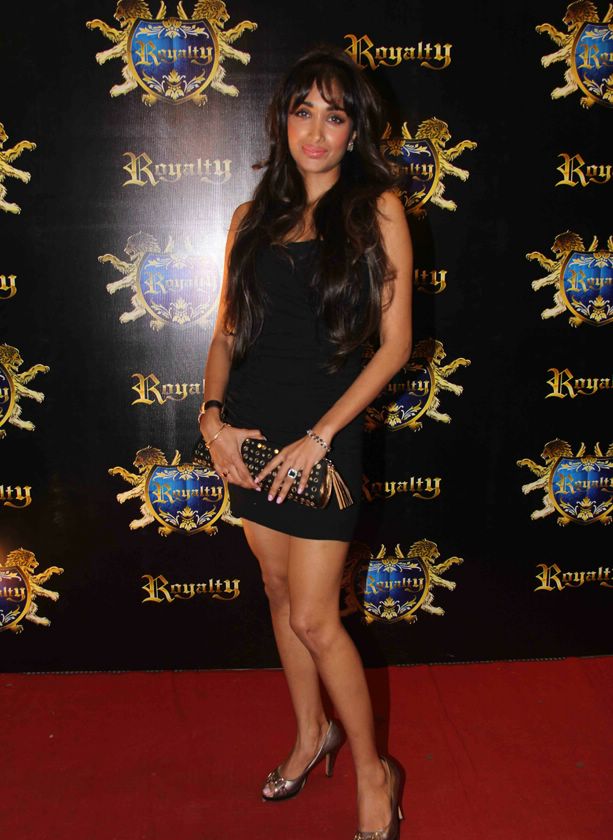 Jiah Khan opts for a simple little black dress and carries it off nicely. I do like her accessories that add a bit of bling to her outfit. I do however think Jiah is wearing a bit too much makeup and next time should tone it down a bit.
Verdict – Jiah Khan is HOT!
---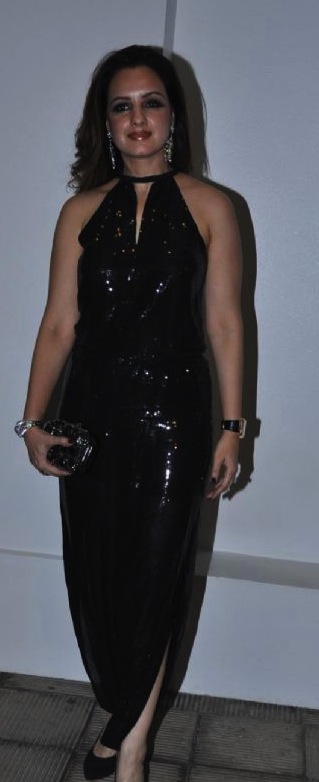 Sequinned outfits are trendy at the moment but Laila Khan shows us how not to wear sequins! This outfit looks tacky and is not flattering.
Verdict – Laila Khan is Not Hot!
---
Zayed Khan needs to sort his hair out and then once he does that he needs to sort his wardrobe out. The brown leather jacket looks ok but the boots do nothing for his outfit. As for wife Malaika I am not a fan of her little black dress, the fabric is not flattering and looks cheap. Her shoes are not trendy at all and further cheapen her outfit.
Verdict – Zayed and Malaika Khan are Not Hot!
---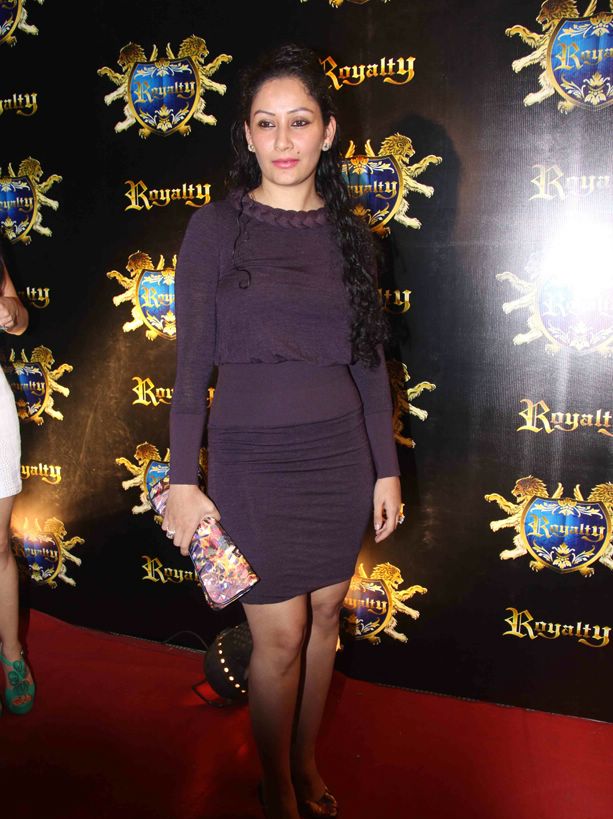 I am not a fan of Manyata Dutta 's outfit. The purple colour does nothing for her and the style of the dress is boring. The fabric of Manyata's dress cheapens her outfit.
Verdict – Manyata Dutta is Not Hot!
---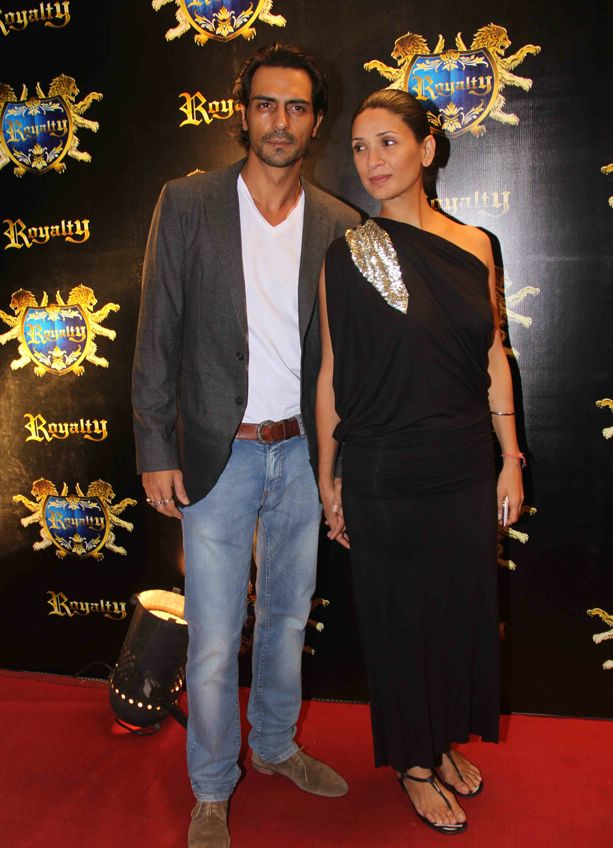 Arjun Rampal has opted for a very casual look that makes a change from his usual outfit choices. He does however carry off this slightly mismatched look off. As for wife Mehr Jesia Rampal she works the black maxi dress trend well and looks great.
Verdict – Arjun Rampal is casually Hot!
Mehr Jesia Rampal is HOT!
---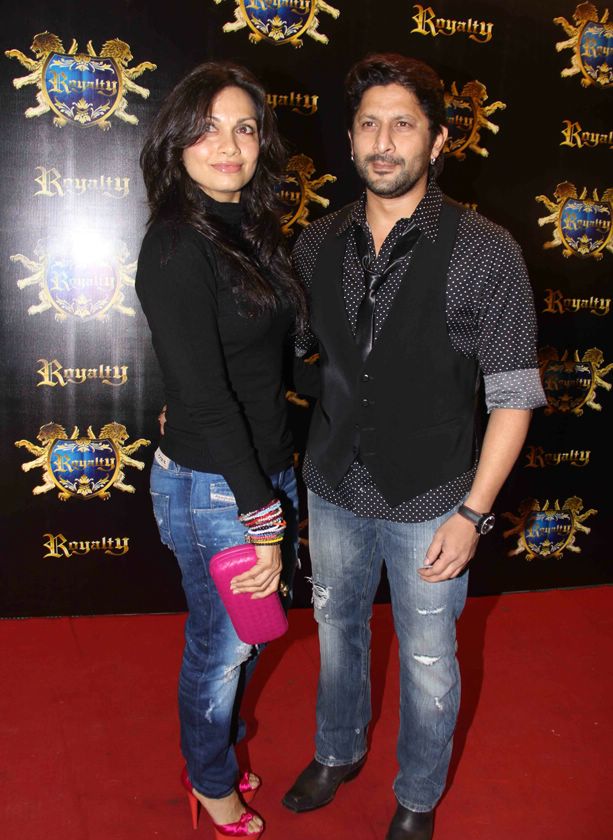 Maria Goretti looks far too casual and the ripped jeans are not flattering at all. I am also not a fan of her bright pink accessories that looks mismatched and cheap! As for husband Arshad Warsi the top half of his look is ok but his jeans are far too casual and look odd.
Verdict – Arshad Warsi and Maria Goretti are Not Hot!
---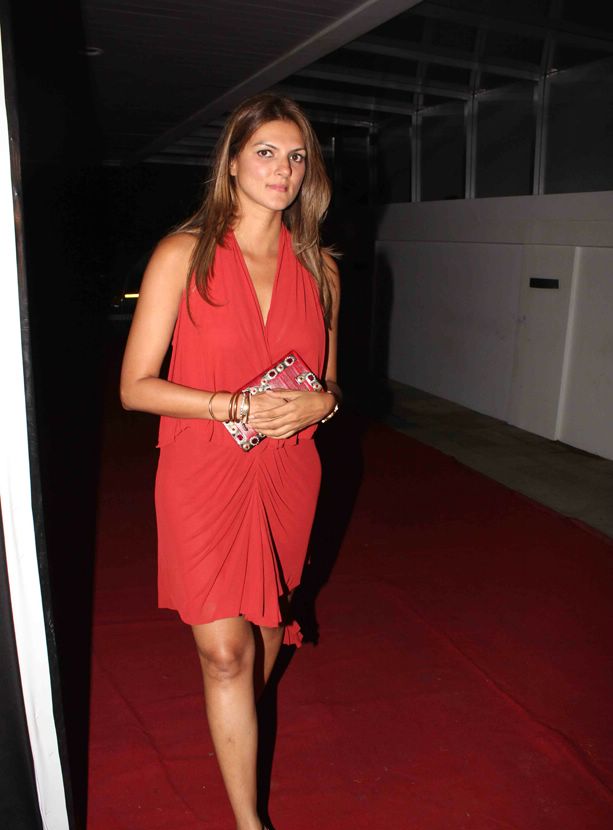 Nandita Mahtani has opted for a simple dress but does carry it off nicely. The designer carries off the unusual shade of red well.
Verdict – Nandita Mahtani is simply HOT!
---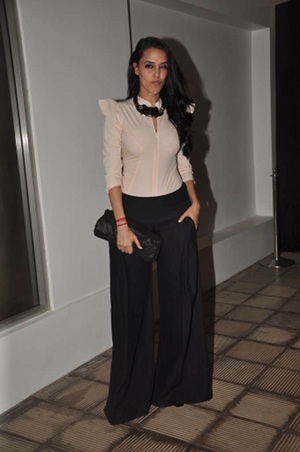 Neha Dhupia looks good but I am not a fan of her outfit. The top is different and makes a change from what is usually seen on actresses but the fabric looks cheap. The black palazzo trousers add a work vibe to Neha's outfit and the necklace does nothing.
Verdict – Neha Dhupia 's outfit is Not Hot!
---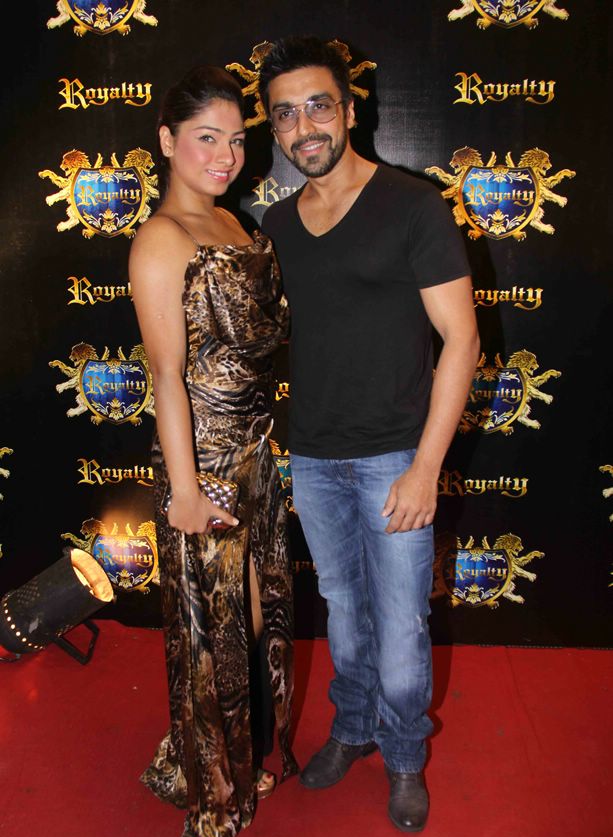 I am not a fan of Shamita 's dress. The print is far to busy and looks cheap as does the satin fabric. The dress is not flattering either. Shamita should have opted for some accessories but it would not have done anything, as the dress is a disaster. As for husband Ashish Choudhary the jeans do not go with his simple black shirt, if he wanted to go for the casual jeans t-shirt look he should have opted for a darker shade.
Verdict – Ashish and Shamita Choudhary Are Not Hot!
---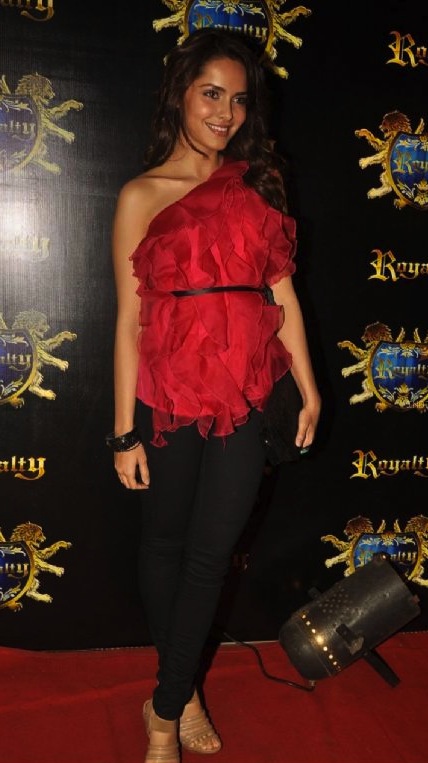 Shazahn Padamsee looks good but her dress is a tad bit high school party gone wrong. The red frilly top does not look great and the little black belt is not fashionable. The black trousers do nothing and the brown shoes look mismatched.
Verdict – Shazahn Padamsee is Not Hot!
---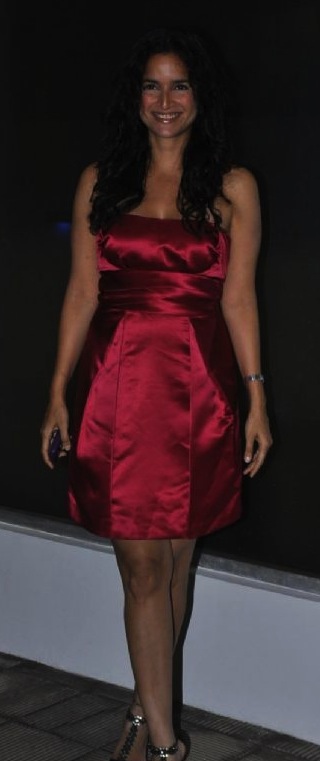 Sushma Reddy looks like she is off to a high school prom and not a pre wedding bash. The red satin dress is boring and dated and does nothing for Sushma.
Verdict – Sushma Reddy is Not Hot!
---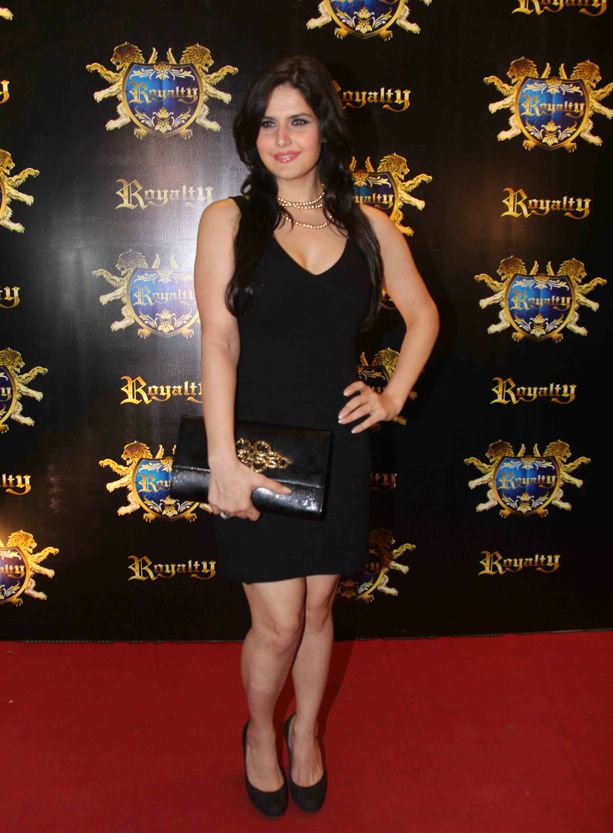 Zarine Khan opts for a very simple black dress that she does carry off. I do love Zarine's large clutch bag, ladies take notes these clutches are very trendy at the moment. I do wish that Zarine had opted for a larger necklace, as the one she is wearing is far too simple.
Verdict – Zarine Khan is HOT!