The awards season continues with the Star Guild Awards. Jacqueline Fernadez, Priyanka Chopra, and Anushka Sharma were some of the B-Town guests in attendance, and as always the Bollyspice team brings you our verdict on who won and who lost in the fashion stakes.
Jacqueline Fernandez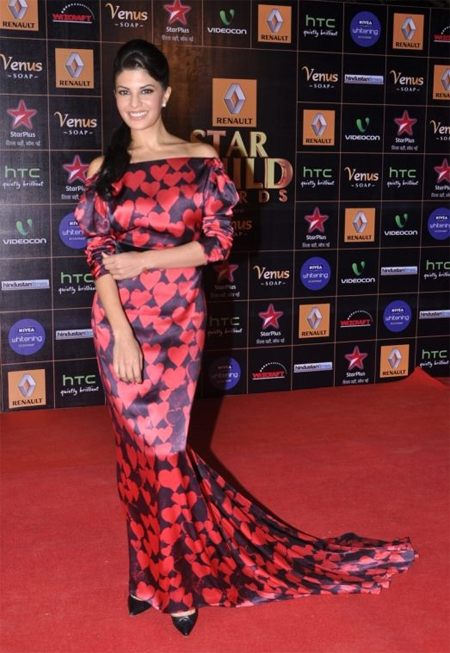 Jacqueline is known for her smoking hot bod, but this busy red and black print doesn't show it off as it should.
Verdict: Not Hot
Ganesh Acharya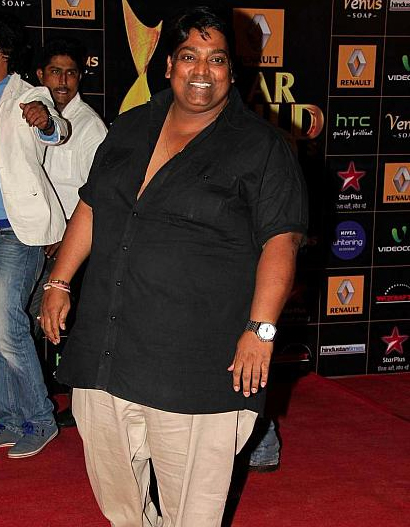 This outfit is more suited to the gym rather than the red carpet. Major fail Ganesh, a quick check in the mirror before leaving the house would have averted this disaster.
Verdict: Not Hot
Sophie Chaudhary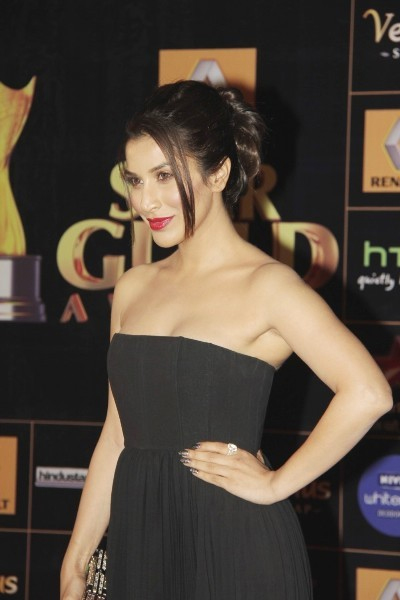 The problem with wearing black is that sometimes it fails to make any impact, which is what has happened here. Some statement jewelry or a bright clutch might have saved the look.
Verdict: Not Hot
Sonakshi Sinha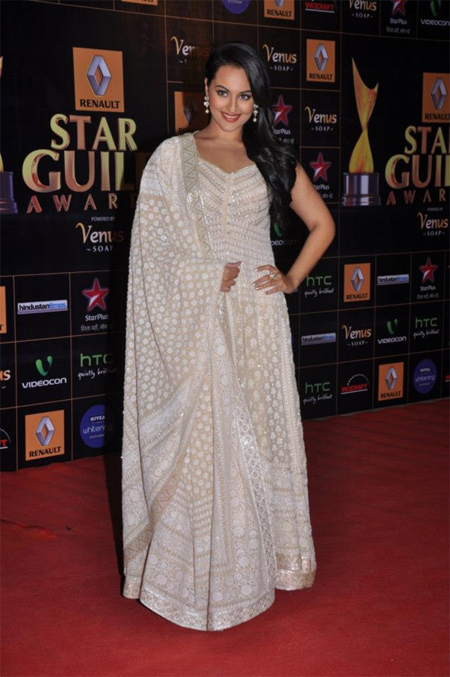 Yep, it's true that when Sonakshi goes traditional it always works. She looks stunning in this beautiful off-white chikankari ensemble and side-swept hair.
Verdict: Hot
Chunky Pandey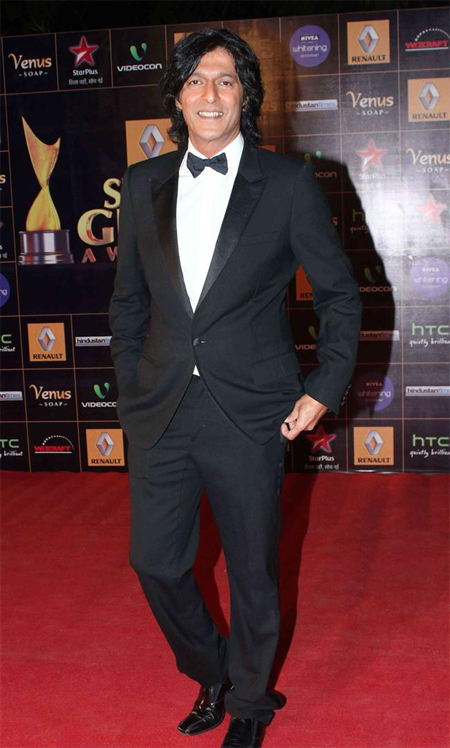 This is more like it from the boys, it is a red carpet and this tux is well cut and looks good on Mr. Pandey.
Verdict: Hot
Priyanka Chopra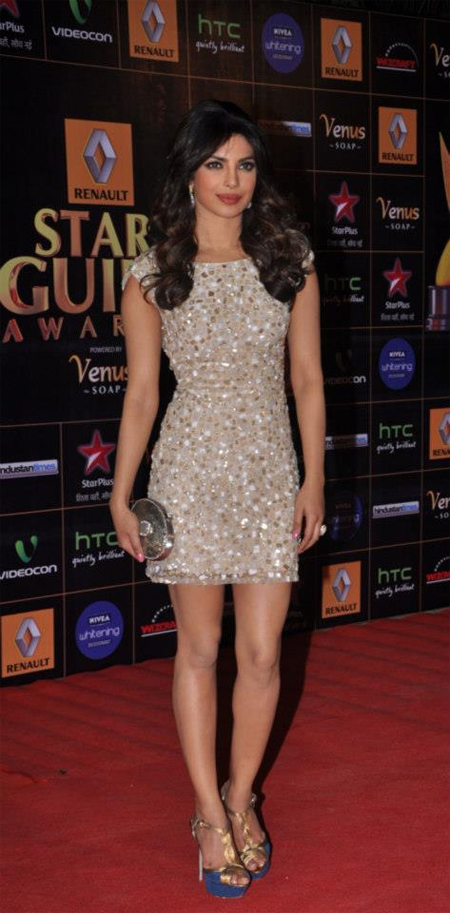 This pretty sequined mini dress looks fab on Priyanka, her relaxed waves, and simple accessories finish the look to perfection.
Verdict: Hot
Anushka Sharma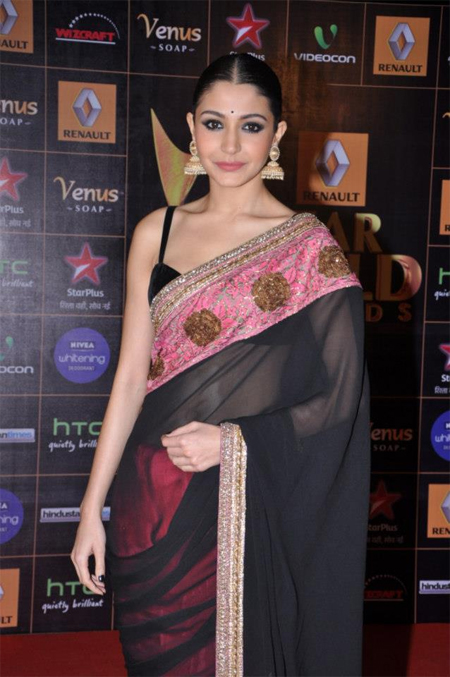 Anushka Sharma has become a style chameleon of late, and every avatar she's been working has been ticking all the boxes. This pretty Manish Malhotra sari is matched with a sleek up do and desi fabulous jhoomkas.
Verdict: Hot
Vidya Balan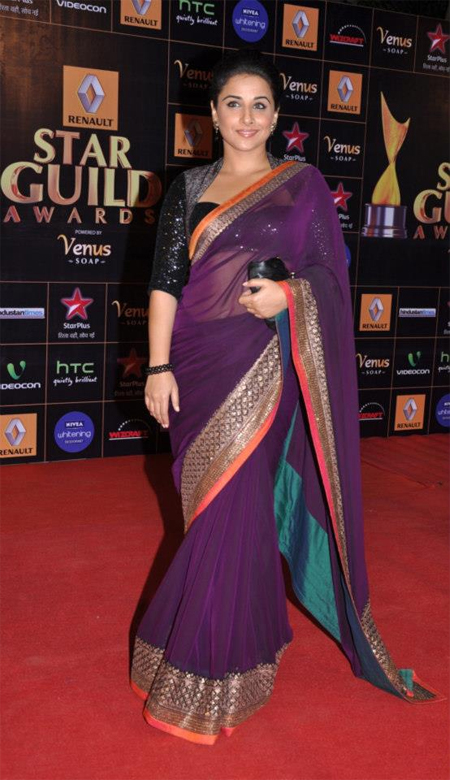 Beautiful Vidya beautiful! The retro cut of her blouse, the super flattering purple shade and chic up do work so well.
Verdict: Hot
Salman Khan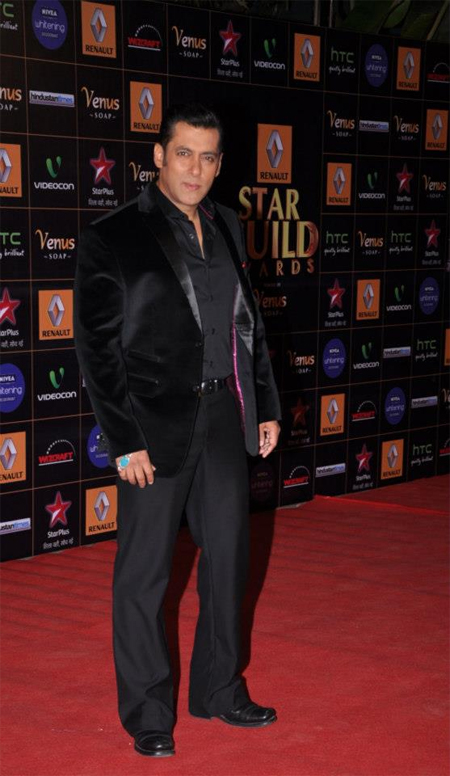 Ohh Salman, why do you continue to take fashion inspiration from Simon Cowell? Those trousers are worn way too high and the jacket looks far too small.
Verdict: Not Hot
Ileana D'Cruz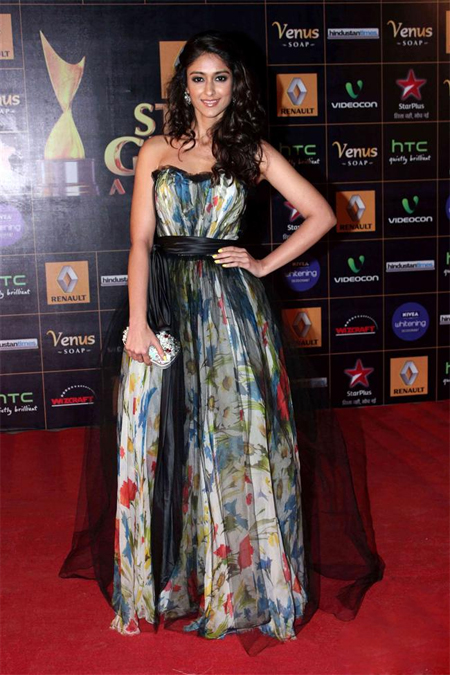 The chintzy print is a little naff and the bizarre black overlay does nothing but add unnecessary pounds to Ileana's slender frame.
Verdict: Not Hot
Arjun Kapoor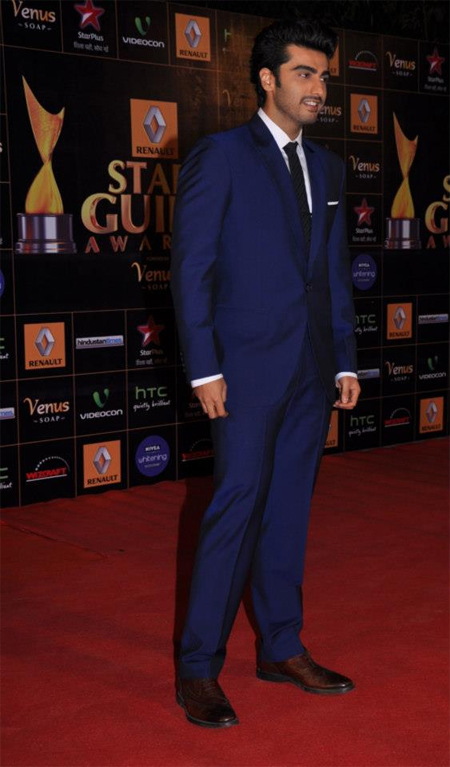 Salman take some notes, Arjun leads the way on how to work a suit in 2013. It's all about the slim cut and this pop off colour makes a change to the standard black suit.
Verdict: Hot
Sridevi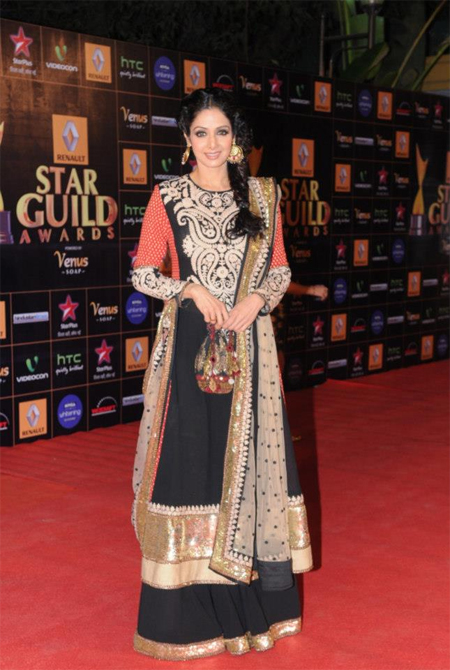 Sridevi works another Sabyasachi style to perfection and her desi earrings, purse and simple braid compliment the outfit well.
Verdict: Hot
Sakshi Tanwar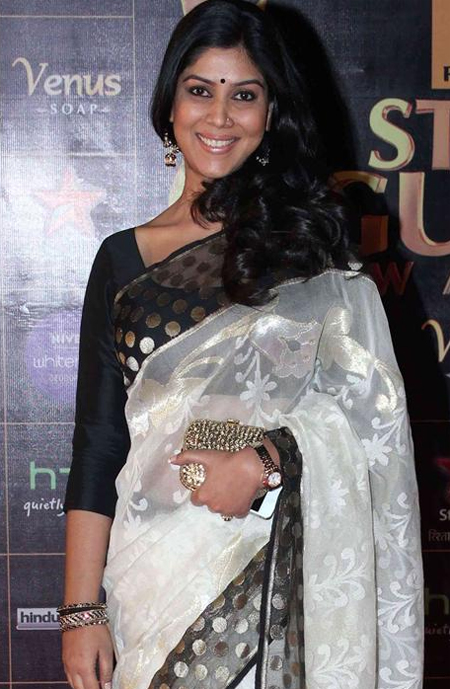 Sakshi is rocking one of the hottest trends of S/s 13- Monochrome. The simple yet chic sari is matched perfectly with her loose curls and understated make-up
Verdict: Hot
Ekta Kapoor
Ekta is a pretty girl but this outfit isn't. The layered flounces and the black satin borders are all super unflattering.
Verdict: Not Hot