The premier of the latest movie to hit our screens, Talaash,took place in Juhu, India on Thursday.
Although Kareena Kapoor was absent from the premier her co-stars Aamir Khan and Rani Mukherjee walked the red carpet alongside stars such as Anushka Sharma, Kangna Ranaut and Ranveer Singh.
We of course had our eyes on the red carpet to see what the stars were wearing. This time it seems the stars opted to go for a casual look with many not putting much effort into their outfits at all.
Scroll down to see which stars worked their casual looks and which unfortunately did not.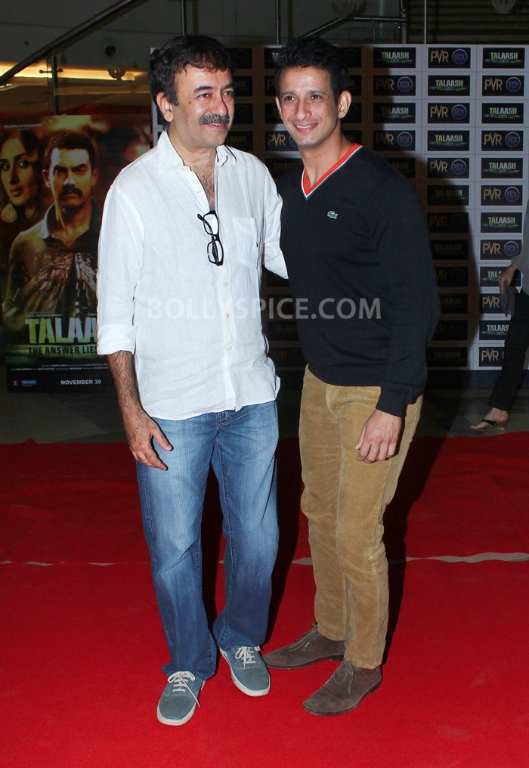 Rajkumar Hirani opts for a very casual look and it kind of works. It would have looked much better if he had opted for a more fitted pair of jeans. Sharman Joshi 's outfit makes Rajkumar look fashionable though. Not sure what Sharman was thinking with this – v-necks and fitted horrible brown trousers are never a good look!
Verdict – Rajkumar Hirani is casually hot!
Sharman Joshi is Not Hot!
---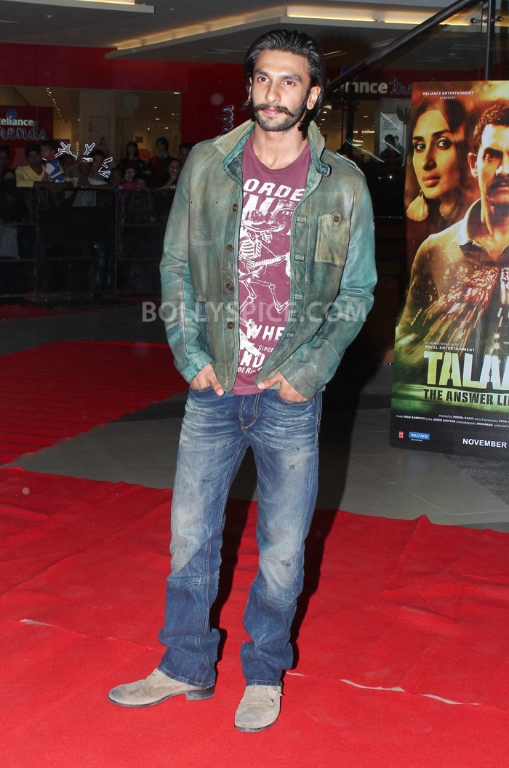 Not to sure what Ranveer Singh was thinking when he put this outfit together. I see that he was trying to go for the scruffy look but he took it too far by opting for scruffy jeans, shoes and the jacket. Ranveer would have been better opting for only one of these pieces. The t-shirt with that jacket looks awful and the colours clash.
Verdict – Ranveer Singh is Not Hot!
---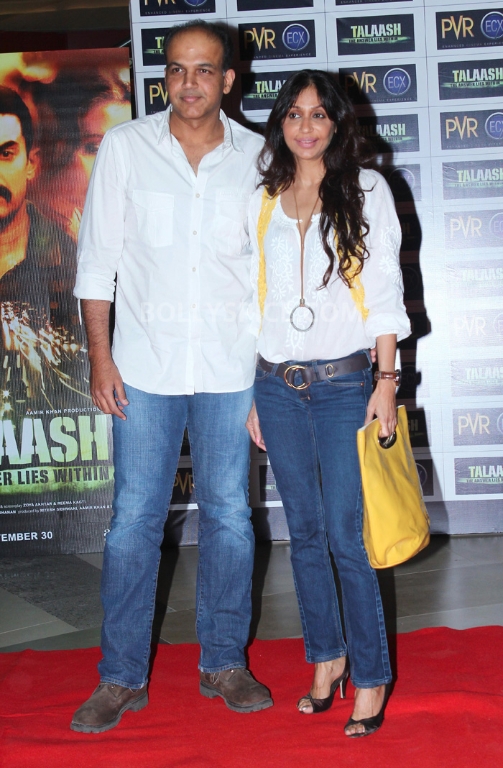 Ashutosh Gowariker is another filmmaker that decided to opt for a casual look that is very similar to Rajkumar Hirani. It works but isn't the best look for a premier. I am not a fan of when couples decide to match their looks together and Ashutosh's wife should not have decided to do this with her husband. The frumpy top does nothing and the bizarre accessories just add an air of tackiness.
Verdict – Ashutosh Gowariker is casually hot.
Wife is Not Hot!
---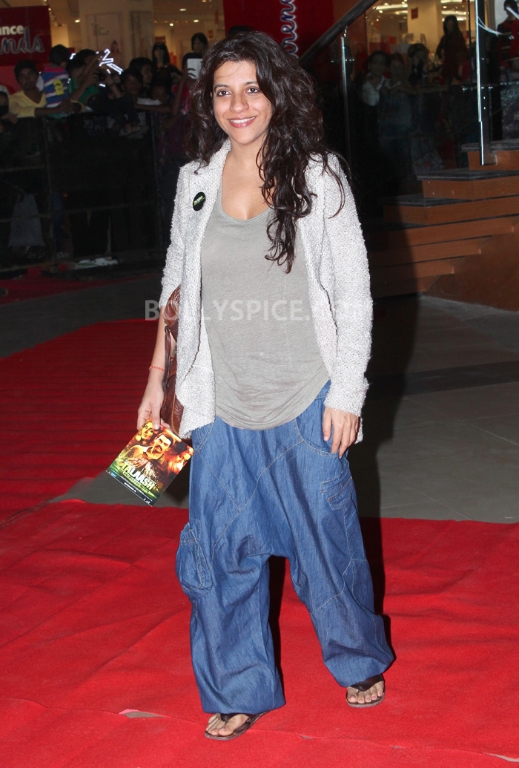 Zoya Akhtar opted for a casual look for this premier (not sure why all the stars decided to go for a very casual look for a premier?!) and I am not a fan of those baggy trousers. That design is barely tolerable on men and does nothing for females, lets hope she doesn't bring them out again. Zoya's hair is the only thing that works in this look.
Verdict – Zoya Akhtar is Not Hot!
---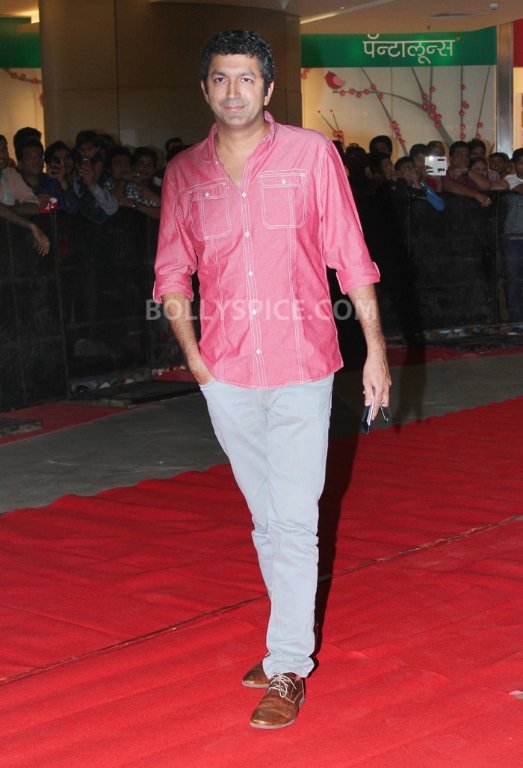 Kunal Kohli should have not opted for all pastels. I do admire that he tried something different but he should have either opted for that shirt with dark, fitted trousers or opted for the trousers with a black shirt. This look is far to miss matched.
Verdict – Kunal Kohli is Not Hot!
---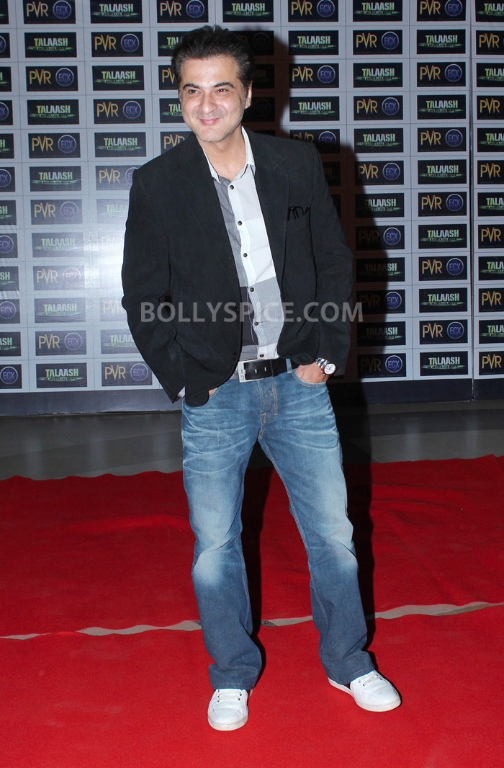 I can see what look Sanjay Kapoor was trying to go for but this just doesn't work. Sanjay should have left the blazer at home if he really wanted to wear that chequered shirt. As for the shoes if he wants to work high tops then he needs to invest in a better pair.
Verdict – Sanjay Kapoor is Not Hot!
---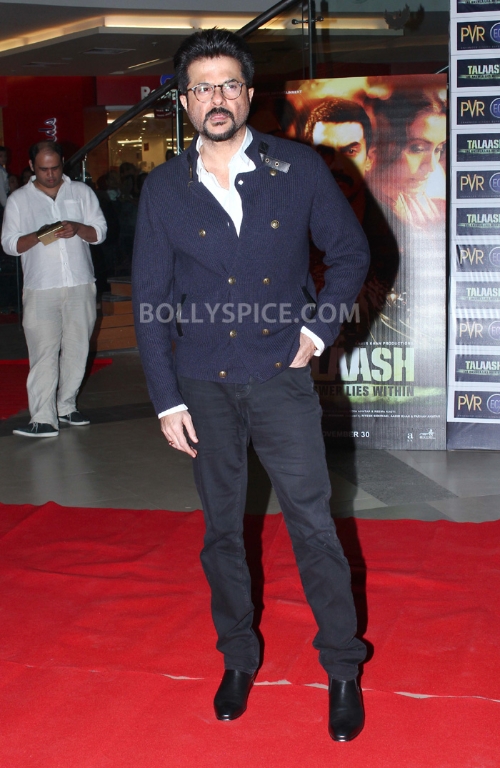 Anil Kapoor opts for something different and he carries it off. It would look even better though if he unbuttoned the jacket.
Verdict – Anil Kapoor is HOT!
---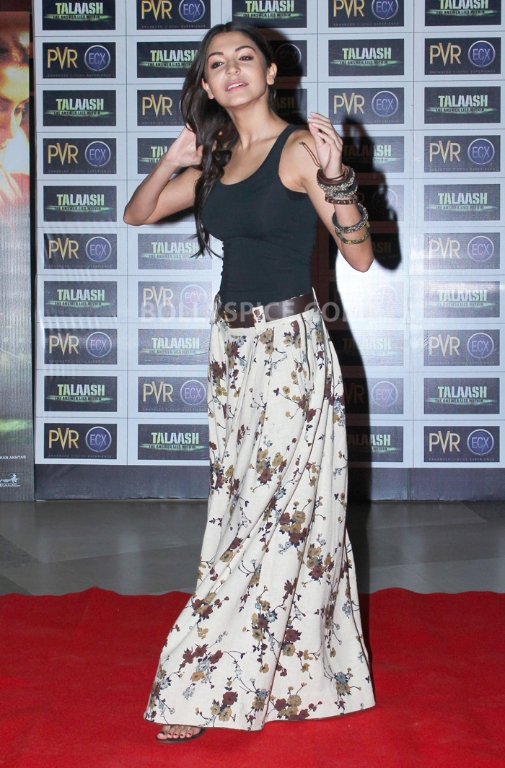 This look ages Anushka Sharma and does nothing for the actress. She should have opted for something more fun and youthful rather than that boring floral printed skirt with a black top. Not a good look!
Verdict – Anushka Sharma is Not Hot!
---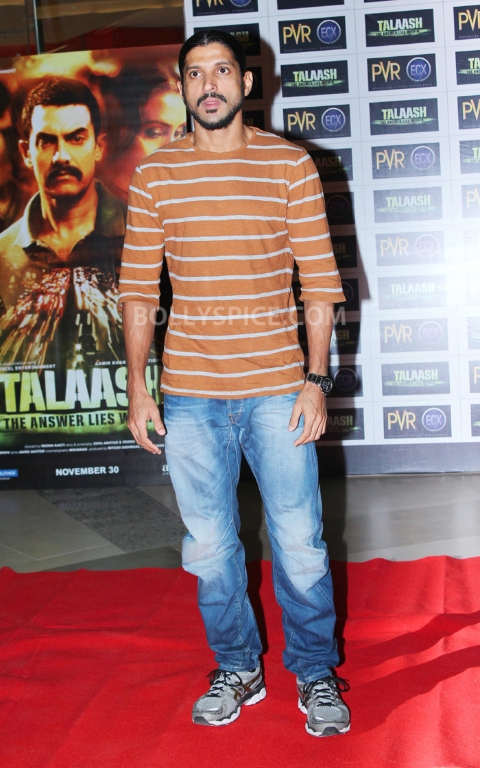 Oh dear! What is Farhan Akhtar wearing? That orange stripy shirt is terrible and looks awful with the jeans and trainers.
Verdict – Farhan Akhtar is Not Hot!
---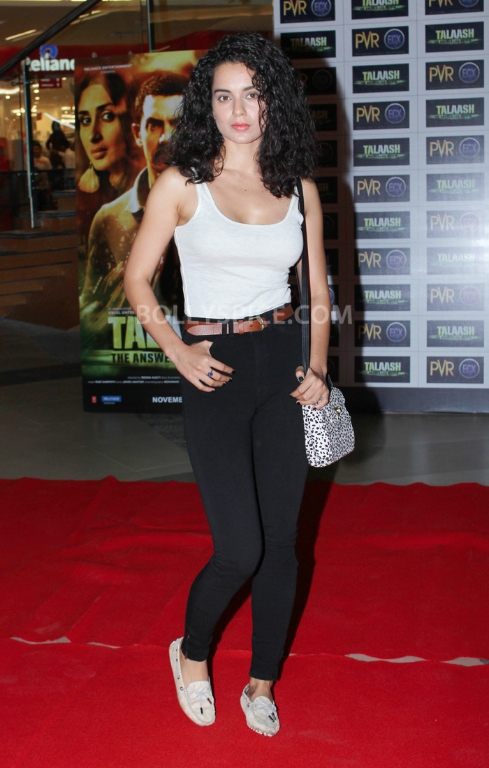 Kangna Ranaut shows us how to do casual stylishly. This is a very simple look but works. If you want to wear vest tops then this is how you do it, not like Anushka. Kangna could have added some jewellery to jazz up this look but seems the stars really didn't want to dress up for this premier.
Verdict – Kangna Ranaut is HOT!
---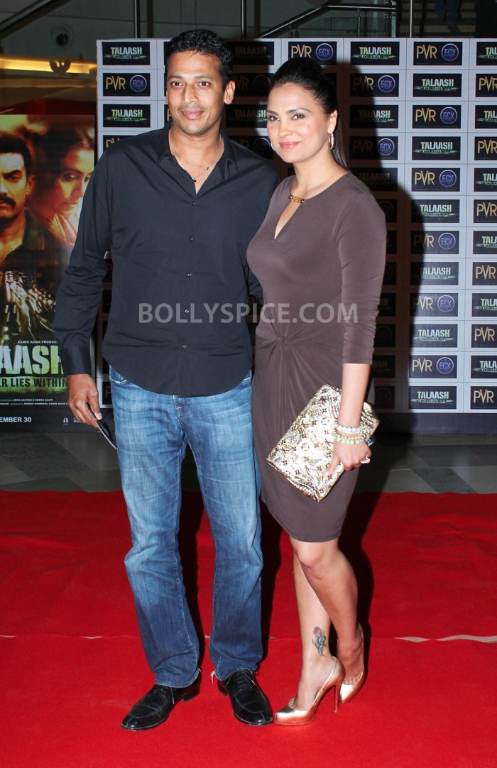 Mahesh Bhupathi really does not work his simple black shirt and jean look. It's far too casual and is not very flattering. He should have gone for a better pair of jeans in a darker shade.
As for wife, Lara Dutta, I am disappointed, as she normally dresses very chic. This brown dress is far too frumpy and is not flattering. Her gold accessories, even if the handbag is LV, does nothing for the outfit.
Verdict -Mahesh Bhupathi and Lara Dutta are Not Hot!
---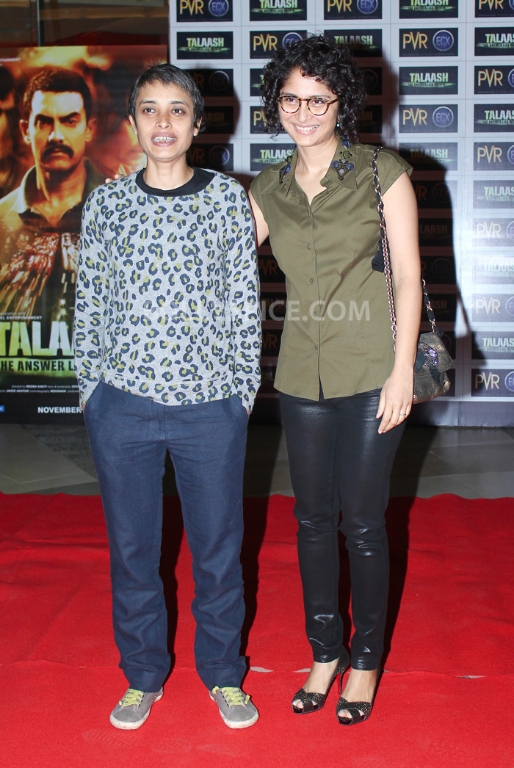 Not sure what Reema Kagti was thinking with this outfit. I can see she tried to match the ever so subtle fluorescent colour on her terrible jumper with her shoelaces – not good. The jeans look terrible too. This is a very unflattering outfit that she not be worn in public. As for Kiran Rao, next to Reema her outfit looks good. At least she has put some effort into her look. The only thing I would change is the shoe's; she should have opted for close- toe shoes but I shall ignore it on this instance.
Verdict – Reema Kagti is Not Hot!
Kiran Rao is Hot!
---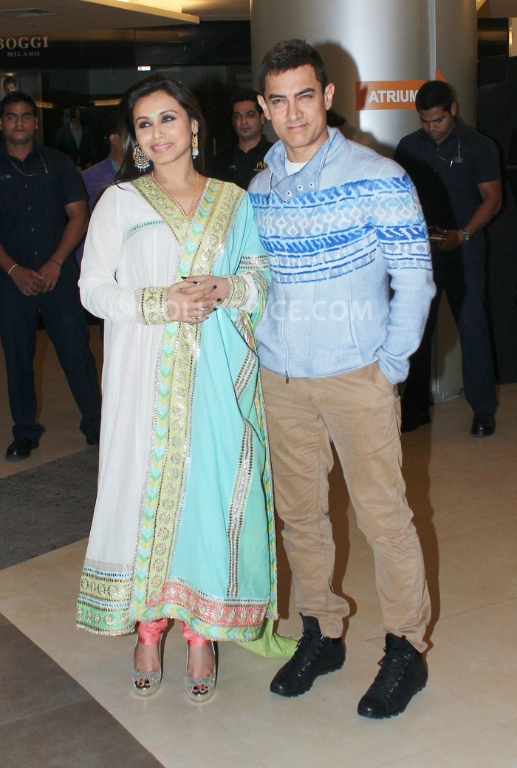 Rani Mukherjee looks nice and works her churidaar nicely. I normally wouldn't recommend ladies to wear pastels as it does not always work for everyone but Rani carries it off nicely.
As for Aamir Khan he could have put more effort into the outfit, after all it is the premier for his own film. That jumper should never be worn let alone with those terrible brown trousers and awful shoes! Not a good look!
Verdict – Rani Mukherjee is HOT!
Aamir Khan is Not Hot!
---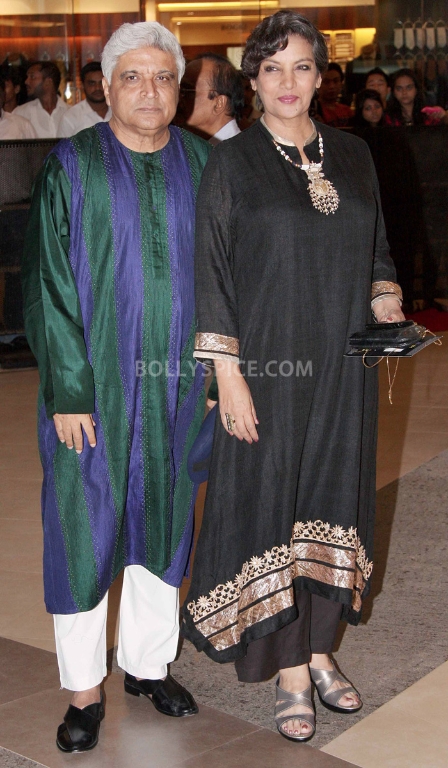 Javed Akhtar ji adds a bit of colour to his outfit and it makes a change from the rest of the looks on the red carpet, at least he put some effort into his look. As for wife Shabana Azmi ji, she looks lovely and works her all black look nicely!
Verdict – Javed Akhtar and Shabana Azmi are HOT!
---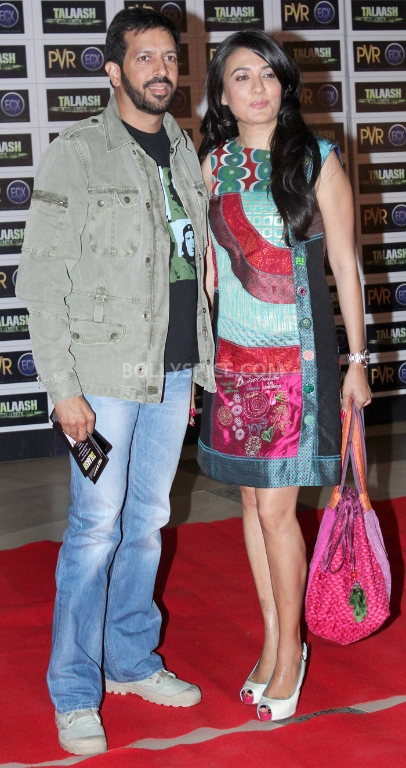 Kabir Khan does not work his look well. The jeans look awful and the shoes do nothing for his look. As for Mini Mathur I am not a fan of her patchy dress. The patches clash! Her handbag works though.
Verdict – Kabir Khan and Mini Mathur are Not Hot!