B'town was present in full force at Vogue's India's first Beauty Awards. Here's a lowdown of the fashion on the redcarpet!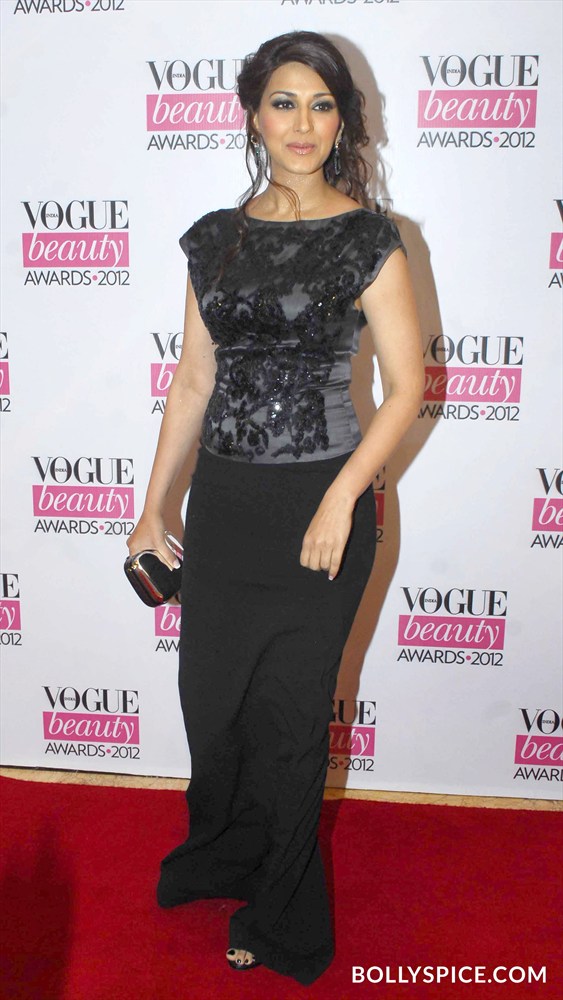 Sonali Bendre
My favourite 90s diva rarely gets it wrong and this starry event was no different. She rocked the all black look in her Dior gown!
Verdict: HOT
---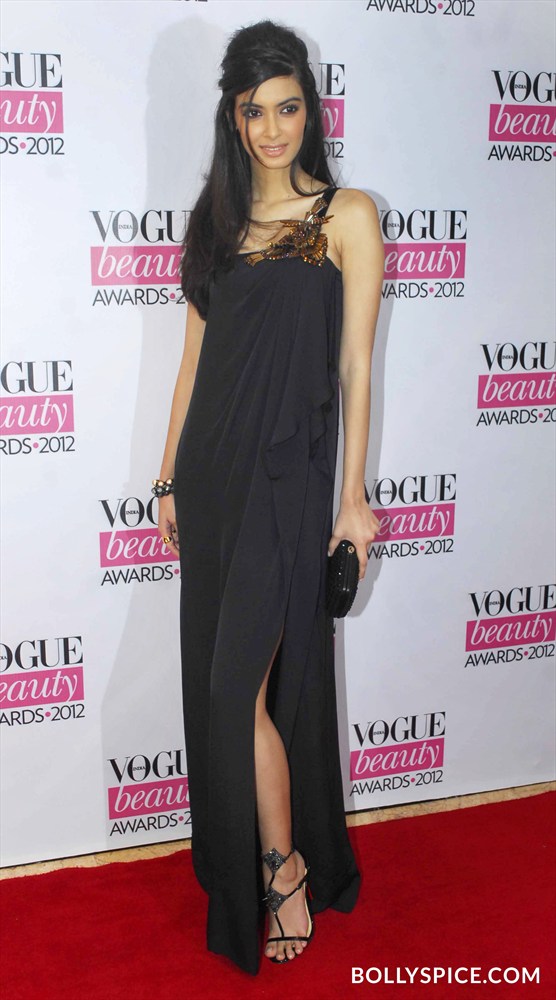 Diana Penty
*sigh* Could she be anymore flawless! Cocktail star Diana Penty looked simply stunning in her Gucci one shoulder gown. Especially love that she left the look at just that with only a simple hair do and minimal accessories.
Verdict: VERY HOT
---
Simone Singh
Ms Singh was a ball of disappointment in her shimmer dress and blazer attire. Not only is the dress oh-so-unflattering, the blazer just doesn't co-ordinate with the outfit nor is it well fitted. To make matters worse there's the hair and black clutch. Ofcourse I won't forget the ill matched shoes (just simply opt for a contrast rather than end up with a 'close enough' match that just looks horrid!).
Verdict: NOT HOT!
---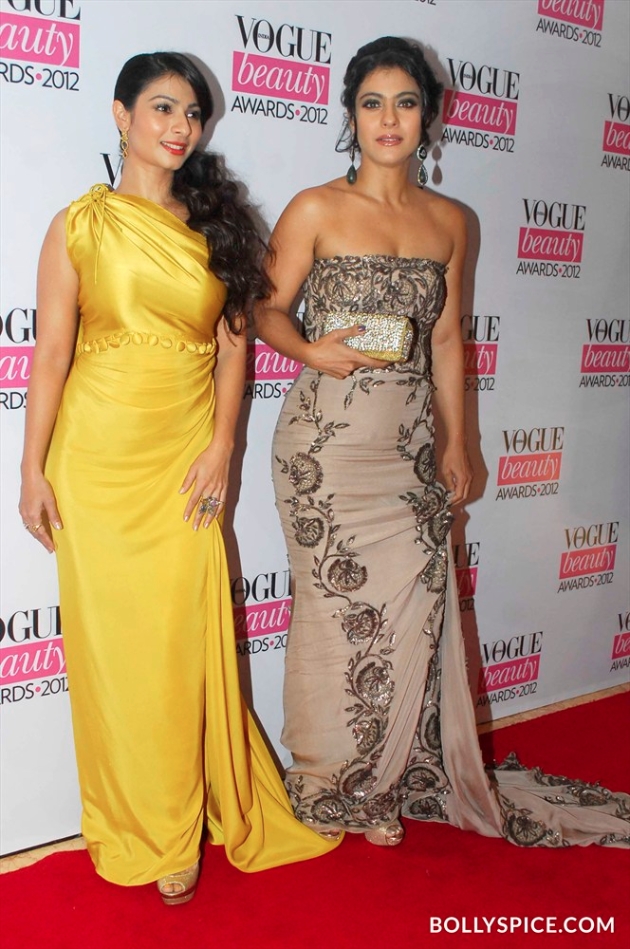 Tanisha & Kajol
Tanisha opted for one of my favourite and a rather underrated designer as far as our Bolly celebs are concerned, James Ferreira. If only the hair wasn't as overbearing as it was I'd call this look pretty much flawless
Verdit: Could have been hot!
Thankfully Kajol faired much better than her baby sis in her Ayesha Depala gown. I love that she's experimenting with new designers! She pulls off the gown brilliantly and I'm loving the accessories. At first sight the hair-do seemed a bit OTT but even that grew on me eventually. (you may very well think otherwise!)
Verdict: Very HOT!
---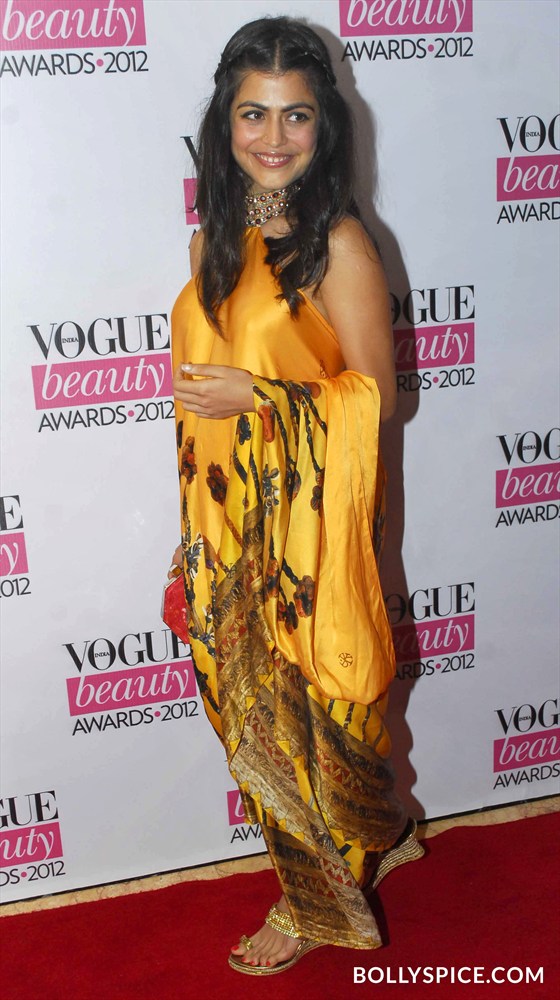 Shenaz
Poor Shehnaz can't catch a break lately. She seems to be on the right track but looses out by a small margin with each appearance. This time around whilst I love the Pria Kataria Puri gown. I'm not loving the holding of the trail in such an unflattering way. Also would much prefer if she'd pulled back her hair to show off the highlight of the outfit which is cuff like neckline.
Verdit: Could have been hot!
---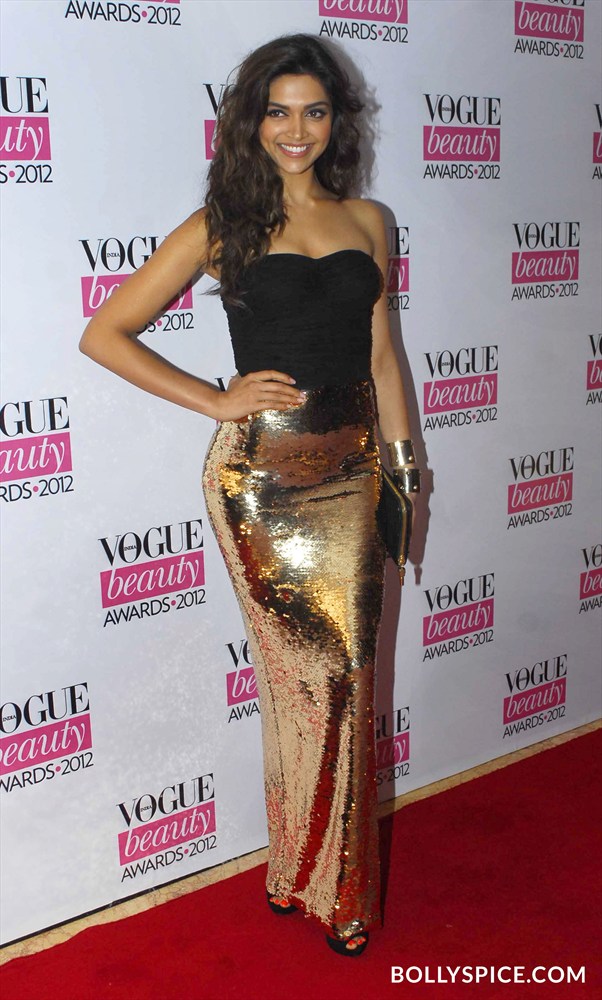 Deepika Padukone
I think after Cocktail we've established that the sexy-messy hair look works with Deepika splendidly! And leaving aside the perfection of this brilliantly messed-up do, the Dolce & Gabbana outfit itself is rather flawless. Wise choice to ditch accessories, which would have just been a disaster coupled with the entire glam factor happening on the outfit itself.
Verdict: VERY VERY HOT!
---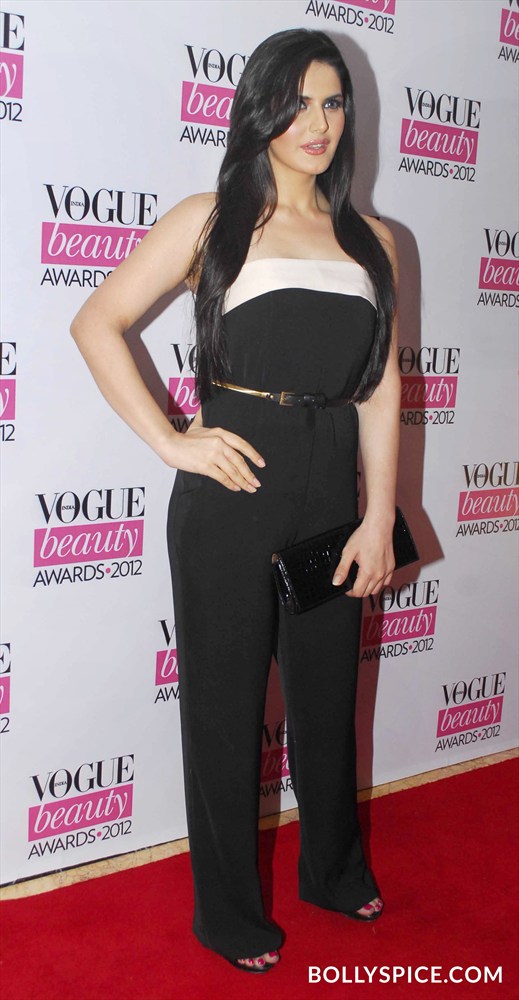 Zarine Khan
Going for a more sober look on the night was Zarine Khan in her Zara jumpsuit. Usually I'd say that the outfit is way too officey for an awards night but somehow with this appearance I don't mind it. Zarine pulls it off well!
Verdict: Hot
---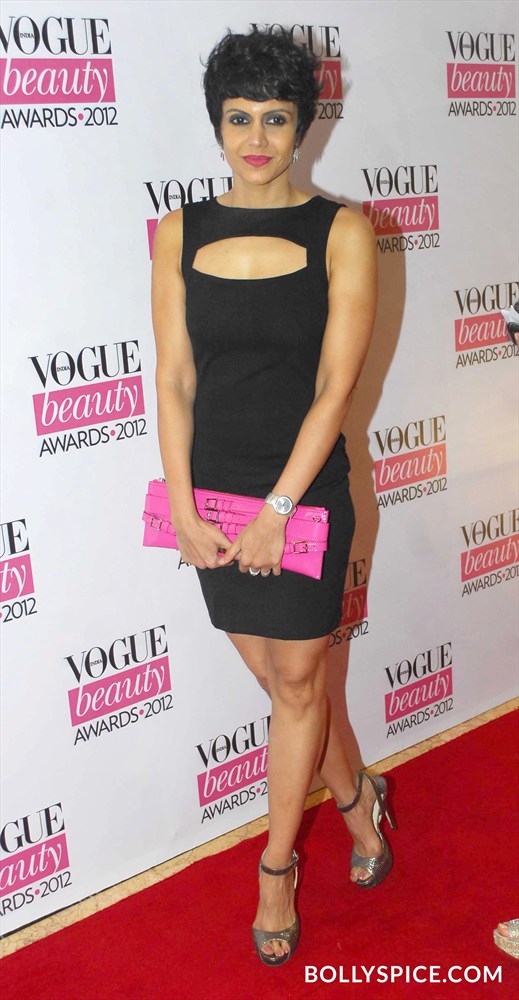 Mandira Bedi
One to always be bold in her appearance Mandira Bedi stuck to her trademark style. However this time around it just didn't pull off as effortlessly as it normally does. Not feeling this look one bit.
Verdict: Not hot.
---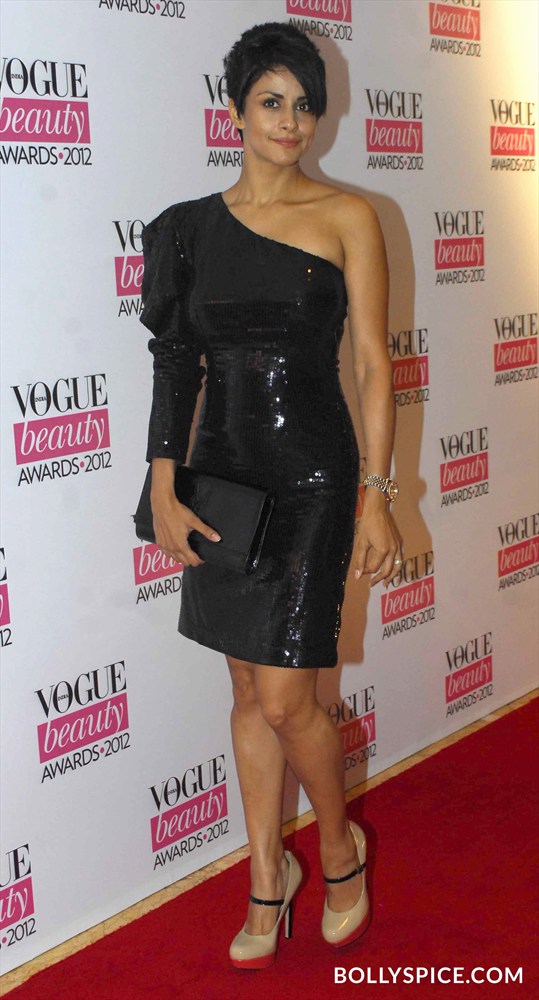 Gul Panag
I'm a huge fan of sequins especially on LBDs but in Gul's outfit's case my two favourites have been matched in the worst way possible! The one shoulder I could handle but the puffed long sleeve just lost me. The pop of color in the shoes didn't work either.
Verdict: Not hot
---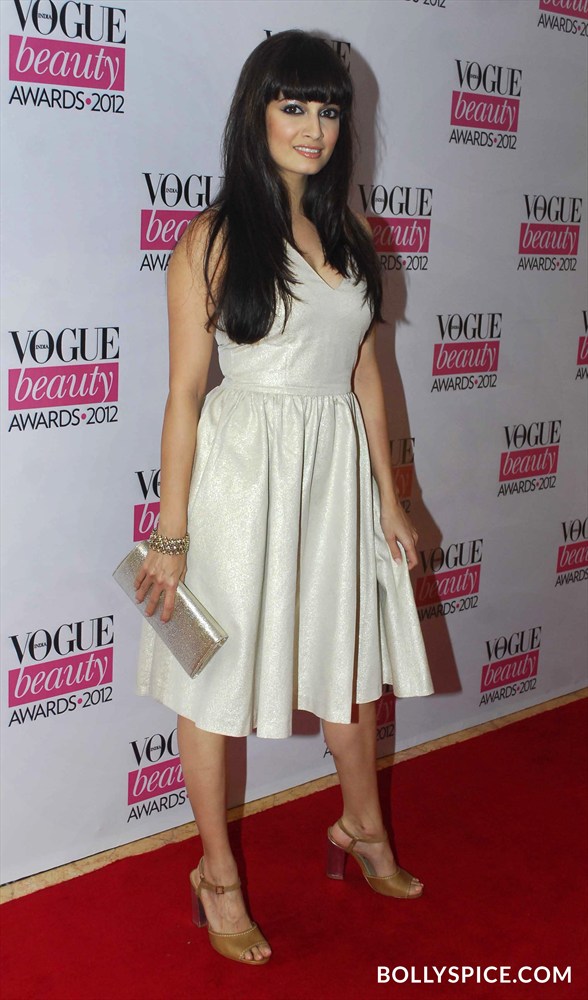 Dia Mirza
Rocking a new look at the event was Dia Mirza and doing it ever so effortlessly as always. No issues whatsoever with outfit, hair and makeup. In fact I love it all! BUT the shoes! *sigh* never underestimate the power of poor choice in footwear to ruin an outfit!
Verdict: could be hotter!
---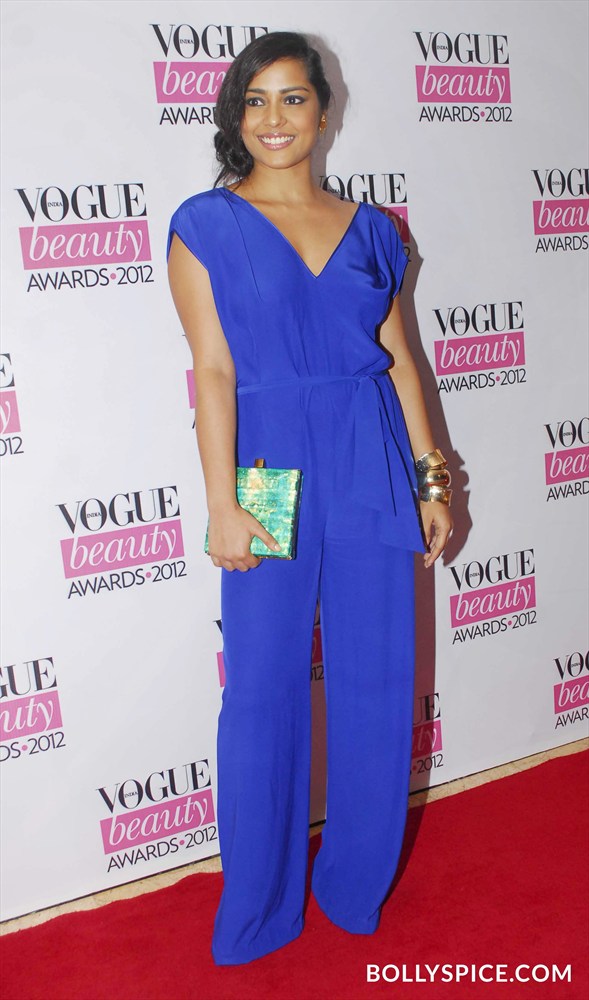 Shahana Goswami
It was an all blue jumpsuit for Shahana on the red carpet and she pulled it off well! Loving the loose side bun and the stacked bangles. A different choice of a clutch could have given this look the 'flawless' tag. None the less she works that outfit!
Verdit: Hot!
---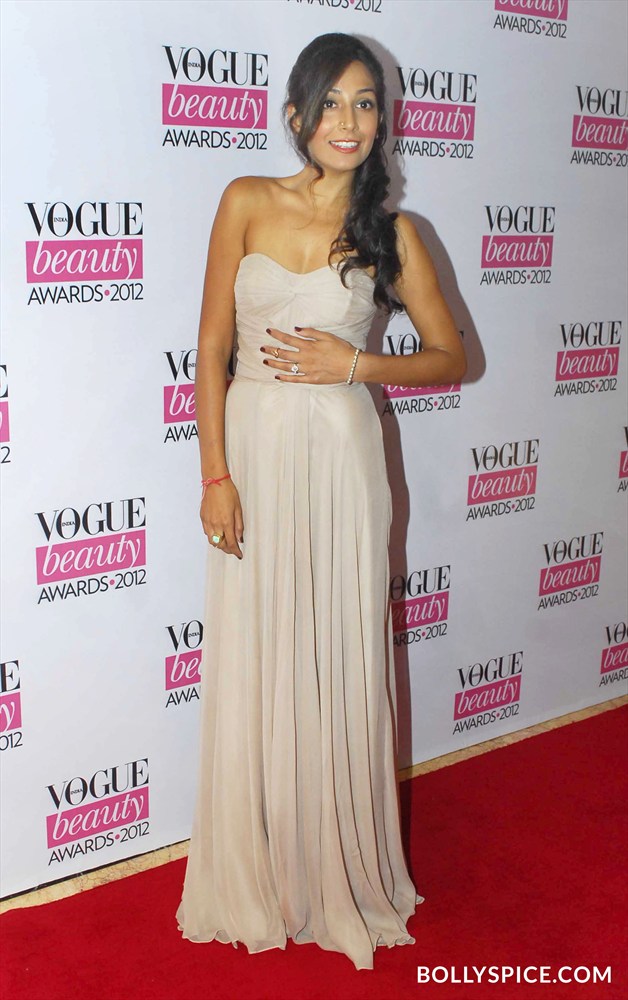 Monica Dogra
It was a sweet, simple and elegant look for Monica Dogra in a Rohit Gandhi and Rahul Khanna gown. I can't help but have a small issue with the look and that is the hair. I don't mind the do but with a no-sleeve outfit and no accessories look there was just too much bare skin leaving the look feeling a bit incomplete. Perhaps hair down would have worked for me.
Verdict: Could have been hotter!
---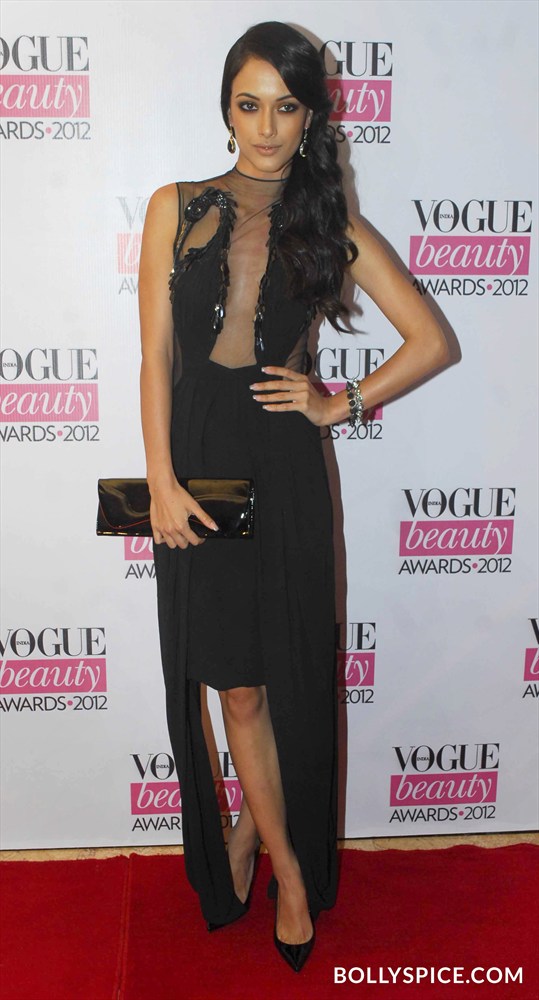 Angela Johnson
Salman Khan protégé Angela Johnson looked sizzling hot in her Gaurav Gupta gown. Loved everything about the look from the eye makeup to the footwear.
Verdict: VERY hot!
---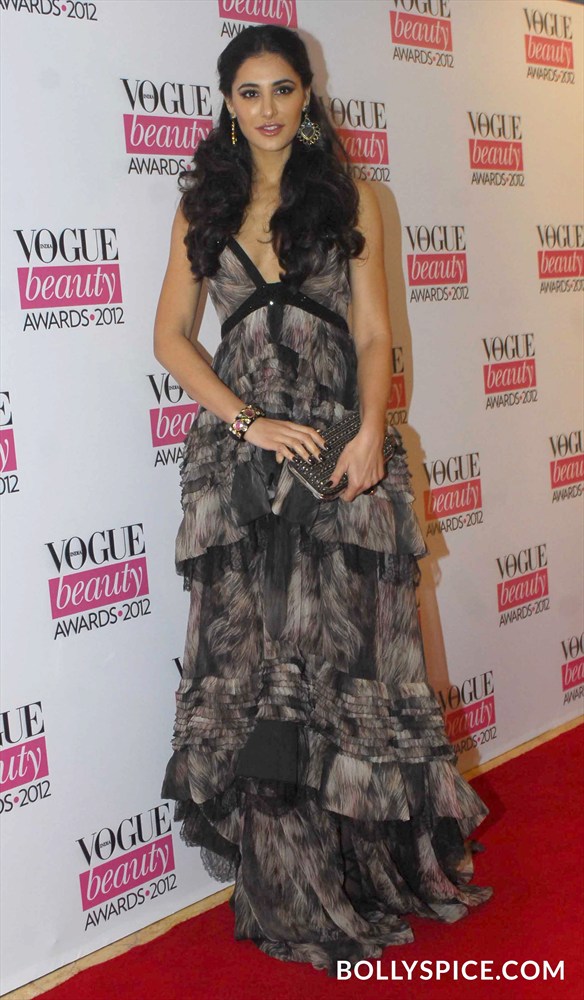 Nargis Fakhri
A ruffles Cavalli gown was Nargis's choice of attire for the evening. Not really feeling the gown however I think the look could have been less overwhelming if she'd given the curls a miss and went with a less volumed hair style.
Verdict: Not Hot!
---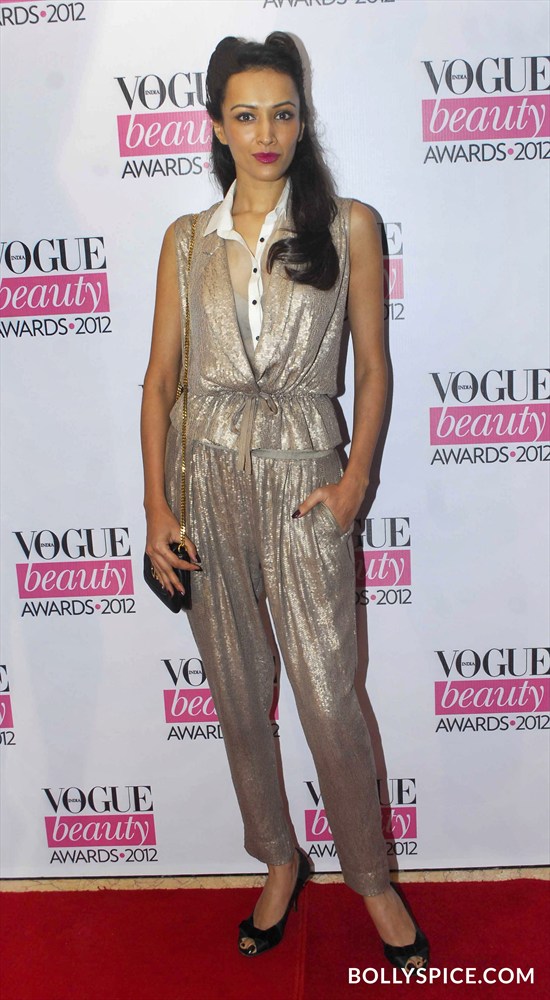 Dippanita Sharma
Dippanita opted for a shimmery Rohit Gandhi and Rahul Khanna jumpsuit. Definitely don't mind the red lips and the black accessories but the bold hair do was too bold of a call for this look and unfortunately took a toll on my verdict.
Verdict: Not Hot.
---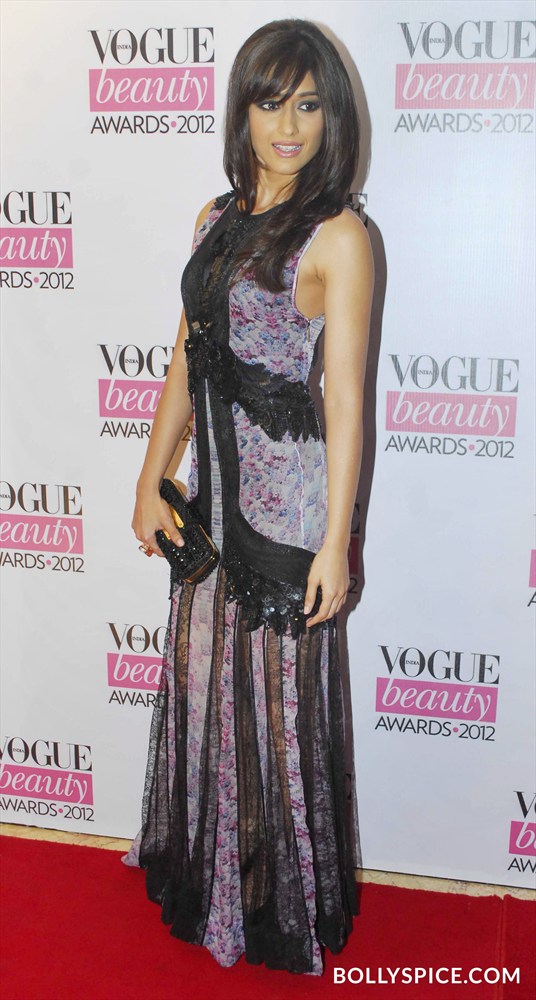 Ileana D'Cruz
If someone shined as much as Cocktail stars Deepika and Diana on the night it would have to be Ranbir's latest heroine and South Indian diva Ileana D'Cruz (soon debuting in Anurag Basu's Barfee). Although I wasn't a fan of the other Cavali gown we spotted at the event (on Nargis), my opinion on this one was quite the opposite! Loved the gown this time around. Ileana pulls it off so effortlessly. Especially loving the hair and oh-so glad she's stepped away from tacky highlights because the all black look just added to the striking appearance.
Verdict: VERY HOT!