Whilst red carpet events are always exciting for fashion enthusiasts, style and beauty awards come with their own higher level of intrigue. The pressure to make a splash on the carpet and be noted on fashion columns across the platform is slightly higher. Vogue Beauty Awards is one such event that we watch out for every year. 2013 had its share young ladies making heads turn on the red carpet, some in a good way and some in perhaps not the way they intended.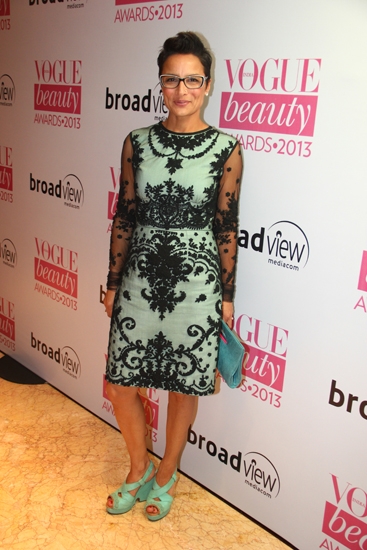 Adhuna Akhtar
Sporting Sabyasachi on the night was Adhuna Akhtar. Considering ladies tend to opt for his obvious Indian attires it was great to see one of his pret pieces on the red carpet. Unfortunately its not one I'm too fond of. Kudos on the styling but sadly Adhuna just couldn't make this design work no matter what the styling.
Verdict: Not hot
---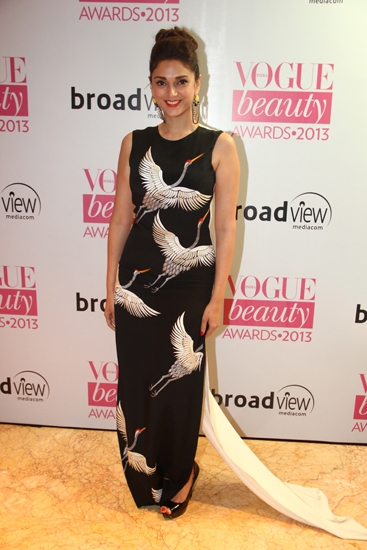 Aditi Rao Hydari
Ms Hydari is one stunning lady with a killer body but sadly she seldom pairs it with a great fashion sense. Whilst the Ashdeen gown was not all lost on me, the styling was. Anyone else feel ist all way too dated? The styling that is which was made up of a super high upstyle and the mega statement earrings, all of which were all too overwhelming.
Verdict: Not hot
---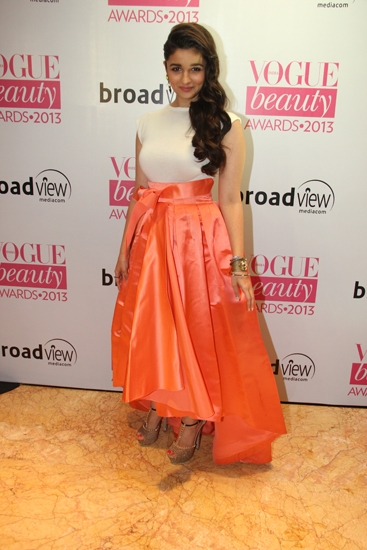 Alia Bhatt
Alia has been taking some very promising leaps with her appearances and I'm so glad to report the Vogue event was no exception. She opted for a Dior gown with oodles of volume and worked it off very well. The soft side curls were a beautiful and elegant addition.
Verdict: Hot
---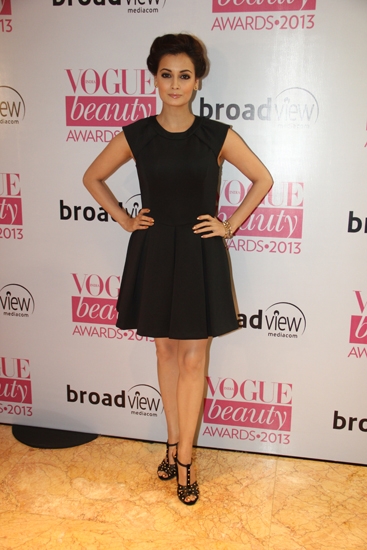 Dia Mirza
Never thought the day would come that Ms Mirza gains negative feedback for multiple appearances in row. Seems like we're going through some dark days (pun intended). The knee length black dress really was all too boring. Styling also didn't give us anything to talk about. What worked was the makeup. We do hope Dia starts taking some risks on the red carpet and at the least we hope she gives the knee length dresses a break.
Verdict: Not Hot
---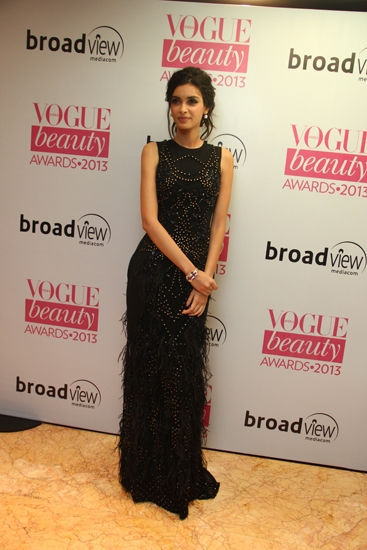 Diana Penty
Diana Penty, someone we see very less of made a striking appearance on the red carpet. She wore the Falguni and Shane Peacock gown effortlessly well. We've seen the look on Sonali at Big B's 70th B'day Bash who wore it rather flawlessly. Its definitely one of my favourite pieces to have come out of the designers in recent times and I really don't mind seeing it return to the red carpet. Diana did it absolute justice. Especially love the low upstyle and which softened up the whole look.
Verdict: Very hot!
---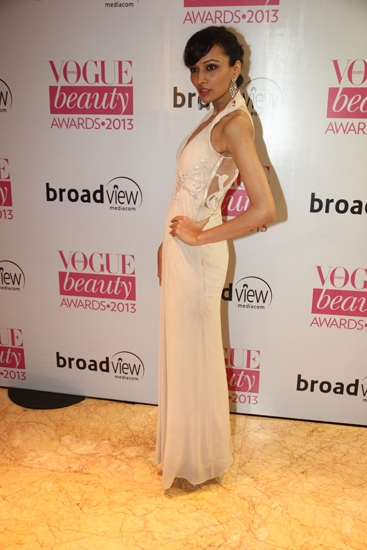 Dipannita Sharma
It was a Shahab Durazi gown for Dippanita on the night. Definitely an impressive piece from the designer's collection and Ms Sharma pulls it off well. Still on the fence about the hair and jewellery. What do you guys think?
Verdict: Hot
---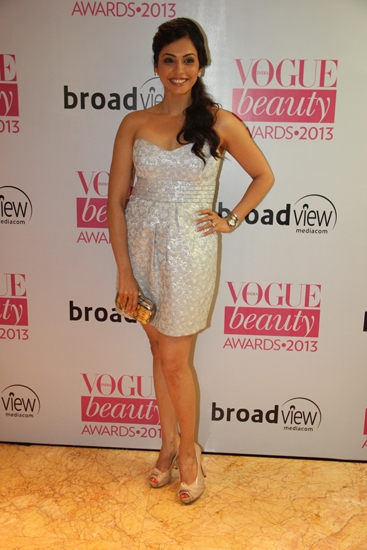 Eesha Koppikar
Also putting in a rare appearance on the night was Eesha Koppikar in what appears to be a strapless textured dress. The dress isn't an instant favourite but the hair and makeup definitely are.
Verdict: Eesha's styling is hot, outfit is not!
---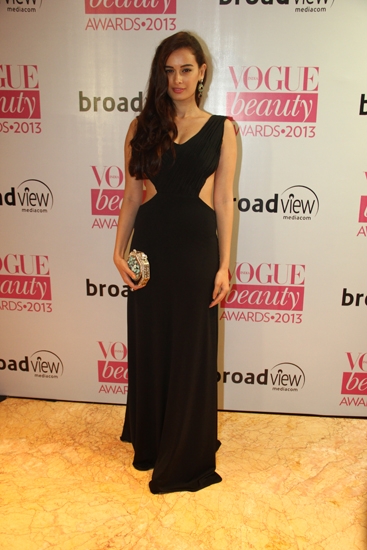 Evelyn Sharma
One rarely to disappoint Evelyn Sharma didn't break her streak with this appearance. The Sonaakshi Raaj gown was stunning, as was her minimal styling.
Verdict: Hot!
---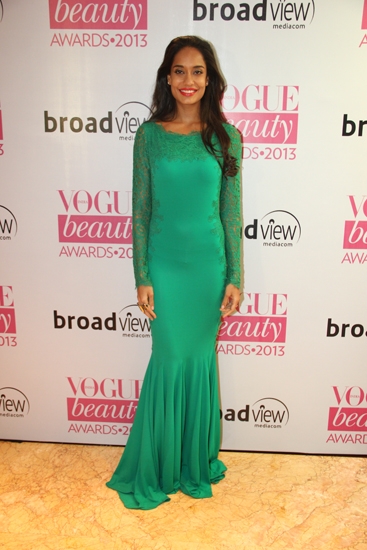 Lisa Haydon
Lisa stood out in her aqua Blumarine gown. Another lady to always sport various looks so effortlessly. Minor gripe with this look is with the hair, a few soft curls or something a tad bit less messier would've been a lovely addition.
Verdict: Hot
---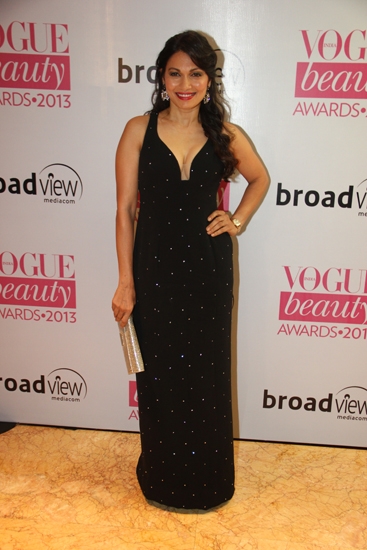 Maria Gorreti
I always look out for Maria's quirky and traditional saree choices so whilst I was intrigued that she was doing something different with this appearance but unfortunately the final product had me wishing she hadn't. Neither the Armani gown nor the styling worked.
Verdict: Not Hot
---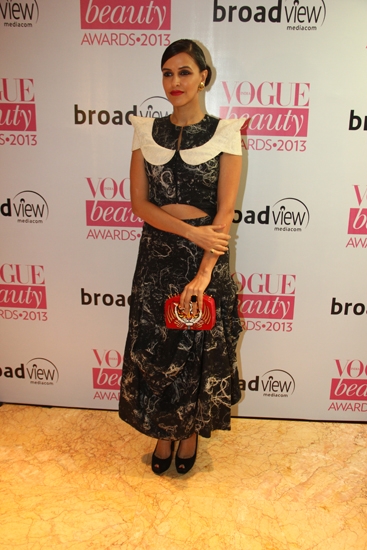 Neha Dhupia
Debashri Samanta was the designer of choice for Neha. Some how I don't take to the piece or the styling. Perhaps the fashion gurus of the world may have a different opinion but for now there just seems something too stark and off about this look.
Verdict: Not Hot
---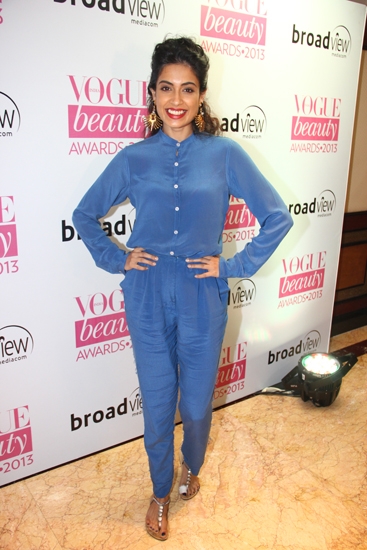 Sarah Jane Dias
Quite a big fan of the Nishka Lulla collection from which Sarah's piece for the night hails but sadly Sarah couldn't make it work. The styling with the pop of red to bring in a bit of warmth into the look just came across looking odd.
Verdict: Not Hot
---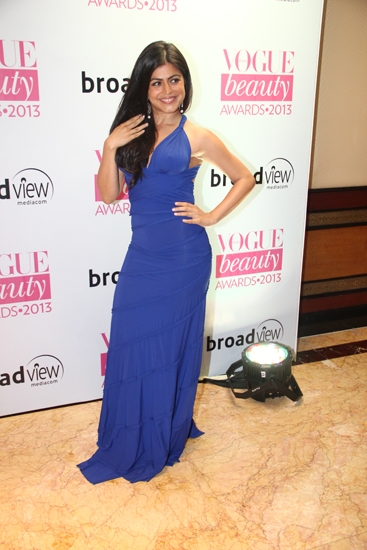 Shenaz Treasurywala
Also going all blue on the night was Shenaz. Sadly for Shenaz the look was all tacky and no style with some serious wardrobe malfunction issues I'd rather not point out.
Verdict: Not hot
---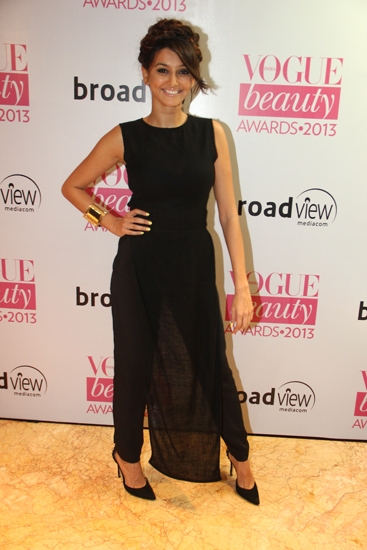 Shibani Dandekar
Killing it in a Dhruv Kapoor piece on the red carpet was Shibani. From the hair to the makeup, the pointed heals and the wrist cuff, everything was flawless!  Pushed to pick a favourite appearance of the night, this would definitely make it to the #1 position.
Verdict: VERY HOT!
---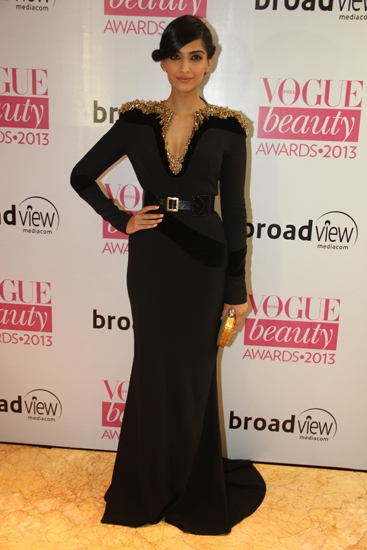 Sonam Kapoor
As expected all eyes were on Ms Kapoor on the night who justified her fashionista tag in a Alexander McQueen gown. She looked great and styled the stunning gown extremely well.
Verdict: Very hot!
---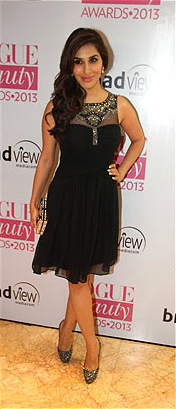 Sophie Chaudhry
Doing a better knee length black dress than Dia on the night was Sophie in a BCBG piece. Very aptly styled and worn by Sophie.
Verdict: Hot!
---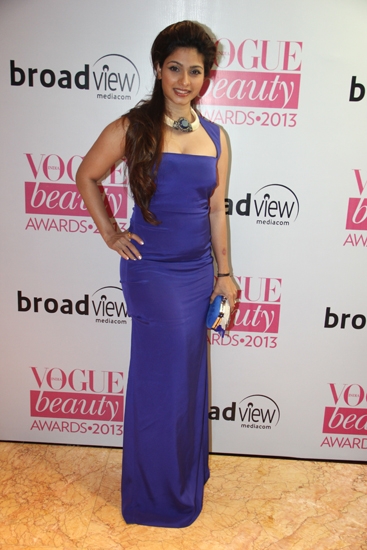 Tanisha Mukherjee
We don't see her often but unfortunately seldom do we have much to praise about when Tanisha does put in an appearance. This one was no exception.
Verdict: Not hot
---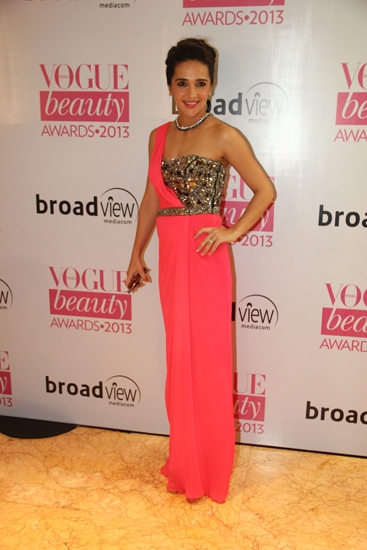 Tara Sharma
Being un-shamefully all about the bling for the awards was hot mommy Tara Sharma. The Nandita Mahtani gown was loud but worn very stylishly by Tara. This one was an easy one to earn a 'tacky' tag but Tara kept it classy all the way.
Verdict: Very Hot!
---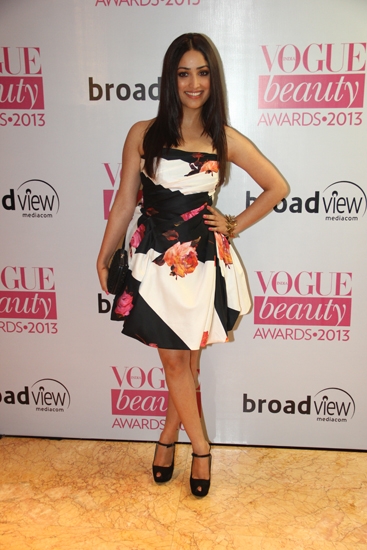 Yami Gautam
Another Blumarine and another strapless knee length dress on the red carpet, this time on Yami Gautam. Unlike Eesha's strapless knee length dress this one works extremely well. Sadly what doesn't work is the volume-less hair. A stunning dress such as this wants you to rewind time and beg Ms Gautam to put in some soft curls as it would have made for such an elegant and gorgeous finishing touch.
Verdict: Yami's gown is hot, hair styling is not!
---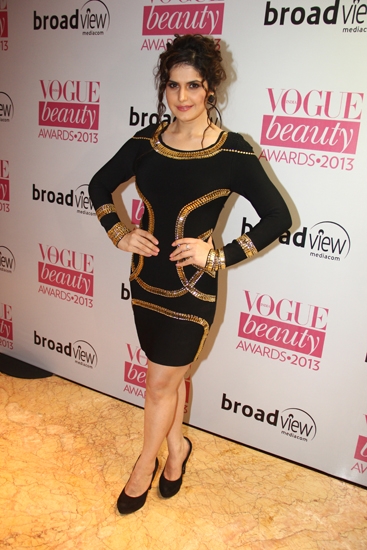 Zarine Khan
Someone clearly is paying more attention to her styling or has hired a winner stylist. Zarine was a knock out in a Sass & Bide dress. Can't fault this look.
Verdict: Hot!
As with most fashion/beauty awards red carpet, this one too favoured black attires so a special thumbs up to the ladies who dared to splash a bit of color on the for night.