There weren't many film stars to be spotted on the red carpet at the 'Star Parivaar Awards 2014' held on Sunday, but we put together a short and sweet 'Who's Hot Who's Not' for your hot-o-meter satisfaction:
Aamir Khan and Kiran Rao
Yes, that's right, Aamir Khan made a red carpet appearance! He chose the casual look but went for a tad too much comfort in this baggy grey knit top. Kiran looks stunning in a classic saree. She stays true to her edgy style with the funky colours and geek-chic specs. They're a little mismatched for a red carpet appearance but Kiran gets a style star for the couple.
Verdict: Ok
Tulip Joshi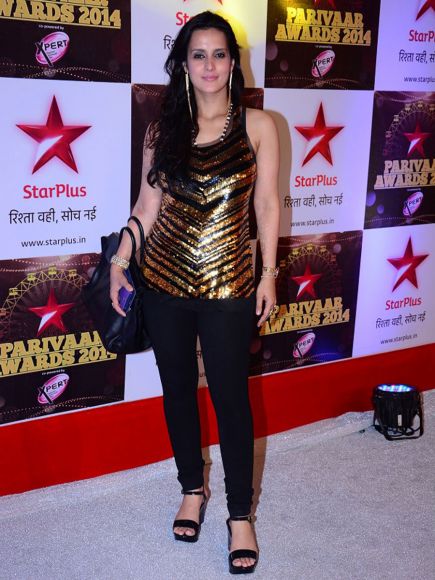 Ms. Joshi could have chosen something a little more elegant for the red carpet. The sparkly top and boring sandals do nothing for her.
Verdict: Not Hot
Parineeti Chopra
Parineeti chose this black Siddartha Tyler gown with an embellished bodice and Amrapali earrings. The cut flatters her figure and she looks beautiful although she could definitely have gone with less make up.
Verdict: Hot