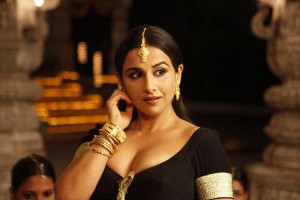 Vidya Balan began 2011 in style with a quality performance in No One Killed Jessica but the hard working actress looks to end the year in style with the much awaited release of the Silk Smitha biopic The Dirty Picture.  Although Vidya has been awarded for her performances in Parineeta, Paa and Ishqiya critics were baffled when Vidya was cast to play the sex siren but since the release of the trailer Vidya has once again shocked an audience in waiting.  Now that the film is moving into the post production phase director Milan Luthria explains why he chose Vidya for the role.
"We were looking for a strong performer and not someone who could merely look sexy and Vidya is a great actor. Also, she has the body of a classic voluptuous Indian beauty, something not many Bollywood actresses can boast of. Silk was never pencil thin," explains Luthria.  According to the director much discussion had taken place before narrowing their choice down to Vidya but was confident that Vidya could bring the south Indian grace to the character as well the fiery persona attributed to Silk.
"It requires a great deal of effort to present a lady in a manner that looks sensuous but not vulgar. I am sure that people are standing up and noticing her and the film for that very reason. The fact that she can hold that innocent expression despite being a part of a bold scene is a facet of only great actors. The kind of character that she is playing, someone who has a harsh exterior but a soft inner isn't easy, but Vidya does it effortlessly," says Luthria.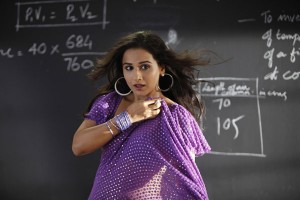 A has taken a great deal of effort gone into her transformation with the use prosthetics to enhance Vidya's weight gain which was required to portray the southern star successfully.  On top of the physical work Vidya was also willing to take part in vigorous screen tests and workshops allowing her to get into the skin of her character better.  This effort has not gone unnoticed as Milan explains how professional the actress has been throughout the process. "She made sure that she doesn't take up or start other movies during the shooting of The Dirty Picture…Vidya is one actor who never complains. You will always find her in a good mood," insists the director.  The actresses hard work appear to get the better of her earlier this month when she was admitted to hospital after health complaints on the sets but all appears to be well as Vidya returned to complete the final shots.
The Dirty Picture has been labelled as a bold move from Ekta Kapoors production house but Milan insists that in December audiences will see that the film has as much entertainment as the shock factor.  The music for the film is due to be released at the end of the month while the film is due to hit cinema screens in December.