Shahid Kapoor's career, though still relatively young in the scheme of things, has shown the actor in an incredible range of roles and genres. With each new film he has grown as an actor and has proven himself to be one of the best in Bollywood. Coming up this Friday is the love story Mausam, which also stars Sonam Kapoor. Directed by his father Pankaj Kapoor, the actor dedicated all of his time over a period of two years, to make it a film that he hopes will blow audiences away. Since we think Shahid rocks, we thought we would take a look at some of the pivotal and best moments in the actor's career!

Ishq Vishk: Of course his debut film has to be mentioned. He burst on the scene with that adorable baby face and fabulous screen presence. He did a great job as a newcomer and though in some scenes his acting skills were still raw, there were some really great moments. The cute chemistry between him and Amrita Rao also made the film feel real, young and it was just to good. Ishq Vishk was a movie that was like a breath of fresh air and audiences loved it. His performance won him the coveted Filmfare Best Male Debut Award.

Fida: With his second role, Shahid proved that he was not going to be content being typecast as the cute young college guy. It was a complete 180 from Rajiv, and fans and critics were stunned at his transformation. He proved he was an actor to look out for in the future.

Shikhar: This is another role that showed he wanted to stretch as an actor. His performance is a favorites for one of our writers: "I loved Shahid in Shikhar. He portrayed his character, Jai, so well, going from an innocent boy to a guy lost in the world of money and ambition." His performance was critically praised and it earned him a Star Screen Award for Best Actor nomination.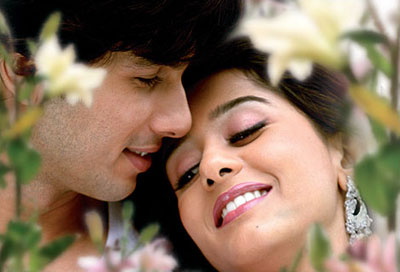 Vivah: Once again Shahid was paired with Amrita Rao, but this was a different time, a different story, and a completely different actor. Vivah is a beautiful yet simple film full of emotion and romance. Shahid proved he could be quiet and still make audiences literally feel his emotion coming off the screen. The scene in the hospital when he marries her and puts on her sindoor (sighhhh) is one of the best moments in the film. Vivah ranks as one of his finest and most nuanced performances and definitely one of our favorites. Fans and critics agree and Vivah went on to be one of his biggest hits.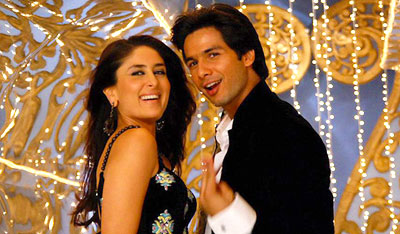 Jab We Met: Of course this HAS to be on the list. It is on almost every Bollywood fans list of "Movies I Love" and "Bollywood movies everyone should see". Starring Kareena Kapoor and Shahid, the two were a perfect foil for each other. Shahid was pitch perfect both as the depressed, lost Aditya who slowly comes to life in the presence of Kareena Kapoor's Geet to the one who has to bring life and happiness back to her all the while concealing his love. Each moment was done with a delicate touch, full of emotion, energy and light that proved that Shahid as an actor had come into his own. He made every girl fell in love with him…all over again!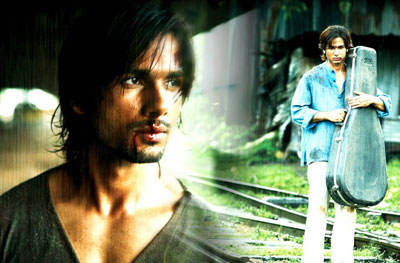 Kaminey: Once again he changed it up and went in a new direction, this time taking on two roles in the Vishal Bhardwaj directed dark drama. The dexterity with which he played both characters is worth a mention and then some. We gave it 4 stars and our reviewer raved about Shahid's performance, "Shahid Kapoor has found himself in the role of a lifetime. You've seen him as the lost Aditya Kashyap in Jab We Met and then the shy Prem in Vivah and while he has been incredible in both roles, his portrayal of Charlie and Guddu is his best till date. While he's mean as Charlie, he's totally cute as Guddu. And the amount of work it must have taken to swap between stuttering and stammering is only imaginable and is visible on screen. The distinction between both brothers is clear and Shahid comes out a complete winner." Need we say more?
A couple of special mentions: Though not a success at the box office we do feel that Shahid was really good in Dil Bole Hadippa. He played his role perfectly and his chemistry with Rani was fabulous. Did the film work? Well, not really but Shahid certainly did!
Then there is his dancing, which has to get its own special recognition. He started out as a dancer in the industry and his first big screen time was as a backup dancer in Taal. He has got the moves that puts many a Bollywood hero to shame and he is considered one of the best! Though Chance Pe Dance was not a hit, his dancing was and it showed off his incredible skill. We do love to watch that man move!
Time will tell if his performance in Mausam will rate good enough to make it on our list but we have a feeling it will be! The romance hits theaters on September 23rd!