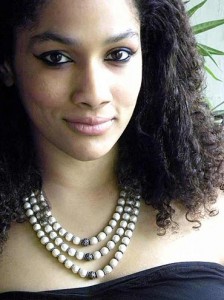 WICL is pleased to announce its association with ace Indian designer Masaba Gupta. Ms Guptas design label,'Masaba' will be associated with WICL as the official sporting apparel design partner. Moreover she is also the creative head of Indian luxury label Satya Paul.
WICL strives to bring about meaningful change to the traditional limiting perceptions that exist about women's cricket. Mr. Shaun Martyn – Director of WICL stated, 'Bringing Masaba in to design women's playing and training cricket apparel seemed perfect as we were looking to create an identity through design and packaging of the sport. A partnership with this fantastic young designer seemed to complete the picture.
Masaba Gutpa has emerged as one of the world's most promising new age designers and is excited about being part of breaking new ground in women's cricket. She quoted, 'As a designer, integration across fields is what really gives a brand dimension, diversity and visibility. I am extremely excited about this opportunity as I love cricket and design and could not see a more perfect collaboration on the two subjects.'
A small panel of international players will work with Masaba to design playing and training gear that will be functional, feminine and different. WICL is committed to the best players in the world to having input into what they wear and how they look and feel on the field as it is all part of high performance delivery.
Women's cricket needs to move in the same way as tennis and golf.
It's time that it became a stand-alone product. Presentation of the game and the players is an integral part of moving the women's game to the next level.
Masaba will showcase these apparel designs at major fashion shows during the course of the year. The range will include a co-branded WICL and Masaba range of sport's wear, that will be available online and in selected sporting outlets around the world.