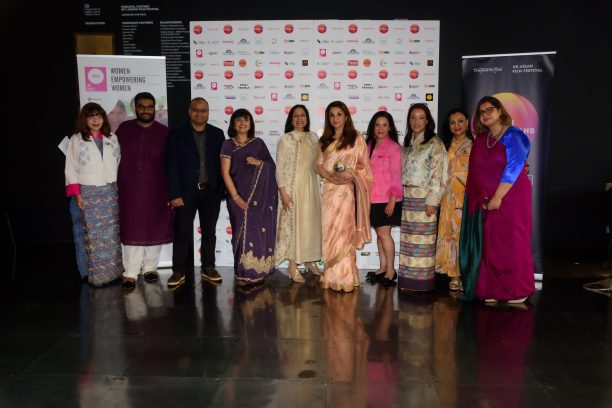 And the UK Asian Film Festival Tongues on Fire Flame Award winners are…
In its 22nd edition, the UK Asian Film Festival once again offered an eclectic mix of films to celebrate, award, and reward great films, filmmakers, and artists from South Asia. The festival provides a unique platform for Asians working in film and media worldwide. Presented by Tongues on Fire, the 22nd edition ran in venues across London, Birmingham, Leicester, Coventry, Warwick, Bradford, Stockton, and Glasgow; and online via BFI Player and Modern Films. Tongues on Fire is a not-for-profit organisation that provides a platform for independent film and arts with a link to South Asia. They "give wings to South Asian roots," celebrating South Asian culture, its vibrancy, and its many dimensions through storytelling, live events, master classes, and cinema screenings. The company provides a platform for emerging talent to showcase their work, offers networking occasions with industry leaders, and provides wider learning opportunities for the filmmaking community.
The awards presentation occurred during the Closing Gala night at this prestigious festival. Hosted by actors Nisha Aaliya and Yanick Ghanty, the closing night film Gangnam Girls saw director, Charmi Nemchand Chheda and producer, Nyema Zam in attendance. Additional guests included actors Hina Khan, Lillete Dubey, Shaheen Khan, Yasir Hussain, Sudha Bhuchar, Himanshi Choudhry, Beo Raana Zafar, Harv Nagra, and Vishnu Krishnan; supermodel and actress Elena Fernandes; and music artists, Talvin Singh OBE and Abbas Hasan.
The 'Dare To Dream' theme of this year's festival commemorated 75 years of India and Pakistan's Independence. The curation acknowledged personal and societal freedoms as well as address topical issues such as climate change and human resilience in the face of oppression through the festival programme.
Tongues on Fire Flame Award-winners:
Best Film Curator's Choice: Gandhi & Co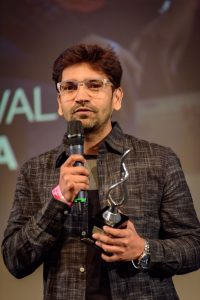 Best Short Film: February 1st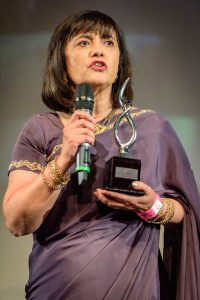 Best Actor: Yasir Hussain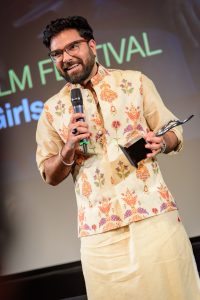 Celebrating Dare to Dream Theme: Adieu Godard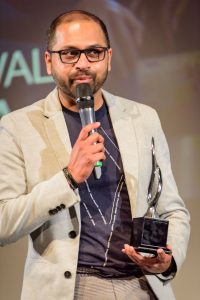 Best Original Screenplay: Adh Chanani Raat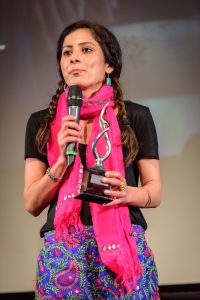 Best Documentary: Kekee Manzil: House of Art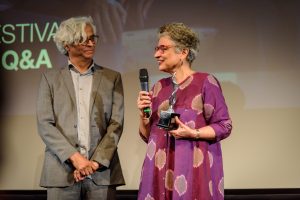 Best Music Score: Talvin Singh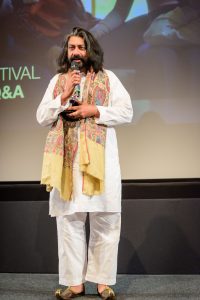 Best Director: Abu Aleeha (received by Yasir Hussain)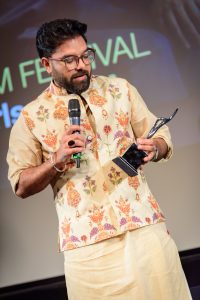 Best Debut Feature Film: Gangnam Girls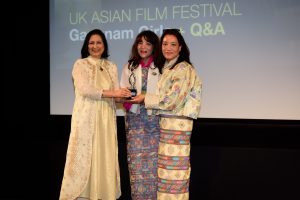 Best Film: Dostojee, Two Friends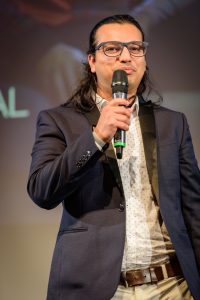 Trail Blazer: Hina Khan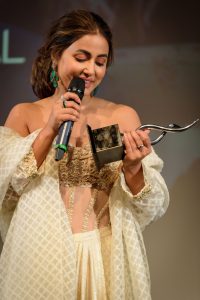 Rising Star Award: Nisha Aaliya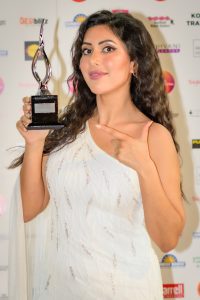 Best Animated Film: Priya And The Twirling Wind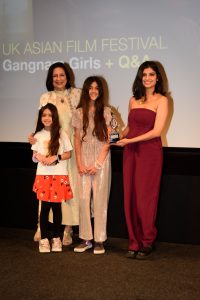 Championing Change: Emergence – Out of Shadows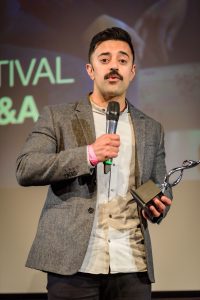 Silver Flame Award – Contribution to Film & Television: Shaheen Khan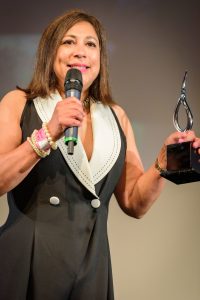 Golden Flame Award – Contribution to Film and Theatre: Lillete Dubey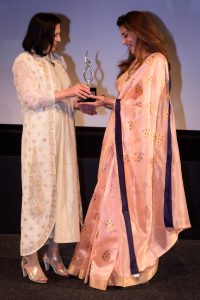 Congratulation to all the winners!