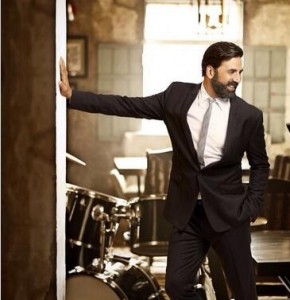 The timing couldn't have been better. Just as Brothers is barely a week away from release, its lead protagonist Akshay Kumar has found international recognition coming its way. In its recent study where Forbes put together a ranking around World's Highest Paid Actors, Akshay Kumar has found himself on the ninth spot. With $32.5 million in annual earnings, he has fetched as much as what George Clooney and Brad Pitt managed to collect together in the same time period.
Interestingly, he is next only to Amitabh Bachchan ($33.5 million), who has been around for two decades more than him, and Salman Khan (tied at $33.5 million), who debuted a few years before him and comes with a film lineage.
This makes it all the more impressive for Akshay Kumar because he practically started from the ground with neither any filmy base, nor any Godfather to boast of. However, in the 25th year of his acting career, he has already done over 110 films with three centuries to his name (Rowdy Rathore, Housefull 2, Holiday).
Forbes has further hailed him for 'making an average of four movies a year' and 'boasting of a production schedule which is busier than most Hollywood or Bollywood stars'.
Now that indeed is a fact as in 2015 alone, he has seen the release of Baby and Gabbar Is Back, both successful films, is set to release Brothers (which is carrying great vibes) and is gearing up for Singh Is King (which is set for Gandhi Jayanti release). With Airlift and Housefull 3 as the two confirmed releases already in 2016, and Namastey England in the pipeline as well, Akshay is not just set to entertain but also sure to sustain a solid positioning in the next year's list that comes from Forbes.
As for this to be a hot topic of discussion en route the release of Brothers on the coming Friday, the timing couldn't have been better!
Source: Forbes – http://www.forbes.com/sites/natalierobehmed/2015/08/04/bollywoods-highest-paid-meet-the-indian-actors-making-more-than-u-s-stars/