The countdown to India's biggest ever global celebration of cinema has begun! The International Indian Film Academy announced Madrid, Spain as the host city of the highly anticipated 17th Edition of the IIFA Celebrations on Monday. IIFA has visited London, Yorkshire and Amsterdam previously and will make its fourth foray into Europe this year – the capital of Spain – Madrid!
One of Europe's busiest cultural centres and the football capital of the world, Madrid has come to be known as "A City with Music in Its Soul" and a "City That Knows How To Live". With the perfect destination to host the gala celebrations, the International Indian Film Academy is all geared up to unfold and present a breathtaking amalgamation of two richly diverse countries and cultures. IIFA 2016 aims at bringing the magic of Indian Cinema not only to Spain but to Latin America as well.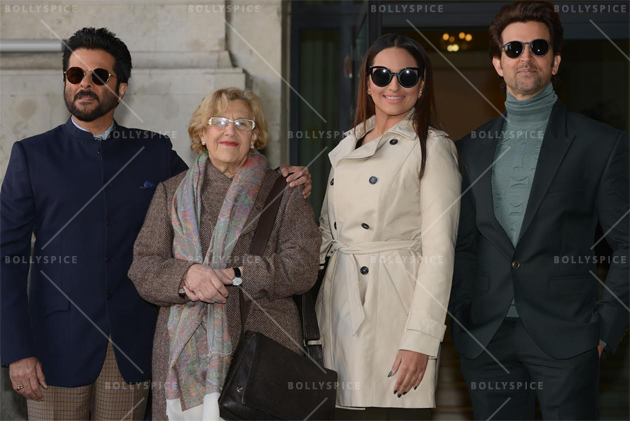 Mayor Carmena commented, "The fact that the Bollywood Awards will be celebrated in Madrid is very important for the City Hall. It is another step forward in our goal of placing our city in the international picture. The whole combination of activities that are happening during the Awards weekend will make easier the plan of having Bollywood sets in Madrid in the near future. In one hand, that will generate jobs and, in the other hand, we will start building bridges between Indian film industry and the Spanish and Latin America ones. At the same time, it is an unbeatable chance of promoting Madrid on a huge touristic market as the Indian is."
As fans across the world waited with bated breath and undying enthusiasm, megastars of Indian cinema, Anil Kapoor, Hrithik Roshan and Sonakshi Sinha along with the IIFA Management flew down to Madrid and unveiled the IIFA Celebrations to audiences and world media at the IIFA Welcome Flashmob at the Cibeles Fountain opposite City Hall.
Anil Kapoor commented "I have been a part of numerous IIFA journeys, but every year is more special than the last year. IIFA really brings cultures together each year and showcases the best of India to the world. Having been a part of Slumdog Millionaire, 24 and Mission Impossible 2, which were watched by international audiences, I know the importance of bridging cultural divides. IIFA 2016 is all set to enthrall the world once again and I look forward to the celebrations in June."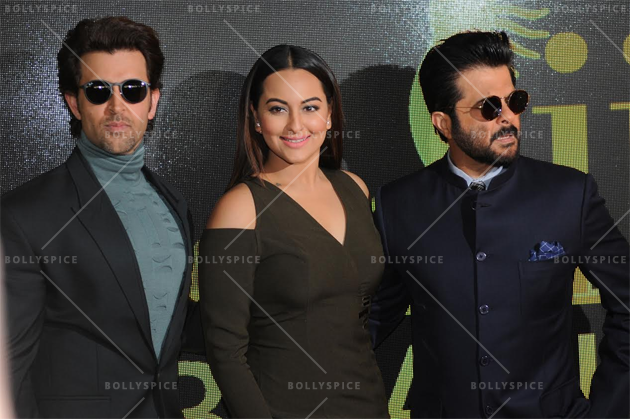 Hrithik Roshan said "IIFA is iconic. I applaud IIFA's vision of overcoming boundaries and reaching out to an international audience for Indian films. I have some very fond memories attached to Spain while we were filing for Zindagi Na Milegi Dobara. I am thrilled to come back to Spain to announce the IIFA 2016 celebrations in Madrid."
Sonakshi Sinha commented "My association with IIFA has been forged since I first joined the industry and it's an event I look forward to every year. It is an excellent opportunity for us the film community to connect with fans and take our cinema across the globe. Madrid is a thrilling city, and I am looking forward to experiencing another spectacular IIFA in another amazing destination".
The 17th Weekend will play host to some of the most celebrated stars of the Indian film industry, notable guests, and dignitaries from India and the region, world media and Indian cinema fans from across the globe.
Fans of Indian Cinema can look forward to a string of star-studded events including the IIFA Rocks – a music mega-event where some of the best artists in the music industry will perform and FICCI – IIFA Global Business Forum – a platform for international business and networking where global dignitaries and business leaders discuss and connect to create opportunities for India and the host country.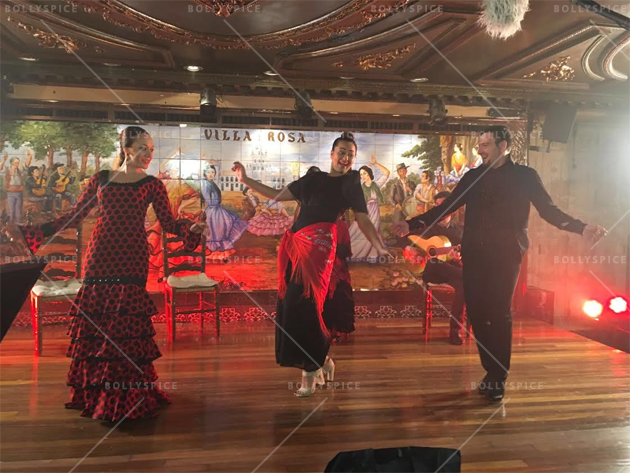 The final and most awaited event of the weekend is the IIFA Green Carpet and Awards, a spectacular and glamorous night which honors and celebrates excellence and deserving work in Indian cinema. The green carpet is a symbol of IIFA's pledge to create awareness and initiate action among the masses on environmental concerns. IIFA has always been committed to sustainability and has in the past executed various campaigns promoting the cause.
Madrid will also get to experience IIFA Stomp & Rang Jam – a celebration of one of the biggest and most colorful festivals in India – Holi. IIFA will also be an intrinsic feature of the Mulafest this year, Madrid's annual culture fest that brings together music art, food all in one place. This year fest-goers will get to experience a real slice of India. Some of the biggest folk-fusion and Indian electronic artists are slotted to perform at the festival. There will also be Indian dances, henna artists and a plethora of Indian street food on offer.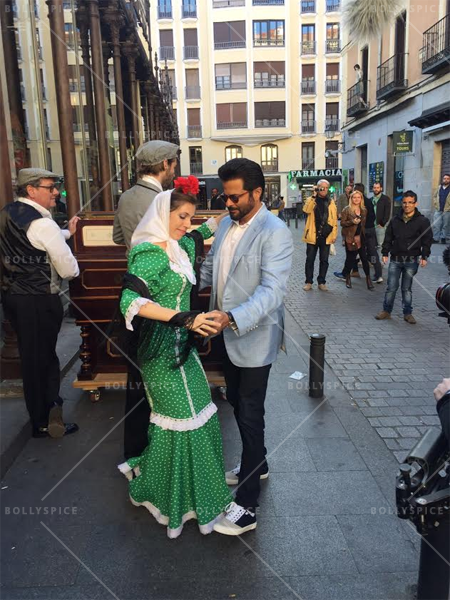 Andre Timmins, Director – Wizcraft International, the producers and creator of the IIFA movement – "I'm really looking forward to the celebrations this year as we bring together a wonderful gift of opportunity to Madrid – bringing India closer to Spain through the platform of IIFA. Over the years the journey of IIFA has evolved from the film industry celebrations of Bollywood to such a multi faceted event of music, art, culture and business.
This year our excitement for Spain is strongly focussed in the opportunity to address CSR and environmental issues. IIFA aims to support and benefit the awareness of matters that can inspire people for change. IIFA Yorkshire was the year that IIFA truly established its commitment toward the environment with the world's first green carpet. We are proud to have continued to do so in several causes of support to organisations such as UNEP, TERI, Oxfam, UNICEF and Habitat for Humanity. It is fulfilling to be able to give back to our host destinations and this year in Madrid we are working on some very interesting subjects to take a stand toward sustainability and a greener tomorrow."
The IIFA Celebrations are all set to take over Madrid from June 23-26, 2016.