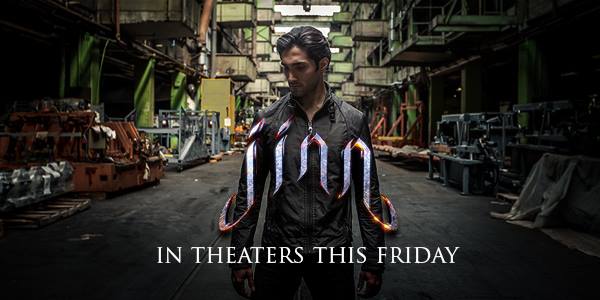 Based on a concept known to half the world, and being unleashed on the big screen for the first time, the new supernatural adventure JINN releases in theaters nationwide today. Starring Serinda Swan, Ray Park, Faran Tahir, Dominic Rains, and William Atherton, Jinn tells the story of Shawn (Dominic Rains), an automotive designer, who enjoys an idyllic life with his new wife Jasmine (Serinda Swan) until it is interrupted by a cryptic message. The message warns of imminent danger and a curse that has afflicted his family for generations. Having lost his parents as a child, Shawn doesn't believe this unsettling revelation of his past….until strange things start to happen.
Unable to explain the threats and fearing for his life, Shawn turns to Gabriel (Ray Park) and Father Westhoff (William Atherton), a mysterious duo claiming to have answers. With their help, and the aid of Ali (Faran Tahir), a shackled mental patient, Shawn discovers that there is far more to this world than he ever imagined. These revelations set Shawn on a collision course with the unknown, and he alone must find the strength to protect his family and confront the ancient evil that is hunting them.
Writer/director Ajmal Zaheer Ahmad sat down to talk about his groundbreaking new thriller which will take movie fans into a whole new realm.
Tell us about your background and how you came to know about the jinn?
My parents were born in India. They moved to Pakistan during the Partition, then to England, and eventually to Michigan, where I was born. One of my mom's nutritional tactics was to say, "If you don't finish your veggies, the jinn will come out of the woods and get you." In our house, jinn were somehow related to dietary threats, but that didn't make them any less fearsome. Consider this: In just about every crevice of the world, there's a grandmother scaring the crap out of her grandkids with jinn stories!
What made you want to make a movie about this concept?
As for jinn, I've known about them all my life. The concept was always very scary but cool at the same time, and I used to wonder why some of my friends knew about the jinn and others didn't. We'd never seen a movie, comic book, television show or video game about them. Imagine growing up on ghost stories but having no cinematic portrayal of ghosts: no Ghostbusters, no Beetlejuice, no Poltergeist. Jinn are part of a mythology known to a massive populace – it seemed obvious that someone's got to make a film about them.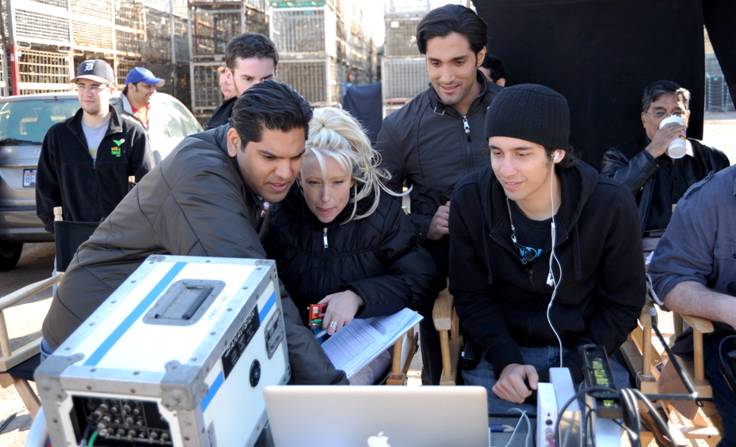 What are your goals as a filmmaker?
As a filmmaker, I want to create new heroes. I want young people to be able to walk away from my films and say, "I want to be like that man" or "I want to be like that woman." The movies I gravitate toward have all the classic elements of heroism and enchantment, which is what I'm trying to do today. I truly believe in the idea that we can shape the world, little by little, by putting positive images into the collective consciousness.
What do you want audiences to take away from your new film JINN?
With JINN, we've taken an old story and delivered it to a new audience, thereby making it a new story if you consider that even people familiar with the concept predominately know it in the tradition of oral storytelling. I wanted to spark the imaginations of people around the world using a folklore which for the most part has not been explored by Hollywood. Everyone in the industry is looking for the next great idea, the next great franchise, the next great phenomenon, the next great work of imagination. This is a concept with the potential to be a lucrative franchise, ripe enough to lure moviegoers hungry for new content and appeal to an enormous audience whose cultural mythology has yet to be explored onscreen. We want people to come on the journey with us. If someone watches our film and goes on to tell their own story about jinn, I believe we've done our job.
Here as a bonus is two of the scary new clips!
"A Third Made of Fire":

"Double Trouble"

Photo credit: Exxodus Pictures